---
November 28, 2012 7:06 PM
This week in Las Vegas, over 1,000 IT professionals, analysts and practitioners gathered at Caesars Palace to discuss top trends at Gartner's Application Architecture, Development & Integration (AADI) Summit. The theme of this year's event is game-changing, an idea centered on what Gartner calls "the nexus of forces." Gartner's key point: social, mobile, cloud and information are converging to change technology at every level.
"I believe we all realize that we're in a pivotal moment in the evolution of technology," said Gartner group vice president and team manager Jeff Schulman during the summit's keynote address. "The game is changing."
Session topics at the event ranged from mobile application development and application integration strategy, to how master data management should drive application architecture. Attendees showed interest in Gartner's industry perspective on the impact of trends like mobile and cloud at the enterprise level.
"I'm an enterprise architect and I'm here to learn how to prepare our company for the future," said Dave Bradshaw, an enterprise architect at an insurance company. "I want to learn what Gartner has to say about mobile strategies, the cloud and a little bit about big data."
Jon Ah You, an IT enterprise application manager at a large oil company, echoed that idea: "My interest is in better understanding mobile strategies, and getting in tune with what's happening with them in application development," he said.
Notably, the term 'big data' is hard to come by at this year's AADI event. According to Schulman, that's no accident. "A lot of the information professionals I've talked to don't trust the term [big data] or don't like it. The information piece is larger than big data, it's really about 'big context'—getting the right info to the right person at the right time."
Mobile—once second to cloud— took the spotlight during the event's keynote. When Schulman asked how many attendees had more than two wireless devices with them this week, nearly all hands in the room shot into the air.
Chris Howard, a Gartner chief of research, used this as an example of mobile's tremendous impact on human behavior and, consequently, on IT.
"You have to create architectures that will deliver the experience to the user—to the device that makes them productive," he said. "This is really consumerization plus democratization of technology. How prepared are you to deliver this in your environment?" – Stephanie Mann
November 28, 2012 2:37 AM
SOA is far from being the new technology kid on the block. But once it was. Now it is an older kid, and a practical approach to fielding a host of other new technologies. It should not be overstated, but, especially in the SOA services form known as "REST," SOA is a foundational element of cloud computing, mobile applications and the branch of data integration that is being called operational BI.
The time is winding down on 2012, and we were going through some reporter's notebooks. Seems that earlier this year, when we caught up with David Besemer, Chief Technical Officer, CTO, Composite Software, he had some interesting comments on SOA's role, now that it is a more mature practice.
"SOA got a lot of attention three or four years ago. Then it seemed to have waned a bit. But while the waning of the hype occurred, there were projects that showed people getting practical use out of services and APIs," said Besemer. Among the practical uses he pointed to are new types of data integrations.
Besemer, whose special interest is data integration, said there is a change in focus going on; it is moving things away from a sole preoccupation with the data warehouse.  Cloud, big data, and analytical appliances, got the ball rolling, to the point where services-enabled technologies began eating at the edges of the data warehouse.
Non-technical business imperatives are driving the need for decoupled services in broader and broader swaths of computing. Business imperatives are calling for something faster than a data warehouse at times. Said Besemer: "All of the members of the enterprise architecture team are struggling to deliver on requests from the business in regard to data sets." It is the data that the business needs to make decisions.
The name SOA may be heard less frequently these days. But the idea of abstracted, decoupled services is at the heart of the latest data integration advances. – Jack Vaughan
---
November 9, 2012 5:56 PM
Integration development managers face a broad array of intimidating jobs these days as they are asked to field corporate technology initiatives. Such initiatives are varied. These can range from the meshing of Java and XML efforts to EDI mapping, from marshaling Excel data into XML to the support of SEC-mandated XBRL initiatives and more. Integration development team members that the manager oversees have often been left to navigate a vast array of open source utilities to deal with these diverse requirements.
But there are also commercial tools available to tackle the problems. Among the tools that help development teams tackle modern integration jobs is Altova's MissionKit. The latest version of the tool set adds interesting features that target the needs of the day.
Altova's recently released MissionKit 2013 suite includes updates to its XML Spy tools that offer intelligence assistance for dealing with validation errors: updates to MapForce to support mapping for SQL stored procedures as well as an enhanced API for integrations into Java programs; and updates to its UModel tool that cover UML 2.4 and SysML 1.2. Importantly, UModel and other tools in the suite have improved support for XBRL and its most recent US-GAAP taxonomy, version 2012.
At release time, we talked to long-time industry analyst Peter O'Kelly about the trends driving these tools. Altova's product line has evolved greatly since planting its original roots as an XML domain tool, said O'Kelly, who served as Altova's product marketing manager and evangelist.
"It has expanded. It's not just for people who work with XML," said O'Kelly who now serves as principal analyst at O'Kelly Assoc.
The toolset tries to buffer developers from underlying complexity, he said, because teams always have to map between legacy and new technologies.  It is important to bring users a consistent framework, said O'Kelly.
---
November 8, 2012 8:54 PM
B2B software company Axway said it will acquire Vordel, the SOA security gateway company that has recently come to include cloud, mobile and social networking support in its offerings. The move will expand Axway's data governance portfolio, combining Axway's current managed file, B2B and integration capabilities with Vordel's API management, SOA governance and identity management technologies. Continued »
---
November 1, 2012 8:50 PM
When WCF started, the focus was on decoupling. That was a basic SOA tenet, and Microsoft, though it was not that big a singer in the SOA choir, took those principles to heart in formulating .NET design patterns. Of course, the REST dialect of SOA has gained traction. REST can't exactly be called "decoupled" because it is so much about HTTP. In a recent article on SearchSOA.com, we look at updates to WCF, but there is consideration of ASP.NET's Web API for REST as well.
---
October 26, 2012 2:17 AM
A few years after some less than some less than momentous forays into XML and Web services software, network equipment provider Cisco has not yet thrown in the towel on software. Instead, the company intends to double its software revenues in the next five years, long time company leader John Chambers told Gartner ITxpo attendees this week in Orlando, Fla.
"You are going to see us move on software on multiple fronts," he said. Chambers took part in a lighting round interview led by Gartner analysts. The message was that Cisco is confident it can exploit cloud computing, mobility and the Internet of everything – all of which are technologies that can converge to displace present standard software architectures. Big data, too, could be a Cisco sweet spot, if it is highly distributed.
"You want to make decisions on big data in realtime. You want big data in motion," said Chambers. That means "moving architecture and distribution out," he said. As hardware giant Cisco embraces software, Chambers shows no surprise that software companies like Oracle, Microsoft and Google Oracle have of late taken the plunge into hardware "If you only have the software you cant move at the same speed that someone will all the pieces- hardware and software – can," he said. – Jack Vaughan
---
October 18, 2012 2:35 PM
Low-latency messaging, complex event processing, big data, operational business intelligence and other high-powered technologies must be considered by IT leaders looking to achieve competitive edge. But most IT leaders know such systems come at a price, and they must be subjected to the same ROI considerations any other business effort must endure. Continued »
---
October 18, 2012 2:17 PM
Integrating disparate computing systems is by no means an easy task. Integration is one of the most important reasons to focus on Web services in enterprise architecture. Standards like SOAP and REST make it less difficult to get various applications and components talking to each other. However, these protocols are not without latency costs. Continued »
---
October 11, 2012 2:07 PM
While outlining its intentions for its new FuseSource acquisition, Red Hat's JBoss group this week discussed plans for incorporating BPM technology it recently bought from Spanish BPM company Polymita. As described by Red Hat, the Polymita software is meant to more closely integrate advanced BPM capabilities with the JBoss enterprise middleware line.
Red Hat JBoss anticipates a convergence of rules, process and event-style programming, said Ken Johnson , director, product management, Red Hat, and the Polymita BPM purchase helps the firm expand to better cover that convergence. He said he expected Polymita's present 'script-like' rules capabilities to be replaced by open source Drools rules formats.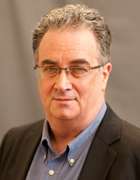 Its Drools-based rules engine has been the centerpiece of the Red Hat JBoss BPM effort to date. The Polymita purchase may presage a BPM positioning more in tune with other BPM and infrastructure players' efforts, where a rules engine and a BPM engine typically both get emphasis.
Industry analyst Steve Craggs told SearchSOA.com that he expected Red Hat "to change their approach and go for both a BPM product and a rules product." He went on to say that Red Hat has work cut out for it in the BPM space. "BPM is a completely different sort of sale from traditional middleware like messaging and ESBs and even application servers," he said.
Red Hat's Johnson said but that in 6 to 12 months Polymit's BPMN-based technology would be incorporated into a JBoss BPM platform that included the company's rules engine. The rules engine would continue to be made available separately, he said.
Jack Vaughan, Editor in Chief
What do you think? Follow this and other trends on the @SearchSOA twitter feed.
---
October 3, 2012 9:08 PM
At Forrester Research's Application Development & Delivery Forum last year, we were introduced to the idea that innovative disruption was the principal force propelling the future of IT. In the last year, the sense of disruption of convention in both digital and business models seems to have only grown stronger.
Disruption is driven in a big way by forwardly charging mobile computing applications. Strategies for successfully developing such apps are among the central elements upcoming at this year's Forrester development event, dubbed the Developing Digital Disruption forum.
Aimed at application development and delivery professionals, the event coincides with another forum, called Embracing Digital Disruption, intended for business architects and business process leaders. For both forums, disruption is front and center.
"In  the mobile space we are seeing disruption of our customer's planning," said Forrester Principal Analyst Jeffrey Hammond, who indicated mobile apps are no longer mere add-ons to existing applications, but are instead the ''first option'' for application development.  That turns the table on conventional approaches, and calls for changes in skill sets, he said.
"What people are finding is that it requires a lot of different skills. It requires a different culture in development. Before, 'agile' was nice to have.  Now it is a necessity," he said.
And that changes not just how things are built but also the way in which they are designed. "The need to release [updates] more frequently has an impact on architecture," said Hammond.
At the Developing Digital Disruption forum, Hammond and colleague Michael Facemire, Forrester senior analyst, will debate emerging mobile architectures such as MBaaS (Mobile back-end as a Service) and mixed-mode mobile middleware.
The digitization of business processes has gone far beyond the early Web days, when e-commerce emerged as a supplement to the basic endeavors of ''brick and mortar'' enterprises. Online strategy and product strategy are one and the same.
"IT people traditionally think of the product as something on the other side of the wall. In an age of digital disruption, that is no longer a good assumption," said Randy Heffner, vice president and principal analyst, Forrester.
Products, be they books, cameras or even cosmetics, increasingly appear as part of a digital on line presentation, and all stakeholders need to adopt new ways of thinking. "Don't silo the product experience," said Heffner.
Naturally, we asked Heffner what role SOA would play in this new world. "SOA continues as a way to package business logic so it is available where it needs to be," he responded. "It's an enabler for those who are doing new things like mobile. SOA is just in the big mix somewhere."
Clearly, mobile applications connected via the Web  disrupt the status quo.  Development leaders must adjust, taking an even greater role in facilitating communication between technology, product and business architects. "You have to think about how you are doing customer experience and everything else in a much more integrated way," said Heffner, who will discuss how to blend product design, systems of engagement and systems of record at the upcoming Forrester event.
Heffner's forum session is entitled "Digital Disruption and the Future of your Business, Product and Technology Architectures." Among a host of other sessions are ones addressing the need for agility in planning and governance, security in the age of the open Web and digital design experience principles. The event is set for Oct. 18 to 19 in Orlando, Fla.
Running as a theme through the event is the need for software development teams to better understand the customer. Even after nearly 20 years of the World Wide Web, many enterprise IT teams are still only familiar with development for 'captive' in-house users, who, if they don't like an application interface, are not likely to get up and walk. Today's Web-based mobile device wielding customers will, however.
Forrester's analysis holds that more and more companies will begin think of themselves as software development companies, ones with a special focus on creating a topnotch customer experience.  "You can't use an employee to make up for your poor user experience anymore," said Hammond.
@SearchSOA Join the conversation.
---