Jan 22 2008 5:12AM GMT
Posted by:
Dilipkrishnan
Tags:
New in Visual Studio 2008 there is a neat little tool tucked away in the "C:\Program Files\Microsoft Visual Studio 9.0\Common7\IDE" directory a neat little tool called WcfTestClient
Point it to the mex endpoint or the metadata for e.g.
WcfTestClient http://localhost:1345/Service1.svc?wsdl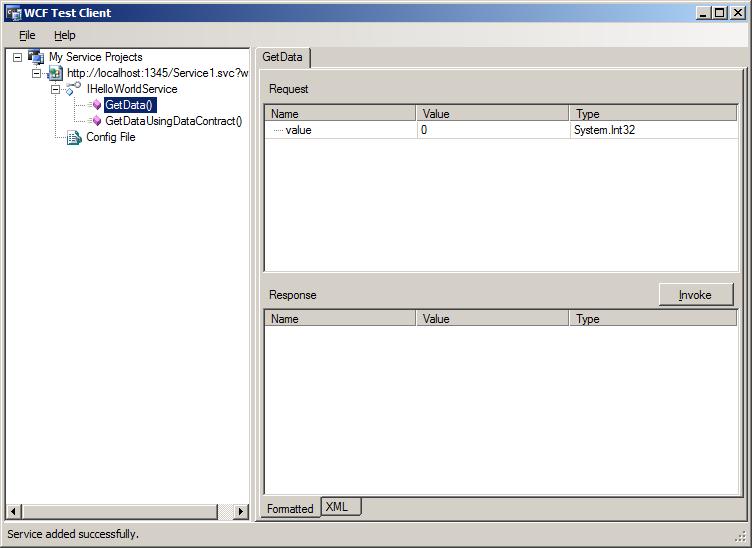 Also included is a tool (WcfSvcHost.exe) that can generically host WCF service, albeit not as sophisticated as IIS or a custom host. There is a host of other framework and IDE enhancements but I think these are just so handy! very cool for quickly testing services!