---
August 1, 2011 9:10 PM
The Killers will headline the VMworld 2011 party.
Today's announcement of The Killers as the VMworld 2011 party band makes up for several years of lackluster musical guests at the virtualization industry's premier event. Foreigner headlined VMworld 2009, followed by INXS last year.
The Killers hail from Las Vegas, which, coincidentally or not, will host VMworld 2011. They're most well known for their 2004 — That's this century! Good job, VMware! — album Hot Fuss, which has sold more than 7 million copies thanks to hits such as "Somebody Told Me," "Mr. Brightside," and "All These Things That I've Done." (Although "On Top" is the best song on the album. This is not up for debate.)
The VMworld 2011 party takes place Wednesday, Aug. 31 at 7 p.m.
August 1, 2011 5:26 PM
As virtualization and cloud vendors make more acquisitions (see: Citrix buying Cloud.com) and dive deeper into IT infrastructure (see: vSphere 5), are the small guys getting squeezed out?
Smaller vendors are trying to make a name for themselves and increase competition, which can only be a good thing for customers. These vendors can differentiate themselves by offering capabilities and features that companies such as VMware do not.
"They have to support vSphere at a minimum and have to have a solid angle that is addressing a key pain point," said Forrester analyst James Staten. He cited workload management, capacity management and workload placement as a few areas where small vendors could shine.
---
August 1, 2011 5:06 PM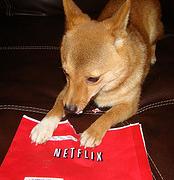 At its core, virtualization is the abstraction of data from the physical world. We tend to look at virtualization as the abstraction of operating systems and applications from servers and PCs, but with this broader definition, it applies to a lot of the changes happening in society today.
Print news is no longer tied to newspapers, thanks to the Internet. Books are no longer tied to bookstores, thanks to e-readers. Music is no longer tied to CDs, thanks to Napster and iTunes and Spotify. Movies are no longer tied to DVDs, thanks to Netflix streaming.
Our whole world has been virtualized.
---
August 1, 2011 2:48 PM

Profile: Eric Siebert
VMware really could have approached vSphere 5 licensing differently to make it less painful for existing customers. It's understood and accepted that VMware licensing had to change, but the company could have implemented a better model.
Some of the initial customer outrage has subsided, but problems remain, and VMware needs do something about them. Here are some suggestions:
Discount vSphere 5 upgrade licenses
Why not sell memory upgrade licenses at a discount, instead of forcing customers to buy full licenses? Making customers buy a full, per-socket license for more memory is ridiculous. If I need to expand my house to accommodate more people, I don't buy another house.
---
July 29, 2011 6:26 PM
A VMware spokesperson declined to confirm a blog report of imminent changes to the vSphere 5 licensing model Friday afternoon, but users should stay tuned. We've been told VMware is planning a major announcement next week, which could offer further clarification.
According to a post by Gabrie Van Zanten, there will be a new policy that raises virtual RAM (vRAM) entitlements to 64 GB in the Enterprise edition and 96 GB in Enterprise Plus. The blog post also states that the amount of vRAM that counts against the license pool will now be capped at 96 GB per VM.
---
July 28, 2011 2:08 PM
SMB users of Hyper-V will soon get a new backup alternative.
Altaro, which previously focused on desktop-level backups, plans to release software in August it says will be simpler and cheaper than other offerings on the market for Microsoft's hypervisor.
The product, Altaro Hyper-V Backup, released its fourth beta version Monday. It's meant for small and home offices (SOHO) and small to midsized businesses (SMBs). Its three editions will include a freeware version, which can backup two to three VMs on a single host; a Standard version covering up to five or six VMs; and an Unlimited license with support for Cluster Shared Volumes. The product will top out, pricing-wise, at under $500, though specific pricing has not yet been finalized.
---
July 27, 2011 2:17 PM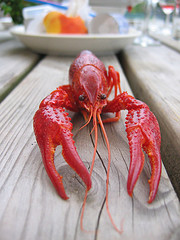 A surprisingly high number of database administrators attended last week's New England VMware User Group meeting in Brunswick, Maine. Maybe they came for the free lobster bake, but more likely, their appearance signaled growing interest in virtualizing tier-one applications.
The VMUG's "What DBAs need to know about virtualization" session had about 25 attendees — more than a similar session I sat in on at last year's VMworld, which is obviously a much bigger show. In Maine, VMware's tier-one database specialist, George Trujillo, talked about how it's easier than ever to virtualize databases, and he shared some tips for getting management on board with such projects.
"I am absolutely swamped going into large companies, showing them how to virtualize their Oracle databases," he said.
The first question, of course, is why virtualize databases? Trujillo said DBAs spend 60% of their time on tasks such as creating new databases, moving data and applications between databases and migrating databases to new environments — all actions that virtualization can simplify, using technologies such as live migration, templates and clones.
---
July 26, 2011 2:11 PM
VMware is putting together its applications portfolio piece by piece, including Zimbra email and collaboration software. But who's going to use Zimbra?
The most well known Zimbra customer is Comcast, which uses the software for its Internet subscribers' online email. So all those people get a taste, whether they like it or not. And of course, VMware has embraced Zimbra internally.
---
July 22, 2011 9:08 PM
BRUNSWICK, Maine — If vCloud Director is VMware's manager of managers, then vCenter Operations is its monitor of monitors.
VMware attempted to clarify its sometimes-confusing virtualization management strategy at yesterday's New England VMware User Group meeting, highlighting the role of vCenter Operations. The tool, which monitors capacity and performance in virtual and physical infrastructures — but also has some overlap with other VMware products — debuted earlier this year.
Mike DiPetrillo, VMware's chief global architect for cloud, explained that vCenter Operations is meant to augment your existing monitoring tools, not replace them.
---
July 22, 2011 9:15 AM
The adoption of data virtualisation technology is still very low, but many of the organisations that have embraced it are reaping the benefits.
Data virtualisation is an approach to information management that allows businesses to aggregate information from several disparate sources and view the data through a single virtual source. This approach does not just save time and improve efficiency, but it also allows professionals to make informed decisions with access to relevant information just when they need it.
A recent Forrester report, which revealed that the adoption is less than 20%, has identified other benefits of data virtualisation technology, specifically in these areas:
Integration: Data virtualisation helps businesses integrate a variety of data resources to create system-wide views of relevant data for business intelligence purposes.
Data quality: Data virtualisation facilitates better information management and reduces inconsistencies and inaccuracies in data.
Data usage: Data virtualisation helps create subject-oriented data objects accessible through a single source.
---