---
September 7, 2011 2:13 PM
VMware highlighted its Mobile Virtualization Platform at VMworld 2011, but I left the show feeling like the technology is little more than a novelty.
The concept itself is a good one, but the lack of Apple iOS support, VMware's reliance on Google's fragmented hardware partners and concerns about battery life will all be major obstacles to widespread Mobile Virtualization Platform (MVP) adoption.
Nowadays, more people are using their personal smartphones for work purposes — checking email, viewing documents, accessing corporate apps, etc. It's convenient for users, but it creates security and management nightmares for IT departments.
With the Mobile Virtualization Platform (MVP), your IT department can run a virtual machine (VM) on your smartphone, complete with another operating system — in effect, giving you a personal phone and a work phone on the same device. Inside the VM, IT admins can use VMware's new Horizon line of application-management tools to authorize specific applications and corporate email accounts.
September 6, 2011 8:47 PM
In the future, VMware Site Recovery Manager will offer policy-based, multi-tenant disaster recovery for vCloud Director.
That's according to VMware officials who previewed the Site Recovery Manager (SRM) roadmap during the VMworld 2011 conference last week.
SRM operates at the virtual machine (VM) level today, but the next version will allow for application-level disaster recovery (DR) protection according to policies set by either vSphere administrators or organizational managers, said Ashwin Kotian, a senior product manager for VMware.
"We want to … enable DR similar to how you enable [High Availability]," Kotian said. "Associate a service level, and based on the service level, SRM is going to make sure that [an application] gets provisioned to the right data stores, that it's properly replicated and that it's going to be associated with the right recovery plan."
---
September 6, 2011 5:51 PM
We have an open spot on our Server Virtualization Advisory Board. Would you like to fill the void?
Our advisory board members are our go-to experts who keep us up to date on the latest news and trends in the server virtualization market. They share their insights with our readers by answering a topical question of the month. And they even have a fancy page that shows off their pictures and bios.
If you're a server virtualization user or consultant — no vendor employees, please — and this sounds like your cup of tea, here's how to throw your hat in the ring: email me by Sept. 26 with your bio and a few sentences about why you want to join the Server Virtualization Advisory Board.
We'll choose the newest board member by the end of the month. Good luck!
---
September 6, 2011 2:47 PM
Red Hat revealed a future feature of KVM and Red Hat Enterprise Linux at VMworld 2011 that will allow native non-virtualized applications to run alongside virtual machines and virtual desktops on a host. Called Hybrid Mode, it will eliminate latency issues associated with running workloads inside virtual machines, while still delivering the consolidation and management benefits of virtualization, said Navin Thadani, senior director of Red Hat's virtualization business.
Virtual machine performance has continued to improve, and more companies are virtualizing tier-one applications. Even so, workloads that require low latency, such as a bank's financial-trading applications, still have performance issues in a virtual infrastructure.
With Hybrid Mode, you can have bare-metal performance with a native Red Hat Enterprise Linux (RHEL) application on a host that also runs virtual machines and virtual desktops – all of which can be managed through the RHEL interface. At the same time, you can still improve consolidation ratios by sticking workloads normally reserved for physical servers on virtual hosts.
That said, there are some caveats. You will need to use common sense when placing performance-intensive applications on a server with other virtual machines. If the server's resources are taxed, obviously the workloads will suffer. Also the application is native to RHEL, so it doesn't have the advantages of virtualization, such as live migration.
Red Hat users shouldn't get too excited about Hybrid Mode, which will not ship with Red Hat Enterprise Virtualization 3.0 this year.
---
August 31, 2011 6:53 PM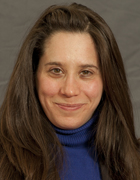 Profile: Lauren Horwitz
On day two of VMworld 2011 during the technical keynote with CTO Steve Herrod, VMware focused on end-user computing, mobility and desktop virtualization.
At the Tuesday session, Herrod devoted the first 45 minutes of his talk to VMware's goal to bring anywhere, anytime access to mobile users. One key piece of this puzzle is Horizon Mobile, which delivers work-related mobile applications to devices such as smartphones and tablet computers, and updates to VMware View 5 to deliver a virtual desktop image to workers' computers.
Herrod and a VMware engineer did a demo to illustrate how VMware has made it possible for workers to separate personal and work identities on phones and tablets. Other key efforts he described include:
VMware AppBlast. A new project that allows you to start any application in a HTML5-compatible browser on any device.

VXLAN. Technology that facilitates virtual machine (VM) mobility. It provides a layer 2 abstraction to VMs, independent of where they are located.

VMware Octopus. A Dropbox-like service for enterprises.
In the second half of the session, Herrod discussed improvements to VMware vSphere 5 to make infrastructure more reliable, available and secure — another effort to support user-focused computing.
For more on the technical keynote, check out this video.
For more VMworld 2011 conference coverage, click here.
---
August 30, 2011 1:06 AM
VMware CEO Paul Maritz mentioned "canonical applications" and "cloud" dozens of times each during his VMworld keynote this afternoon. But there was one word buzzword he didn't mention at all: licensing.
VMware ticked off a lot of its loyal customers last month with its new vSphere 5 licensing policy, which charges users for the amount of memory they assign to VMs. It was the biggest story of the summer, overshadowing the highly anticipated vSphere 5 launch itself.
I know VMware addressed the problem a few weeks later and seemingly placated most of the upset customers. But VMworld is the largest gathering of virtualization pros — 19,000 strong this year — and it could've been a good opportunity for Maritz to say how much VMware strives to please its customers and respond to their feedback.
Instead, the elephant in the room went unmentioned.
---
August 22, 2011 2:45 PM
Hyper-V support was the headline when Veeam previewed its Backup and Replication 6 product at Microsoft TechEd. But with the new release, which will begin shipping in the fourth quarter, Veeam's also branching out in other ways.
A new scale-out architecture is among the additional updates Veeam announced today. Previously, scaling out with Veeam meant adding another Backup and Replication server, which could be managed centrally using Veeam's Enterprise Manager. With version 6, the Backup and Replication server becomes the manager of separate backup proxies and repositories.
This takes processing load off the main backup server and offloads it to the proxies, which can scale out as needed and improve performance, the company said. Enterprise Manager will remain available, with the added ability to edit and clone backup jobs. (Previously, this product was limited to a read-only reporting role.)
---
August 18, 2011 9:17 PM
Catbird Networks and VMware will announce plans next week to deliver VMware vShield controls into Catbird vSecurity.
Catbird disclosed the OEM plans this afternoon in response to a report (since corrected) that said the company would acquire VMware's vShield App technology.
"There was no purchase of the vShield product by Catbird from VMware," said Tony Keller, a PR rep for Catbird. "It's still very much their product."
A VMware spokesperson also said in an email that the report was "completely false and inaccurate."
---
August 17, 2011 6:31 PM
Red Hat is emphasizing KVM's scale-up capabilities with today's beta release of Red Hat Enterprise Virtualization 3.0.
The updated KVM hypervisor supported with Red Hat Enterprise Virtualization (RHEV) 3.0 is based on Red Hat Enterprise Linux (RHEL) 6.2. Among its capabilities is support for up to 2 TB of memory and up to 64 virtual CPUs per virtual machine (VM). By contrast, VMware's forthcoming vSphere 5 will support up to 1 TB of memory and 32 CPUs per VM.
---
August 15, 2011 2:20 PM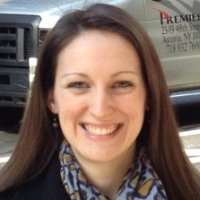 Profile: Alyssa Provazza
VMware certifications may still look good on your resume, but the value of some has plummeted.
The value of the VMware Certified Professional (VCP) has decreased 12.5% in the past six months, and the VMware Certified Design Expert (VCDX) has gone down 22.2%, according to Foote Partners surveys.
These results are significant downgrades with several likely causes, CEO David Foote said. For one, it's common for the value of a certification to spike and then lose value over time as the supply of workers with that expertise catches up to the demand, he said — especially when a vendor and training companies push it so aggressively, as is the case with VMware.
"People see [certifications] as a career extension or a place to go for job security, so they go out and get certified," he said, but the mad rush ends up devaluing the certification in the end.
---