---
August 1, 2011 5:06 PM
Posted by:
Colin Steele

Colin Steele
,
licensing
,
VMware
,
vSphere 5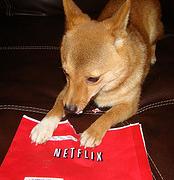 At its core, virtualization is the abstraction of data from the physical world. We tend to look at virtualization as the abstraction of operating systems and applications from servers and PCs, but with this broader definition, it applies to a lot of the changes happening in society today.
Print news is no longer tied to newspapers, thanks to the Internet. Books are no longer tied to bookstores, thanks to e-readers. Music is no longer tied to CDs, thanks to Napster and iTunes and Spotify. Movies are no longer tied to DVDs, thanks to Netflix streaming.
Our whole world has been virtualized.