---
February 16, 2010 2:26 PM
Oracle is, as we say here in Boston, wicked fah behind in the virtualization market. Building a strong, integrated virtualization portfolio is the best way — and maybe the only way — for the company to catch up.
The Sun acquisition brought lots of hype about the future of Oracle-Sun virtualization. Now, after months of talk, we're starting to see some actual work.
February 12, 2010 7:12 PM
Novell is jumping on the KVM bandwagon.
The company is developing a KVM hypervisor called AlacrityVM, as virtualization.info points out. The move follows in the footsteps of Red Hat, Novell's open source rival, which moved from Xen to KVM with its latest release, Red Hat Enterprise Linux 5.4.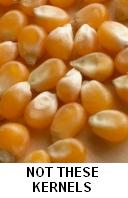 KVM is still a relatively unproven enterprise technology with a very small user base. Its biggest advantage over Xen, the leader in Linux virtualization, is that it is built into the Linux kernel. And that's just not enough of a reason to switch for most people.
The proprietary virtualization platforms, VMware and Hyper-V, are far and away the market leaders. Behind them are the Xen platforms, led by Citrix XenServer but also including Oracle VM and others.
Red Hat and Novell are even further behind. They really have nothing to lose, so they both can afford to take a shot on KVM. If the technology catches on, they can ride the wave and prosper. If not, they won't be much worse off.
For more on Linux virtualization trends, check out this Xen vs. KVM face-off between experts Andi Mann and Sander van Vugt.
---
February 5, 2010 7:37 PM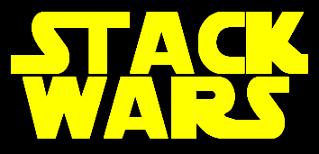 The stack wars are coming! The stack wars are coming!
Our colleagues at SearchOracle.com have some in-depth analysis of the converged hardware/software trend that is sweeping IT. Oracle got into the fray with its Sun acquisition, and now the company's hardware and software portfolio has the potential to really shake things up.
So what does it all mean for virtualization?
---
February 1, 2010 4:09 PM
This Q&A was supposed to be part of our This Week in Virtualization podcast on Oracle's Sun acquisition and future virtualization plans, but we ran into some technical difficulties and weren't able to include it.
Our guest was Jack Kaiser, vice president of strategic technologies for GreenPages Technology Solutions, a virtualization solutions provider in Kittery, Maine. He's also a member of our Server Virtualization Advisory Board.
Q: Do you see a lot of Oracle or Sun virtualization products currently in your customers' environments?
---
January 28, 2010 3:50 PM
Citrix profits increased by 47% in the fourth quarter of 2009, driving profits for the year up 7% compared to 2008.
Citrix attributed its record profits to an increased interest in desktop virtualization and the launch of XenDesktop 4. But its quarterly revenue grew by only 8% compared to Q4 in 2008, and revenue from product licenses and license renewals grew 4% and 6%, respectively.
The really big growth came from technical services and online services, which saw revenues increase by 18% and 20%, respectively.
---
January 28, 2010 2:19 PM
2009 was the year of Microsoft vs. VMware. Is 2010 shaping up to be the year of Oracle vs. VMware?
During yesterday's five-hour Oracle-Sun press conference, Oracle's chief corporate architect Edward Screven took aim at VMware: "VMware is integrated with nothing. It's a point solution."
---
January 21, 2010 4:36 PM

Profile: Alex Barrett
Last week's announcement by Microsoft and Hewlett-Packard that they had entered in to a $250 million partnership was light on specifics, but at least one IT manager has an opinion of how the two companies should focus their engineering efforts.
"My biggest thing is man, just get me off of two consoles," said Matt Lavallee, director of technology at MLS Property Information Network, Inc. in Shrewsbury, Mass.
As it stands, Lavallee, who runs Microsoft Hyper-V on HP servers, relies on both HP Systems Insight Manager (SIM) for information about the physical servers themselves, and Microsoft Systems Center Operations Manager (SCOM) for OS- and application-level monitoring.
In his opinion, that's one console too many. Take managing alerts. "We probably manage 600 alerts in Operations Manager, and another 50 or 60 in SIM. It'd be great to manage alerts in one place, especially since so many of them are related," he said.
Not having a single pane of glass is especially annoying in a virtual environment, where "physical doesn't really matter anymore, even though at some level it still does," Lavallee said. "Wouldn't it be great if you could look at both layers together?"
Of the two consoles, Lavallee prefers HP SIM because it is cross-platform and Web-based. At the same time, there are many more plug-ins from third-party application vendors for Operations Manager. Thus, Lavallee's idea is for engineers to take "the pipeline of data from Ops Manager and send it through to [the SIM] pane of glass."
Lavallee puts the SIM/SCOM integration "on the better side of probable," hopefully sooner rather than later. "If we don't start to see things in the next six months, people like me are going to start calling it vaporware."
---
January 15, 2010 8:58 PM
Xen.org posted the Xen 4.0 Release Candidate this week, and the new hypervisor code should be finalized by the end of next month.
Xen 4.0 will feature fault tolerance and the Open Virtual Switch, among other new features. Open source virtualization expert Sander van Vugt said the Open Virtual Switch "will take networking in Xen to the next level."
"I'm convinced that this release is going to be huge," he wrote in an email.
---
January 6, 2010 4:35 PM
Oracle is finalizing its deal for Sun Microsystems and already bought Virtual Iron. But an even bigger virtualization acquisition — Oracle-Citrix Systems — may be on the horizon.
Oracle is sizing up Citrix for a possible acquisition, according to Briefing.com (via The Register). The move would give Oracle its biggest stake yet in the virtualization market — not only in server virtualization, where Oracle VM hasn't exactly lit the world on fire, but in desktop virtualization, where Citrix is the leader.
---
December 22, 2009 8:46 PM
Having a hard time finding a holiday gift for that special admin in your life (or yourself)? We've asked two of our virtualization experts what was on their letters to Santa Claus; maybe their wish lists will inspire you. Remember, there are still two shopping days left!
Rob McShinsky, senior systems engineer at Dartmouth Hitchcock Medical Center, would love to find the Sanbolic Melio FS under his IT department's tree. The hospital is virtualized on a combination of Hyper-V and Hyper-V R2, and the Melio FS file system will provide improved, VMware-like disk management for the original Hyper-V platform, he said.
"It will allow us to get rid of the disk bloat that Hyper-V R1 had," he added.
McShinsky also ho-ho-hopes for BL460c G6 blade servers from Hewlett-Packard with Intel Nehalem processors. Dartmouth Hitchock runs G5 blades now, but the G6 blades offer "lots more power in a small package for virtualization," he said.
The final item on McShinsky's wish list is a backup and deduplication solution from Data Domain. The hospital has 17 TB of data backed up in its virtual environment alone.
"We're thinking we can boil that down to a third of that," McShinsky said.
Storage is also a hot technology for Rick Vanover, IT infrastructure manager at Alliance Data. He bought himself an early present for his personal test lab: a DroboPro iSCSI device from Data Robotics.
"I'm really excited about that," Vanover said. "It's iSCSI, it's expandable storage, and it has a pretty slick RAID algorithm."
The device will also be compatible with VMware vSphere 4 in the future, which fits with Vanover's upgrade plans.
"That's a great resource so that I don't have to rebuild stuff so frequently," he said. "I could buy a new server, but this is half the price of a new server."
And in the office, a great present would be vSphere training for the full IT staff, Vanover said. Although vSphere upgrades are relatively painless, the platform itself has some significant differences from its predecessor.
"It's the new computer, and we need to make sure we're doing it right," Vanover said.
---