---
May 10, 2010 4:57 PM
BOSTON — EMC CEO Joe Tucci took 45 minutes after his keynote this morning to answer the media's questions here at EMC World 2010. Here's what he had to say on a variety of topics:
EMC's acquisition strategy: He's always been a bigger fan of acquiring many small companies, as opposed to making lots of blockbuster deals — although he wouldn't rule those out completely. "I always leave the door open," he said. "… But my absolute preference is the string-of-pearls approach."
VMware's acquisitions of Zimbra and SpringSource: "VMware, even with their latest acquisitions, is still an infrastructure (company). … Our primary focus is to stay down there, but I think infrastructure is going to get redefined and get broader."
The role of the traditional operating system: "One of the major tasks of a traditional operating system is to manage device drivers. When you put in virtualization, that takes over that task from the operating system. … OSes over time will get thinned out."
x86 systems: "If you look at the performance that x86 is giving you, it's pretty phenomenal. … We're going to go into an all-x86 world."
EMC's partnerships with Cisco, VMware and other vendors: "If you look at the building blocks needed (for a private cloud), you cannot get them all from EMC." The Virtual Computing Environment coalition with Cisco and VMware offers integrated products, and Tucci thinks a lot of customers will take advantage of that, but he added, "I don't ever want to force a customer to have to buy that."
His message to channel partners: "You are incredibly important to us, and I want to be incredibly important to you."
April 30, 2010 5:46 PM
In case you missed it, News Director Alex Barrett has a very interesting story up on our sister site SearchEnterpriseLinux.com. It's about the Linux community and what she calls its "mass exodus" from Xen to KVM virtualization.
The Xen vs. KVM debate is not new, but it has definitely been picking up steam as of late. Red Hat Enterprise Linux 6 has given Xen the "let's just be friends" speech and moved in with KVM. Several major hosting providers are switching their platforms from Xen to KVM. And many Linux diehards say Xen is a huge pain to manage.
The battle lines are drawn, and the fate of the open source virtualization market hangs in the balance. (How's that for overdramatic? I think I've been watching too many "Lost" commercials.)
---
April 27, 2010 4:57 PM
For most of the past decade, VMware was synonymous with virtualization.
When you thought about virtualization, you thought about VMware and no one else. That's changing now, as Microsoft, Citrix and others chip away in the hypervisor market.
And when you thought about VMware, you thought virtualization and nothing else. That too is changing now, as today's VMforce news shows.
We've been hearing it for a while now: VMware doesn't want to be just a virtualization company anymore. Well, that day is finally here. Still, VMforce has got to mean something for virtualization, right?
---
April 27, 2010 2:05 PM
No, no, no! It can't be! Please tell me it's not true!
I used to hate the term "cloud computing" — like, in a "I totally despise this phrase and will go to the ends of the Earth to avoid using it" kind of way. I thought it was another meaningless phrase, ripped from the marketing-ese dictionary to generate hype.
But over time I realized I was fighting a losing battle, and that cloud computing was catching on — not just as a term, but as an actual IT strategy. And as an added bonus, it relies on everyone's favorite technology, virtualization!
It still seems a little silly to say something is in "the cloud," like it's this magical, ethereal place, when it's really just someone's else data center (or even your own, if we're talking about private cloud). But whatever, I can deal with it.
So imagine my dismay when I started reading about today's Salesforce.com and VMware news, and I saw a new buzzword staring me in the face: "Cloud 2." I felt like kneeling down, looking up to the heavens as rain poured down, and screaming, "WHY?!?!?!?!?"
---
April 21, 2010 2:42 PM
VMware treated Wall Street to better than expected earnings for the first quarter or 2010, handily beating estimates. Revenue jumped 35% year over year to $633.5 million, and profits increased 12% to $78.4 million. The company also raised guidance for the coming year by $180 million to between $2.63 billion and $2.73 billion. But investments the company has made outside of its core vSphere and vCenter business have yet to bear fruit.
The good news came from multiple fronts: "pent-up demand" from enterprises, carry-over from the previous quarter, strong results from Europe and Asia including a windfall $8 million dollar enterprise license agreement (ELA), and a successful promotion for the its vSphere Essentials and Essentials Plus bundles, said VMware executives on an earnings call yesterday.
Investors were particularly interested in the questions of ELA renewals and average selling price (ASP).
VMware first started offering ELAs in 2007, and the first of those have started to come up for renewal. In 2007, VMware was the only game in town, but the competition has improved since then. While not providing specific numbers, CEO Paul Maritz said that the company was "gratified by the response for renewing ELAs," and that "almost without exception ELAs that have come up have renewed." Furthermore, the renewed ELAs tend to be for larger deployments.
Being able to maintain ASPs, meanwhile, signals to investors that the company is not excessively discounting prices and facing strong competition. And balancing ASPs will be harder for VMware as it deepens its reach in small-to-medium businesses. This quarter, investors were gratified by the fact that ASPs were flat, depsite its Essentials promo. At the same time, since the company does not break out revenue by product category, it is hard to know for certain how much of a material impact low-end SKUs actually had on VMware's quarter.
However, VMware's bread and butter remains vSphere and the vCenter family, and not investments in SpringSource, Zimbra, or desktop virtualization, the company admitted. With respects to desktop virtualization, "there's a lot interest from customers," said VMware COO Tod Nielsen as they prepare to move to refresh an aging desktop fleet and move to Windows 7. "They want to virtualize at the same time." At the same time, "when the market is going to tip, we don't know. Our eyes are on the ball and are making sure we will be there [when it does.]"
---
April 9, 2010 7:55 PM
Feedback from my recent article on server virtualization in branch offices suggests that virtualization still has a long way to go in those settings.
FBL Insurance in West Des Moines, Iowa has a single VMware ESX host at each of nine branch offices throughout the state but isn't particularly satisfied with the level of availability that brings them, said Kent Altena, technical engineer for the firm.
"VMware ESX 3.5 is the source of a lot of angst at the state offices, because the single box is a point of risk," Altena said.
At the same time, "we knew we had to give them something," Altena said. "We couldn't just let them sit there." Altena said.
---
March 16, 2010 7:24 PM
In the spirit of St. Patrick's Day, we asked our loyal readers to submit limericks about virtualization. And two lucky readers found a pot of gold at the end of their poetry rainbow: vSphere training videos from TrainSignal.
Congratulations to Kevin Davisson and Eric Stephenson. Kevin won a copy of "VMware vSphere Training", and Eric won "VMware vSphere Pro Series Vol. 1." Here are their limericks:
By Kevin Davisson:
One hundred-plus servers were lax
While resource utilization was max
So IT got wise
And said, "Virtualize!"
Now just 10 hosts remain in the racks!
By Eric Stephenson:
Virtualization was once dev and test
Now has become a production best
Legacy OSes have come and gone
Virtualize everything, you can't go wrong
And physical servers are laid to rest
And here's a limerick by Michael Caplan, who will receive a TrainSignal T-shirt:
There once was an organization
That ne'er heard of virtualization
But then they converted
Old equipment deserted
Saving money and time and frustration
---
March 9, 2010 8:40 PM
It seems like every virtualization insider I talk to these days — vendor, analyst, admin, you name it — says the same thing.
"The hypervisor is commoditized." "The cloud is the future." "I'm on a horse."
OK, they don't say that last one (even though it's hilarious). But they do make those first two comments a lot. And as the editor of a virtualization site, I was starting to find it disconcerting.
"But virtualization's the greatest thing since sliced bread!" I'd think. "What about the clear ROI for virtualization projects? And all the other benefits of virtualization? How can you commoditize that? How can that not be the future? How many more rhetorical questions can I ask myself?"
Last week I attended the IDC Directions conference in Boston, which allayed most of my fears. It apparently is true that they hypervisor is commoditized and that cloud computing is the future. But virtualization, in the words of Cypress Hill, ain't goin' out like that.
---
March 3, 2010 10:07 PM
St. Patrick's Day is coming up, and to celebrate, I thought I'd take this opportunity to encourage all of our readers to dye their servers green.
No dice? How about this instead: Write a virtualization-themed limerick, and you could win a vSphere training video.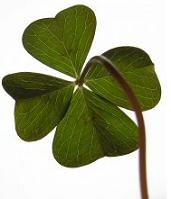 We have a copy of TrainSignal's latest video, "VMware vSphere Pro Series Vol. 1," and a copy of "VMware vSphere Training" as well. If you want one of them, follow these rules:
Write an original limerick about virtualization. If you don't know what a limerick is, click here.
Make sure it's clean, because we're going to publish them.
Email it to me at csteele@techtarget.com, along with your full name and mailing address (in case you win), by Friday, March 12.
On St. Patrick's Day we'll publish the best limericks and choose two winners at random.
"VMware vSphere Pro Series Vol. 1" features 18 lessons from VMware vExperts David Davis, Rick Scherer and Hal Rottenberg. Topics covered include VMware View, the Cisco Nexus 1000V and PowerCLI. "VMware vSphere Training" offers 19 videos on all aspects of vSphere.
---
February 16, 2010 3:30 PM
When you're trying to figure out if virtualization is right for your business, or which platform to choose, it's crucial to understand virtualization costs.
There are the obvious costs, which include software, hardware and labor. Then there's the hidden costs: network and storage hardware upgrades, security, management and training.
In its unending pursuit to discredit all things Microsoft, VMware has brought up another important cost to consider: support.
---