---
August 20, 2010 5:26 PM
Welcome to the latest edition of the Virtualization Vendor Profile. Every once in a while I'll talk with a smaller or lesser-known company, learn about their business, discuss some industry trends, and write up a recap.
With all the hype these days, it's easy to envision a not-too-distant future where every data center is a dynamic, automated private cloud. But is that a reality?
Not according to Nicola Sanna, CEO of Netuitive.
"In small organizations, they're going to have a hard time making that case," he told me.
August 19, 2010 6:25 PM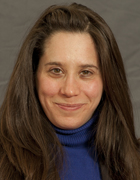 Profile: Lauren Horwitz
VMware is known for some attention to detail in pulling off its annual confab, VMworld. And the company's swag is no exception. VMware prides itself on doling out some quality loot for attendees who journey to the mecca of its annual virtualization conference. But attention to detail can border on fixation.
In early July, John Troyer and Luke Kilpatrick of VMware's Social Media Team took some time out –nearly four minutes, in fact — to demo the VMworld 2010 backpack. They took us through the backpack's paces — from its compartments for floppy disks (doesn't everyone bring thumb drives? It's 2010), pencils, and even an iPhone as well as its environmentally friendly accompaniment, a metal water bottle, and the improved zipper pulls over the 2009 model. The demo was thorough, if a little uncomfortable.
Continued »
---
August 18, 2010 4:05 PM
Dell made waves this week with its announcement that it will acquire 3PAR, makers of high-end virtualized disk arrays. Waves in the storage industry, anyway — though I found myself wondering what ripples, if any, might reach the server virtualization world, specifically, the world inhabited by VMware.
Immediately, the talk was of how Dell partner (and VMware parent company) EMC would react. Dell's acquisition of EqualLogic in late 2007 made things rocky between the companies behind the scenes, at least for a little while. The companies revised their OEM/reseller agreements, and Dell stopped referring prospects to EMC for high-end array sales. All along, EMC and Dell continued to insist that their relationship was as strong as ever. And they're saying the same thing now, even though Dell has acquired a company that clearly competes with EMC.
But then again, as an analyst put it when we were discussing the deal yesterday, "there are ways to remain neutral publicly, but behind the scenes what can happen is very different."
---
August 17, 2010 6:19 PM
Just when you thought virtualization vendor relationships couldn't get any more complicated, Citrix has signed up as a VMware technology alliance partner.
Is this the dawn of a new era between these two longstanding rivals? Um, no. It's just a way for Citrix to be more involved at VMworld 2010.
---
August 17, 2010 6:18 PM
As you know, vendor relationships in the virtualization market are extremely complicated. (See: Oracle, Dell and Hewlett-Packard; VMware and server OEMs.)
Making matters worse is the jargon these vendors spew when they announce new or expanded partnerships. How many times have you seen two vendors, who may not have the most friendly relationship, put out a joint announcement that goes something like, "With these joint solutions, Vendor X and Company Y affirm their strong commitment to each other as partners and leaders in the space."? Then the next day, they're back sniping at each other over some other products that directly compete with each other.
With all this double-talk, it's nearly impossible to figure out where vendors stand. That's why I have to give kudos to Symantec for some refreshingly honest comments about today's joint announcement with VMware.
---
August 9, 2010 3:55 PM
VMware has once again dug into the vaults for its VMworld band. This year's headliners will be '80s rockers INXS.
I had some fun with VMware last year after the company tagged Foreigner as the VMworld 2009 band, and I even embedded the cheesiest video I could find of their ballad "I Want to Know What Love Is." The INXS announcement hasn't really excited VMworld 2010 attendees, but there's not much bad you can say about the band either. They had a bunch of hits ("Need You Tonight," "What You Need," "Never Tear Us Apart"), then their lead singer died and they found his replacement on a reality TV show. Typical rock band fare, really. I'm leaving VMworld before the concert, but if I were around, I'd at least consider checking them out.
INXS, the VMworld 2010 band, will play the VMworld Party on Wednesday, Sept. 1 at the Moscone Center.
---
August 2, 2010 5:46 PM
Welcome to the latest edition of the Virtualization Vendor Profile. Every once in a while I'll talk with a smaller or lesser-known company, learn about their business, discuss some industry trends, and write up a recap.
At the beginning of my recent phone call with Stratus Technologies, I called the company a "fault-tolerant server vendor." Roy Sanford, Stratus' chief marketing officer, responded: "That's kind of like calling Ford a 'steering wheel company.'"
That's not the best analogy, because Ford isn't famous for its steering wheels. Stratus, on the other hand, is best known for its "ultra high availability servers," as even its website says. But the point Sanford was trying to make — that Stratus does more than just fault-tolerant servers — is true.
---
July 29, 2010 6:09 PM
Vendor lock-in is a big concern in the server virtualization market, especially as more vendors come out with converged infrastructure and virtualization-ready appliances.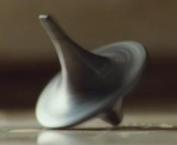 Vendor lock-in is also a big concern when you're talking about Oracle, especially now that it owns Sun and has plans to build its own Oracle VM machine.
But it turns out that even Oracle recognizes the importance of customer choice when it comes to virtualization. In a somewhat surprising bit of news today, hardware rivals Dell and Hewlett-Packard have certified Oracle VM, Oracle Enterprise Linux and Solaris and will sell those systems on their x86 servers.
With this news, the server virtualization market is getting about as complicated as the plot of "Inception." Are Dell and HP REALLY reselling Oracle VM, or is it all in my mind?
---
July 29, 2010 1:58 PM
Welcome to the latest edition of the Virtualization Vendor Profile. Every once in a while I'll talk with a smaller or lesser-known company, learn about their business, discuss some industry trends, and write up a recap.
The issue of mixed virtual environments — running multiple platforms together, such as VMware and Hyper-V — has received a decent amount of coverage this year. Still, most admins would prefer to standardize on one platform, according to last year's Virtualization Decisions survey results — and according to Alex Bewley, CTO of Uptime Software, a Toronto-based systems management vendor.
"It tends to be pretty homogeneous," he said during a phone call yesterday. "VMware is by far the biggest beast out there. We do have some pure Hyper-V shops … and just do not see a lot of Xen."
---
July 26, 2010 8:57 PM
Last week, I attended the New England VMware User Group (VMUG) meeting, and sat in on a presentation in the afternoon from a new company called Actifio, which recently raised an $8 million Series A funding round and will begin shipping products in August.
The company's focus and heritage is in storage. President and CEO Ash Ashutosh is best known in the storage world for founding AppIQ, which he later sold to HP; AppIQ became HP's Storage Essentials product line. But it's also relevant to virtual server users, who have told me during my own transition from covering the storage market to covering server virtualization that backup and storage I/O are still an issue in their environments.
---