---
July 29, 2010 6:09 PM
Vendor lock-in is a big concern in the server virtualization market, especially as more vendors come out with converged infrastructure and virtualization-ready appliances.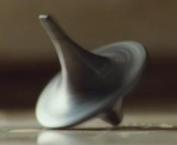 Vendor lock-in is also a big concern when you're talking about Oracle, especially now that it owns Sun and has plans to build its own Oracle VM machine.
But it turns out that even Oracle recognizes the importance of customer choice when it comes to virtualization. In a somewhat surprising bit of news today, hardware rivals Dell and Hewlett-Packard have certified Oracle VM, Oracle Enterprise Linux and Solaris and will sell those systems on their x86 servers.
With this news, the server virtualization market is getting about as complicated as the plot of "Inception." Are Dell and HP REALLY reselling Oracle VM, or is it all in my mind?
July 29, 2010 1:58 PM
Welcome to the latest edition of the Virtualization Vendor Profile. Every once in a while I'll talk with a smaller or lesser-known company, learn about their business, discuss some industry trends, and write up a recap.
The issue of mixed virtual environments — running multiple platforms together, such as VMware and Hyper-V — has received a decent amount of coverage this year. Still, most admins would prefer to standardize on one platform, according to last year's Virtualization Decisions survey results — and according to Alex Bewley, CTO of Uptime Software, a Toronto-based systems management vendor.
"It tends to be pretty homogeneous," he said during a phone call yesterday. "VMware is by far the biggest beast out there. We do have some pure Hyper-V shops … and just do not see a lot of Xen."
---
July 26, 2010 8:57 PM
Last week, I attended the New England VMware User Group (VMUG) meeting, and sat in on a presentation in the afternoon from a new company called Actifio, which recently raised an $8 million Series A funding round and will begin shipping products in August.
The company's focus and heritage is in storage. President and CEO Ash Ashutosh is best known in the storage world for founding AppIQ, which he later sold to HP; AppIQ became HP's Storage Essentials product line. But it's also relevant to virtual server users, who have told me during my own transition from covering the storage market to covering server virtualization that backup and storage I/O are still an issue in their environments.
---
July 21, 2010 7:03 PM
VMware revealed on last night's earnings conference call that revenues from its low-end Essentials license SKU grew 100% from the first quarter of this year to the second.
This is an interesting data point given VMware's recent moves to lower pricing and add features such as VMotion to Essentials Plus and Standard editions of its licenses. However, while Microsoft is offering HA and Live Migration free (along with the free Hyper-V hypervisor that's part of Windows), VMware raised the price of those licenses with the addition of VMotion.
---
July 20, 2010 9:14 PM
Welcome to the latest edition of the Virtualization Vendor Profile. Every once in a while I'll talk with a smaller or lesser-known company, learn about their business, discuss some industry trends, and write up a recap.
Last week I covered the Microsoft Worldwide Partner Conference for our VAR-focused sister site, SearchSystemsChannel.com. While at the show in Washington, D.C., I met with Eric Courville, founder and COO of VM6 Software, a Toronto-based vendor. The company has a history that's as interesting as its product, VMex, which it calls an "all-in-one virtualization solution" for SMBs.
VM6 started six years ago as a virtualization-focused systems integrator that got 95% of its business from providing VMware services, Courville said. After a year, the company ran into challenges getting SMBs to implement virtualization, so it took its consulting revenue and invested the money in developing VMex. But when the first version flopped, VM6 sold off its consulting business, reinvented itself as an ISV and now sells version 2.0 of VMex, which includes a two-server cluster, a virtual SAN, VDI broker, integrated management console and more — all based on Hyper-V R2.
Naturally, one of the first questions I asked was, "Hyper-V? Why not VMware?"
---
July 13, 2010 4:17 PM
VMware released vSphere 4.1 today, but that wasn't the only news out of Palo Alto.
VMware is also introducing a per-VM licensing and pricing model for most of its management portfolio. Customers can now buy licenses for vCenter Capacity IQ, vCenter AppSpeed, vCenter Site Recovery Manager and the Ionix management line on a per-VM basis.
---
July 13, 2010 2:06 PM
WASHINGTON, D.C. — Hyper-V vs. vSphere is SO last year.
Cloud computing is the main theme at this week's Microsoft Worldwide Partner Conference, and Hyper-V has taken a backseat to Windows Azure. The focus on Azure, a Platform as a Service (PaaS), marks a significantly different approach to private clouds than VMware has taken with its cloud infrastructure model.
And it means that when we talk about the battle between VMware and Microsoft, the folks in Redmond want us to talk less about vSphere vs. Hyper-V and more about vSphere vs. Azure.
---
July 1, 2010 5:04 PM
Welcome to the debut of a new feature here on the SearchServerVirtualization Blog, called the Virtualization Vendor Profile. Every once in a while I'll talk with a smaller or lesser-known company, learn about their business, discuss some industry trends, and write up a recap.
Yesterday I spoke with George Reese, CTO of enStratus, a Minneapolis-based management vendor. The company's software provides monitoring, provisioning, security and access-control features, but the real selling point, if it works as advertised, is a feature for moving data across private and public clouds. (The company says it supports most major cloud providers, including VMware, Rackspace, Azure, Amazon Web Services, Eucalyptus and Google storage.)
---
June 30, 2010 6:32 PM
You know that old joke about the family of tomatoes and the baby that falls behind?
You don't? OK then, I'll let Uma Thurman tell it:
Sometimes IT customers can feel like Baby Tomato, lagging behind all the innovation and hype that vendors are throwing out there and eventually getting squished. It's a big issue for SAP now, as my colleague Courtney Bjorlin at SearchSAP.com just blogged about. But it's an equally big concern in the server virtualization market — particularly for VMware, thanks to its focus on cloud computing.
---
June 29, 2010 4:18 PM
Appliances like Cisco's Unified Computing System are designed to help you kick-start a virtualization deployment.
Now, Oracle is banking on an appliance to do the same for its lagging virtualization market share.
Our sister site SearchITChannel.com reports that a so-called "Oracle VM machine" (perhaps developed by Oracle's Department of Redundancy Department?) is in the works. Oracle President Charles Phillips disclosed the news during the company's quarterly earnings call last week.
---