---
September 2, 2010 8:08 PM
By Beth Pariseau, Senior News Writer
SAN FRANCISCO — After Tuesday's VMworld 2010 keynote, there were few details on how VMware would integrate Integrien's performance analytics code into its products. The next day, Raghu Raghuram, general manager of virtualization and cloud platforms for VMware, filled in some of the blanks and hinted at where VMware might look to broaden its portfolio.
Raghuram said VMware chose the relatively unknown company because Integrien's algorithms are able to analyze time-series data, which means the product has "broad applicability." VMware plans to fold a version of Integrien's dashboard into its vCenter management console and will also offer a standalone version that will have broader coverage of virtual data centers. The product has some significant overlap with AppSpeed, Raghuram admitted, but AppSpeed offers transaction-level analysis of application performance, something Integrien doesn't do today.
September 2, 2010 6:03 PM

Profile: Beth Pariseau
It's not quite the "Poker Chip Incident" of 2008, but Microsoft made its presence known at this year's show with a full-page ad in USA Today, which was delivered directly to hotel rooms belonging to attendees at the show.
Photo after the jump.
---
August 31, 2010 5:17 PM
SAN FRANCISCO — VMware is acquiring Integrien, an infrastructure management vendor.
CTO Steve Herrod just made the announcement during his VMworld 2010 keynote. He didn't say much about the acquisition, but Integrien's real-time infrastructure monitoring, analysis and alerting capabilities clearly fit in with VMware's virtual data center/cloud computing vision.
The company's flagship product is Integrien Alive for Enterprise, which integrates with dozens of monitoring tools and analyzes the data they collect. And just today the company introduced AliveVM, a VMware-specific management product.
---
August 31, 2010 5:13 PM
SAN FRANCISCO — The market's worst-kept secret is a secret no longer. VMware officially announced vCloud Director at this morning's VMworld 2010 keynote.
VCloud Director lets you manage multiple instances of vCenter — internally, across multiple data centers and even in external service providers' data centers. The goal is to create entirely virtual data centers, with the end game being private or hybrid clouds.
CEO Paul Maritz said a management tool that's compatible across internal and external data centers is a necessity if cloud computing is to catch on, because multiple tools "end up costing you money" instead of bringing savings.
---
August 31, 2010 4:32 PM
SAN FRANCISCO — Rick Jackson, VMware's chief marketing officer, kicked off today's VMworld 2010 keynote and shared some interesting numbers about the show and its history:
17,021: Registered attendees at VMworld 2010, up from 12,500 last year
85: Countries represented by attendees at VMworld 2010
1,400: Attendance at the first VMworld in 2004
55: People who have attended every VMworld
100,000: VMs deployed to support 20,000 labs at VMworld 2010
4,000: VMs running per hour, on average, in those labs
---
August 30, 2010 10:32 PM
SAN FRANCISCO — In IT, a trend isn't really a trend until vendors get behind it.
Case in point: mixed virtual environments. We've done a lot of talking about organizations running VMware and Hyper-V together. But I've been asking vendors about it since last VMworld, and their answers are always the same: "We'll support it when there's demand, and we don't see enough demand."
Now that's at least starting to change. As senior news writer Beth Pariseau reported last month, the number of Hyper-V ISVs is growing. Now we can add another to the list: virtualization management vendor Embotics, which will demonstrate Hyper-V support on the VMworld 2010 show floor and make it available by the end of the year.
---
August 30, 2010 7:16 PM
SAN FRANCISCO — VMware is working on a new platform designed to improve network virtualization.
We got a glimpse of the company's long-term strategy at this morning's VMworld 2010 session called "Future Direction of Networking Virtualization." The Distributed Virtual Network vision, as it's called, aims at many of the networking problems that virtualization admins face, such as IP address assignment for newly created VMs.
"The line between servers and networking becomes very blurry," said session speaker Howie Xu, VMware's research and development director. "There's no more black and white."
---
August 30, 2010 1:37 PM
SAN FRANCISCO — Citrix Systems is acquiring VMLogix.
Citrix made the VMLogix acquisition announcement today, the first day of the VMworld 2010 conference. The acquisition is expected to close later this quarter, Citrix said.
VMLogix makes LabManager and StageManager, tools designed to help create and manage test/dev and pre-production environments. Since making XenServer free last year, Citrix has put its money-making focus on management tools and other advanced features, and the VMLogix acquisition is another step in that direction.
---
August 24, 2010 3:48 PM
Hot on the heels of the Intel/McAfee deal and the Dell/HP/3PAR bidding war comes more possible acquisition news: Rumor has it that SAP will acquire Red Hat.
Local Tech Wire, an IT blog based in Red Hat's home state of North Carolina, reported on the SAP/Red Hat rumor this morning. Several Wall Street analysts came across the rumor yesterday, and Red Hat's vaguely worded "product roadmap" announcement — scheduled for tomorrow — only bolstered the speculation more.
Virtualization clearly wouldn't be the driving force behind an SAP/Red Hat acquisition. From a tech standpoint, Linux is a favorite among SAP shops, so there would be some natural synergies there, as they say. Or, like the Intel/McAfee deal, it could just make good financial sense.
But an SAP/Red Hat acquisition would definitely affect the virtualization market, even though SAP and Red Hat aren't exactly leaders. Let's take a look at where they stand:
---
August 24, 2010 2:52 AM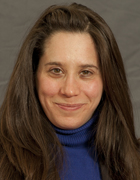 Profile: Lauren Horwitz
Even with VMworld U.S. upon us, we have already started turning our attention to VMworld Europe,
which takes place Oct. 12-14 in Copenhagen, Denmark. As Mike Laverick noted recently, VMworld Europe is likely to have a different flavor compared with past years. While previously the U.S. and Europe-based shows were months apart, this year they take place in back-to-back months.
One new addition to the VMworld Europe show is a competition to recognize IT shops' creative, cost-saving and other leading-edge uses of virtualization. Our sister site, SearchVirtualDataCentre.co.UK,
has launched the Best of VMworld Europe user awards program to recognize these innovators.
If your IT shop has brought virtualization to your enterprise to consolidate servers, cut costs, eliminate desktops or introduce virtualization to a home office, your project may be noteworthy. Entrants will be considered in the following categories, and winners will be announced at the show (details TBA):
Best virtualization and server consolidation project
Best virtualization for disaster recovery project
Best remote-office/home-office deployment
Best private cloud computing project
Best desktop virtualization project
The deadline for submissions is Sept. 17. Valid entrants must attend VMworld Europe, and no vendor submissions will be accepted. Distinction among your peers, recognition for your innovation—and a grand prize—await you, so nominate your IT project.
---