---
September 14, 2010 7:17 PM
Posted by:
Colin Steele

Colin Steele
,
Hyper-V vs. VMware
,
private cloud
,
VMware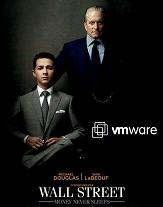 Our recent Spotlight on VMware series took an in-depth look at the challenges facing VMware in the server virtualization, desktop virtualization and cloud computing markets. But VMware's vulnerabilities aren't limited to those sectors.
The company is also at a crossroads on Wall Street, according to a Barron's article from this weekend, "Cloudy Future for VMware?" The story points out several potential areas of concern:
VMware's extremely high valuation — $85, or 61 times its expected annual earnings — "seems pricey, vulnerable to even the slightest mishap."
The company's revenue growth has become a victim of its own success, dropping from 70% to 20% as VMware has penetrated 97% of the Fortune 1,000.
Like many IT vendors, VMware's earnings don't reflect generally accepted accounting principals; if they did, they would have been 49 cents a share, not the $1 that was reported.