---
September 10, 2010 9:23 PM
Posted by:
Colin Steele

capacity planning
,
cloud computing
,
Justin Bieber
,
server virtualization
By Alyssa Wood, Assistant Site Editor
It has come to this: the Justin Bieber Twitter page accounts for 3% of the entire Twitter server infrastructure. Considering the millions of Twitter pages out there (whether celebrity or average Joe), that figure is pretty astonishing.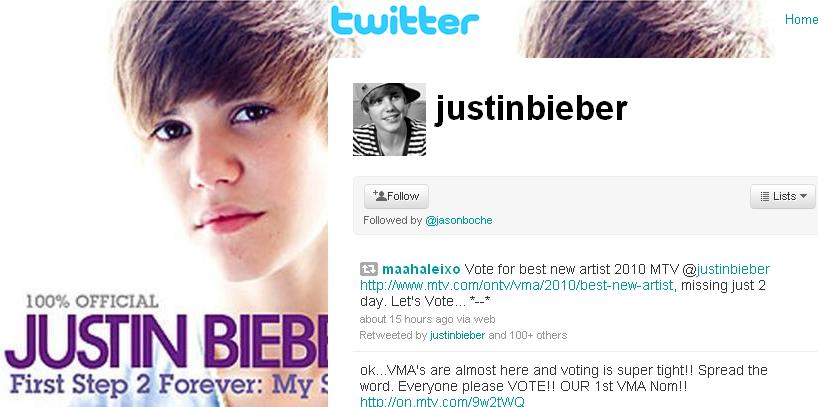 Web designer/blogger Dustin Curtis posted it online Sept. 6 — via Twitter, of course. Curtis said a Twitter employee gave him the information that "racks of servers" are dedicated to the young pop star. Company reps did not confirm the report but did say the Justin Bieber Twitter account is one of the most popular, according to CNN.
Curtis also said that Twitter's infrastructure was not originally designed to handle the influx of replies that a hugely popular account, such as Bieber's, receives every second. (The Justin Bieber Twitter account, @justinbieber, has more than 5.1 million followers.) That was clear during the FIFA World Cup this summer, when record usage of the site caused Twitter outages for more than five hours in one week.
No one could have foreseen the mania that Twitter — or Bieber, for that matter — would induce. But the capacity issues facing Twitter, albeit on a much larger scale, are common among organizations of all sizes.