---
October 28, 2010 3:49 PM
This morning the Payment Card Industry (PCI) Security Standards Council, which creates standards with which anyone handling credit card data must comply, released the second version of its Data Security Standard (PCI DSS 2.0).
One of the most important aspects of this new standard for virtualization pros is how specifically the PCI DSS requirements will address server virtualization. Previous versions of the standard have specified that payment card information must be kept separate from general corporate data–but what exactly does "separate" mean?
October 28, 2010 2:27 PM
Today's feature by our Server Virtualization Advisory Board focuses on the backup management challenges in mixed physical-and-virtual infrastructures.
Board member Jack Kaiser let his colleague Randy Weis, a senior solutions architect at GreenPages Technology Solutions, submit a response, and it was so in-depth that we decided to post it as a separate blog entry instead:
How challenging is it to manage physical and virtual backups together?
Physical and virtual server backup strategies can be very challenging, depending on the organization's size and IT resources.
IT staffers at large companies are very experienced in running and configuring complex backup products that have deep application and OS integration. Small companies have tended to rely on simpler solutions such as Symantec Backup Exec, which still have good Windows application integration and are able to back up to tape. When virtualization began to pick up, physical server data-protection strategies changed emphasis from tape to disk, and from agent-based to snapshot-based.
---
October 27, 2010 4:52 PM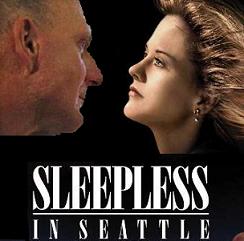 It's not a good morning for Microsoft.
Execs are waking up to reports of the company's demise from two major business publications: CNNMoney, which says Microsoft's consumer brand is "dying," and Reuters, whose headline is "Sleepy in Seattle." (Personally, I would have gone with "Redmond? More like Dead-mond!")
The reports focus on Microsoft's lack of innovation — or failure to capitalize on its innovation — when it comes to consumer products such as smartphones, portable music players and tablets. Apple's iPhone, iPod and iPad are all pop culture icons with devout customers. When was the last time you saw people line up days in advance to buy a Windows Phone 7, or a Zune, or whatever the heck Microsoft calls its tablet?
"Is this Microsoft's Waterloo?" CNNMoney's David Goldman asks. "Will it become the next IBM — crucially important to businesses but an afterthought for consumers?"
That's a good question, but not an entirely accurate one, at least when it comes to virtualization. In this enterprise market, Microsoft has many of the same challenges it faces against Apple in the consumer market.
---
October 26, 2010 7:33 PM
Hyper-V's long-awaited Dynamic Memory feature is one step closer to general availability.
Microsoft made the Hyper-V R2 Service Pack 1 Release Candidate available today as part of the Windows Server 2008 R2 Service Pack 1 Release Candidate. The big deal with this release is Dynamic Memory, which is Microsoft's answer to VMware's memory overcommit feature.
---
October 25, 2010 7:22 PM
VMware boasts that its customers include the entire Fortune 100, 491 of the Fortune 500 and 955 of the Fortune 1000.
Those are all impressive figures. But if you're a small company, you might look at those stats and think, "Are we too small for VMware?" VMware's reputation for high prices and all its advanced cloud computing talk would probably give you pause, too.
With a new marketing campaign, VMware is trying to paint itself in a better light for potential SMB customers. It's called "If Only," and with slogans such as "if only virtualization was more afforable" and "if only virtualization was easier to deploy," it's clearly targeting small businesses that haven't virtualized yet.
---
October 22, 2010 3:09 PM
In yesterday's blog post on the Hyper-V vs. VMware fight (or lack thereof), I mentioned that 76% of virtualization users named VMware as their primary platform, compared to just 13% that named Microsoft.
Those numbers come from our "Virtualization Decisions 2010 Purchasing Intentions Survey," but they're just scratching the surface. We also have a breakdown by specific platform, and here are those numbers:
---
October 22, 2010 2:20 PM
I attended the New England VMware User Group meeting yesterday in Atkinson, N.H. The day started off with a VMworld 2010 recap, with a focus on the extremely popular labs. Here are some interesting numbers about the labs from the presentation:
30: topics covered in the labs
5: attendees who completed all 30 labs
15,344: labs taken
145,097: VMs deployed
4,000: VMs created and destroyed per hour
11: miles of CAT 5 cable used
In addition, these were the five most popular VMworld 2010 labs:
1. View 4.5 installation and configuration
2. VSphere performance and tuning
3. ESX 4.1 new features
4. VCloud Director installation and configuration
5. Basic vSphere installation and configuration
---
October 21, 2010 10:47 AM
The July 2009 release of Microsoft Hyper-V R2 came with a lot of hype.
Not just "Wow, this Hyper-V thing really has a chance to take off!" hype. We're talking "Is VMware the next Novell?" and "Is the sky falling on VMware?" hype.
In some corners, VMware was still the successful little engine that could, and Microsoft was the giant locomotive that would run it off the tracks — just like it had against Netware, Netscape, Lotus and others. But here we are 15 months later, and that vision isn't even close to reality.
---
October 18, 2010 11:21 PM
Everything that goes up must come down. But as experts predicted prior to Monday night's VMware earnings call, there's no sign that VMware's continued gaudy growth numbers will crash back to Earth in the near future.
In the first quarter of 2010, VMware reported $634 million in revenue, up 35% from the same quarter of 2009. In the second quarter of 2010, revenues were $674 million, representing year-over-year growth of 48%.
This, its third, quarter, VMware beat Wall Street projections of $700 million in revenues for the quarter and 42-43% growth with actual results of $714 million, an increase of 46% from the third quarter of 2009.
With plenty of enterprise servers yet to be virtualized and the cloud computing battle just beginning, there's still plenty more territory for VMware to capture within the enterprise, even as hypervisor competitors have begun to nip at its heels.
---
October 12, 2010 1:18 PM
A blog post caught my eye a couple of weeks ago, at vNinja.net, concerning the author's struggles to affordably license vSphere at remote "office" locations (actually shipping vessels).
"After investigating a bit," the blogger wrote,
it seems that I would need to buy VMware vSphere Standard licenses for all the vessels to be able to get what I want.

For 20 vessels, with the standard pricing available on vmware.com, inclusive 1 year support, we come up with this (all prices in USD)

Hosts
vSphere Standard
License Cost incl. Support
Total Cost
20
1318
26360

In effect, this means that I would need to pay $26360.- USD to be able to get my vSphere Hypervisor hosts connected to my existing vCenter. That simply isn't feasible in the current situation.
---