---
January 25, 2011 8:44 PM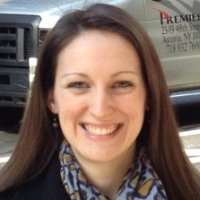 Profile: Alyssa Wood
For the second straight year, technology professionals are feeling the effects of nearly flat wages. According to the 2011-2010 Annual Salary Survey from Dice, the average tech worker's salary increased by less than 1% in 2010.
The survey reveals a core set of skills employers look for: Oracle experience, J2EE/Java proficiency, project management, C language and SQL skills. But it's not necessarily the core stuff that will help IT pros earn more competitive wages, said Tom Silver, a senior vice president with Dice.
There's an increasing demand for virtualization and mobile experience. In fact, virtualization salaries are above average — about $81,600, compared with $79,384 for positions overall. Despite this, virtualization salaries have been trending down in the past few years, likely because more workers have gained virtualization expertise, making it easier for employers to hire those with expertise.
January 20, 2011 8:09 PM
Tonight, before you lock up your data center and hit the lights, take a look around. Gaze longingly at your racks of servers and bundles of cables. Listen to the sweet sounds of the machines whirring and beeping. And take a deep breath of that dry, artificially cooled air.
In a matter of months, it may all be gone — or owned by someone else.
That's according to Gartner, who predicts that "20 percent of businesses will own no IT assets by 2012." The research firm says three major factors will contribute to this phenomenon: virtualization, cloud computing and employees running personal devices on corporate networks.
---
January 17, 2011 8:29 PM

Profile: Beth Pariseau
A little more than a month ago, I wrote a story about some new vStorage APIs that are coming from VMware Inc. and its storage partners, code which could improve visibility into the physical storage infrastructure through vCenter and CapacityIQ, according to industry sources.
Today, a little bird sent me a link to a freshly posted job req from Hewlett-Packard Co. (HP)'s 3PAR storage division that mentions an acronym identical to the one sources gave me for that story, though what the letters "VASA" actually stand for in this description is slightly different from what I had reported earlier…
---
January 10, 2011 6:33 PM
Bob Muglia, president of Microsoft's Server and Tools Business and the public face of its Hyper-V push, is leaving the company.
CEO Steve Ballmer announced Muglia's departure in an email to employees today:
Now is the time to put new leadership in place for STB. This is simply recognition that all businesses go through cycles and need new and different talent to manage through those cycles. Bob has been a phenomenal partner throughout this process, and he and his leadership team have the right strategy in place.

In conjunction with this leadership change, Bob has decided to leave Microsoft this summer.
Muglia has been with Microsoft since 1988. In his current role, which he took in 2009, he has overseen Microsoft's Windows Server business (including Hyper-V), as well as System Center, Windows Azure and related products.
---
January 10, 2011 3:20 PM
"Virtualization alone does not a cloud make."
Seems like a pretty innocuous statement, right? Not when it's on a Microsoft billboard, and that billboard happens to be along a stretch of highway that VMware employees take to work.
The inference is that VMware, for all its cloud talk, is just a virtualization company at its core (and that Microsoft — with Office 365, Windows Azure and Hyper-V, as the billboard points out — has the full line of products needed to really build a cloud infrastructure.)
---
January 5, 2011 4:39 PM
IT managers still have server virtualization on the brain as they head into 2011.
Server virtualization is the top priority for IT managers in 2011, according to TechTarget's 2011 IT Priorities Survey. Of the survey's 2,300 global respondents, 56% said server virtualization will be keeping them busy this year. That's up from 46% in last year's survey (where server virtualization also topped the list).
We spent a lot of time in 2010 writing about the reality of server virtualization, compared to the hype around cloud computing. These IT Priorities Survey results add more fuel to the fire.
---
December 22, 2010 3:32 PM
The winner of our 2011 virtualization predictions contest is Mike Preston, an IT pro for a school district in Ontario, Canada. Here's what he thinks the new year has in store for the virtualization market:
Smaller companies are going to thrive as VMware continues to change licensing models. This will only happen, however, if these companies continue to license the way they currently do.

Also, after listening to the VMware Communities podcast, I agree that 2011 will not be the year of VDI, and if you aren't using VDI now, you won't be next year, either. The only exception I can see to this is in the education market. Education is slowly coming around to server virtualization, and I can see the cost savings of implementing a VDI solution almost immidiately. The simple fact is, education markets such as ours perform hardware renewals on a yearly basis, and that usually consists of roughly 1000 PCs a year on a five-year cycle. This is a lot of money, which could be offset by a lab or two of thin clients in some of our locations.

Due to the fact that businesses are starting to deliver their own private clouds, you will also see a massive explosion on the market relating to performance-monitoring and security tools, as well as companies investing heavily into their network infrastructure and storage environments.
Mike wins two virtualization books, "Grow a Greener Data Center" by Douglas Alger and "VMware VI and vSphere SDK: Managing the VMware Infrastructure and vSphere" by Steve Jin. Congratulations, Mike!
Check our site next week to see what our Server Virtualization Advisory Board members predict for 2011.
---
December 21, 2010 4:11 PM
A colleague passed along yesterday's Dilbert comic strip, which has a pretty random mention of server virtualization. Check it out:
---
December 16, 2010 5:21 PM
Paul Maritz knows VMware has a target on its back.
The VMware CEO was the latest guest on Fortune's "Connected with Adam Lashinsky," where he talked about VMware's standing in the overall IT market. I recently wrote that Hyper-V vs. VMware isn't much of a fight these days (and Oracle vs. VMware is even less so), but Maritz made it clear that he takes the threat from both software giants seriously.
"They have unequivocally said that they want to remove the need for any VMware software in your data center," he said.
---
December 16, 2010 2:10 PM
Brian Madden, Mike Laverick, Bridget Botelho and myself were guests on yesterday's VMware Communities Roundtable podcast. We talked about some of this year's biggest virtualization news — such as VMware's per-VM licensing, the shift from ESX to ESXi and the low adoption of VDI — and made some predictions about 2011.
Thanks again to John Troyer for inviting us on, and to all the callers who made it a great, interactive discussion. If you missed the show, you can listen to it below:
---