---
March 10, 2011 8:31 PM
News of the VMware View iPad client was all the rage yesterday. The constant discussion got so bad at one point that I had to close my Twitter client and take a breather (but not before I posted a link to my own blog post on the product, of course).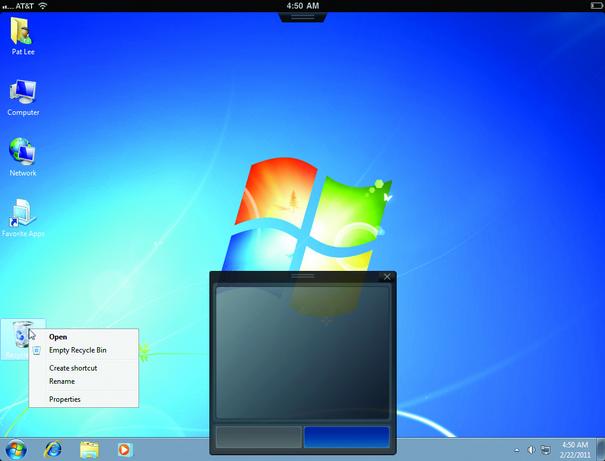 Anyway, as things died down, I got to thinking: Isn't VMware sort of contradicting itself by releasing this app? Since Paul Maritz became VMware CEO in 2008, one of his big talking points has been that the traditional operating system is on its way out. (And by "traditional operating system," We defINitely DO knoW what he meanS.) But the whole point of the View iPad client is so users can access their corporate desktops — most of which run said traditional operating system — in new ways and in more places. Why is VMware saying Windows is dying on one hand, then helping to keep it alive on the other?
Because deep down, Maritz and his colleagues know the traditional operating system isn't going anywhere anytime soon. Sure, cloud computing is going to make some pretty big changes to the data center, and end users are coming up with new, mobile ways to get their work done. But even in private clouds, VMs will be running Windows workloads. And even with the BYOPC model, users will be accessing Windows desktops.
March 9, 2011 2:21 PM
The VMware View Client for iPad hit Apple's App Store today.
The VMware View iPad client lets users access their virtual desktops on their tablets using PC-over-IP on either WiFi or 3G networks. It also has support for external keyboards and monitors, leading VMware to exclaim, "If you wanted to, you could realistically go iPad full time!" (Unless you're on a plane, or, for AT&T users, in any major city. In fact, there are several cases where virtual desktops on mobile devices aren't always practical.)
Here are some screenshots that show what the VMware View iPad client can do. (If you're an Android user like me, a View client is in the works, but you'll have to wait until later this year.)
The log-on screen is where you set up your remote connection: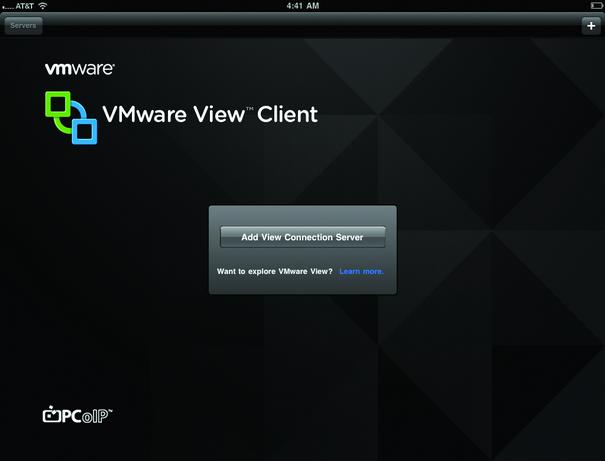 ---
March 4, 2011 7:33 PM
VMware's approach to management is still a problem for users.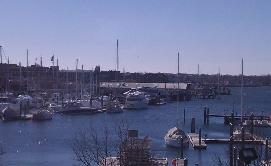 Several attendees at yesterday's New England VMware User Group meeting in Newport, R.I. said the company has too many management products that cost too much money, and they can't afford to buy them all. That may change with the upcoming release of vCenter Operations, which will consolidate several monitoring and management tools into one suite.
But even then, users are worried about a tiered pricing and feature structure that could make it cost-prohibitive for them to take advantage of vCenter Operations' advanced capabilities.
---
March 1, 2011 3:06 PM
There are few technical barriers standing the way of virtualizing unified communications environments, but there also doesn't seem to be much market interest in doing so at the moment.
Users today acknowledge that most communications servers, among the last bastions of virtualization-resistant applications, will probably work with virtualization. In fact, those who run aggressively "virtualization first" shops have also found that communications application vendors are amenable to virtualization, provided the user can demonstrate the app running virtualized in a environment.
According to Chris Rima, supervisor of infrastructure systems for a utility in the Southwest, that's how his shop virtualized all but two of 14 servers associated with Avaya Inc.'s Contact Center Management Server (CCMS) and Witness Workforce Optimization apps run on VMware, saving the company close to $100,000.
The two servers not being virtualized are doing real-time call recording; Rima said his organization still might have pushed for virtualizing those servers as well, but the project schedule wouldn't allow it. "We have no data showing that virtualization wouldn't have worked on the speech servers," he said.
---
February 25, 2011 5:59 PM
We learned yesterday that VMware will offer Hyper-V management with a new experimental vCenter plug-in, XVP Manager.
This release contradicts everything VMware has said about multi-hypervisor infrastructures. Case in point: CEO Paul Maritz's comments in this VMworld 2009 recap by Eric Siebert:
Someone asked if vCenter Server would support other hypervisors like Microsoft is doing with Systems Center supporting ESX. Maritz's answer was no; VMware is committed to focusing on only its own product because this is what VMware's customers want.
In light of yesterday's news, that last sentence is especially important. With XVP Manager, is VMware recognizing that its own product isn't necessarily what customers always want?
---
February 24, 2011 8:53 PM
Speculation that VMware will support Hyper-V has become reality.
A so-called "fling" that lets vCenter manage Hyper-V hosts and virtual machines (VMs) is now available for download on the VMware Labs website.
The tool, dubbed XVP Manager, installs as a vCenter management plugin, according to demo videos on the VMware website. The IP addresses and authentication of Hyper-V hosts can be directly input into the vCenter/XVP system using the Add Host wizard within vCenter.
---
February 24, 2011 7:30 PM
Virtualization skills are in high demand, and their value is only going to increase.
Foote Partners' IT Skills and Certifications Hot Lists Forecast report indicates that only 29 out of 225 certified skills will increase in value over the next six months — but four of the top 11 are virtualization certifications.
The VMware Certified Professional certification holds the top spot, followed by the Microsoft Certified IT Professional (virtualization version) at No. 3. The VMware Certified Design Expert and Microsoft Certified Technology Specialist (which includes a virtualization specialization) also made the top 11.
---
February 21, 2011 6:37 PM

Profile: KeithKessinger
Even though server virtualization continues to evolve, it seems like antivirus software for virtual infrastructures is stuck in the past.
Traditionally, to protect against malware and viruses, antivirus agents must be placed in each virtual machine (VM). It's no secret that this model is plagued with problems. Antivirus scans are resource-intensive, and they can cripple host performance if multiple VMs perform scans at the same time. But don't blame antivirus vendors for this archaic protection method.
"It's primarily the fault of VMware," said Eric Siebert, senior systems administrator for Boston Market and regular TechTarget contributor. "It took awhile for VMware to develop a framework that looks inside the VM."
---
February 18, 2011 12:59 AM
VMware is making the switch from a virtualization company to a cloud company, and they want customers to come along for the ride. New products and services are finally making that a possibility.
For most organizations, unfortunately, building a private cloud is easier said than done. For several years, VMware pushed its "move to the cloud" message, but with many changing details (remember the Virtual Data Center Operating System?) and no actual products, users were often confused.
Over the past few months, however, VMware's messaging to its virtualization faithful has become more concrete. The release of vCloud Director at VMworld 2010 got people talking, because it was an actual product that they could buy and use. Last week VMware released vCloud Connector, a free vCenter plug-in aimed directly at server virtualization admins. And just this week the company said it will replace one of its virtualization products, Lab Manager, with vCloud Director.
Now that these vCloud products are available, everyone can start building a private cloud, right? Not so fast.
---
February 17, 2011 6:48 PM
Organizations are virtualizing more mission-critical applications and using more tools to manage their infrastructures.
That's according to the results of Gabriel Consulting Group (GCG)'s 2010 x86 Server Vendor Preference survey, which came out this week. In the past, many administrators have been wary of virtualizing mission-critical applications, but that's changing. In the survey, more than 60% of enterprise customers said more than half of their x86 workloads are mission-critical. That means people are starting to trust their mission-critical workloads on virtual servers, said Dan Olds, principal analyst at GCG.
"It ups the ante," he said.
---