---
April 5, 2011 6:33 PM
Some virtualization pros have been griping about how VMware awards its advanced VMware Certified Design Expert (VCDX) certification, saying the scoring process is not transparent enough. Last week, VMware responded to those concerns on the VMware Communities Roundtable podcast.
Brian Rice, VMware's technical and certification architect, categorically denied several perceptions about VCDX: that the number of certifications is being kept artificially low to enhance the certification's value, and that VMware employees and well-known bloggers are given preferential treatment.
However, there might be some overlap between the skills of a successful blogger and that of a VCDX, specifically, "the ability to explain ideas in a crisp and concise manner," Rice said. In fact, Rice said a key misunderstanding about VCDX is that it isn't solely about the design, but also about the ability to present the design effectively.
April 4, 2011 10:12 PM
VMware acquired Mozy, the hosted backup service, from its parent company EMC today.
At first glance, VMware's Mozy acquisition seems like another one of its cloud pick-ups — see: SpringSource, Zimbra, etc. — that won't do much for virtualization customers. But Mozy may bring some new capabilities to VMware's core business after all. From VMware CTO Stephen Herrod's announcement:
I'm also excited about some of the core data-handling technologies developed by the Mozy team. The Mozy future roadmap is going to excite consumers and businesses alike, and we also see the opportunity to leverage Mozy's data compression, synchronization, client integration, and analytic tools to extend several existing and not-yet-announced VMware products.
---
April 1, 2011 2:08 PM
If this whole CTO-of-VMware thing doesn't work out, Stephen Herrod just might have a future in comedy.
Fresh off the heels of his Microsoft Hyper-V joke at the VMware Partner Exchange conference, here's Herrod's April Fool's Day interview with "VMware's newest customer," Chewbacca:
---
March 31, 2011 1:10 PM
By Mike Laverick, Author, Instructor and Blogger
VMware's master plan is starting to bear fruit.
When VMware introduced Virtual Infrastructure 3 (VI3), the company started to allow third parties to introduce their own plug-ins to the client. Initially, what we saw were folks in the VMware community building their own plug-ins to extend the functionality of the VI3 Client.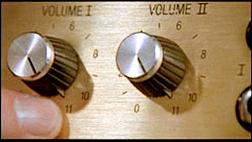 Perhaps the most well known was Andrew Kutz's plug-in that added a GUI front-end to Storage vMotion before VMware developed its own. VMware also got in on the act, using the plug-in architecture to add functionality to the base vCenter install with VMware Update Manager and VMware Site Recovery Manager.
Now VMware's partners — especially the OEMs and the storage vendors — are getting in on the act. When VMware first unveiled this plug-in approach, it seemed clear to me that the company was trying to build a core management platform (vCenter), whilst allowing others to extend its functionality. It was my prediction that VMware wanted vCenter to become the main management tool from where most system administrators would do their work. If successful, vCenter might even usurp vendor-specific management tools — especially if you can do 90% of your daily administration tasks more efficiently with a plug-in.
---
March 22, 2011 4:37 PM
Microsoft Corp. revealed its new beta of System Center 2012 today.
At the Microsoft Management Summit (MMS) in Las Vegas, the company said System Center 2012 will "enable IT managers to deliver private cloud services" and "allow IT to carry forward current investments as they adopt public cloud computing."
While news today about Microsoft's presentations at MMS is fairly high-level, deeper details and demos on the virtualization management portion of System Center 2012, System Center Virtual Machine Manager (SCVMM 2012), were offered in November at Microsoft's TechEd conference in Berlin.
Meanwhile, Microsoft also revealed a new reference customer this week, Target Corp., which recently made a move from Microsoft's Virtual Server to Hyper-V at its 1,755 retail store locations in less than 45 days, according to a new guest blog post on Microsoft's website by two members or Target's technical team.
---
March 18, 2011 6:14 PM
Virtualization pros can make their lives easier by consolidating their storage vendors and considering Fibre Channel alternatives.
That's according to a recent report from Forrester analyst Andrew Reichman, which indicates more customers are moving toward single-vendor solutions for virtualization storage and exploring alternative storage protocols.
Driven by consistency and simplicity, 67% of respondents said they use a single storage vendor for their virtual infrastructure. Many users fear vendor lock-in for their overall virtualization technology, but Reichman's report says single-vendor storage can eliminate complexity.
---
March 17, 2011 1:44 PM
Last week's IDC Directions 2011 Boston conference was all about cloud, cloud, cloud. But if you haven't made the move "to the cloud" yet, you're probably chipping away at virtualization — a still-growing technology that many IT pros have concerns about.
Five years ago, people had two to four virtual machines (VMs) per physical server, but nowadays it's more like six to eight, said Jean Bozman, an IDC research vice president. And 2011 is the first year when more VMs will be deployed than physical servers, said Michelle Bailey, also an IDC research vice president.
High availability (HA) is one of the top concerns among IDC clients because today's admins have more VMs, and more are virtualizing mission-critical workloads, Bozman said.
With these increases, it's no wonder people are concerned about HA. But for the best uptime, you need the best management tools, and many admins are still trying to manage VMs like they managed physical servers.
Things will really pay off for whichever vendor gets management right first, Bozman said. Many users feel even VMware hasn't gotten virtualization management right yet.
What VMware has done is partner with other companies in an effort to improve HA services. Symantec's ApplicationHA, for example, coordinates with VMware HA and can move individual applications to ensure their continuous uptime (whereas VMware HA moves entire VMs).
Cloud concerns
Security is another major concern for IDC survey respondents, especially when it comes to cloud computing — although, 32% of respondents in one study said cloud's benefits outweigh its security risks.
Still, it seems not everyone is ready to fully trust the cloud. Most cloud deployments today include only non-mission critical applications, Bailey said. Bozman downplayed these trust issues.
"People talk about cloud computing as if it's a different country, but it's really just a continuation of everything that came before it," she said.
Our columnist Mark Vaughn has warned against putting the cloud cart before the virtualization horse. That's something to keep in mind as IT pros continue to work out HA, management issues and other virtualization kinks.
---
March 17, 2011 12:23 PM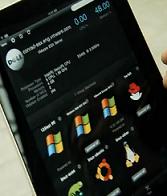 The long-awaited VMware vCenter iPad client should soon be available in the App Store.
Macworld reports that VMware has submitted the vCenter iPad client to Apple and is just waiting for approval. The app is a stripped-down, custom-built version of vCenter that "will have features IT staff are most likely to use while on the road," Macworld says.
VMware last talked about the vCenter iPad client at October's VMworld Europe and said it would be out by the end of 2010, but that obviously didn't happen. For more details on the VMware vCenter iPad client, check out this video from that conference:
The VMware vCenter iPad client will be the company's second iPad app. Earlier this month, the company released its VMware View iPad client.
---
March 16, 2011 8:59 PM
At this month's New England VMware User Group meeting, an attendee told me about a conversation he'd had with an EMC higher-up. The topic turned to VMware, and the EMC executive said something like, "We thought it would be a good investment, but we had no idea it would turn into this!"
Back in 2003, when the acquisition happened, VMware was only four years old, and server virtualization was still a fringe technology. Just check out this CNET story on EMC's VMware acquisition: It describes VMware as "a start-up that sells software to make servers more flexible" and doesn't even mention the word "virtualization" until the fifth paragraph.
Now virtualization is one of the hottest IT markets, and VMware is its leader, with nearly $3 billion in annual revenue and a yearly conference that drew 14,000 people. So why would EMC want to get rid of VMware? Or why would VMware want to get rid of its core virtualization business?
That's what two observers have suggested in recent blog posts.
---
March 15, 2011 2:14 PM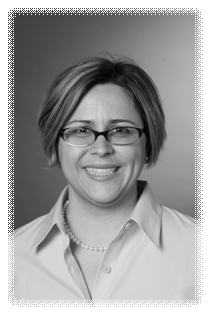 Wendy Perilli, VMware's former director of cloud computing product marketing, has joined Abiquo.
The Redwood City, Calif.-based cloud management startup announced the hire today. Perilli joined VMware in 2006, when the company acquired Akimbi Systems, where she was also a director of product marketing. In a press release, Abiquo said Perilli had "key responsibility" for moving VMware into the cloud market and developing Project Redwood, which eventually became vCloud Director.
(Perilli left VMware in December 2009 — eight months before the company released vCloud Director. She was most recently senior vice president of corporate marketing for OpTier.)
Abiquo, which pulled in a new round of venture capital money late last year, also announced the hiring of Azmir Mohamed, a senior director of product management at VMware, who oversaw VMware Server and VMware Data Recovery.
---