---
March 4, 2011 7:33 PM
Posted by:
Colin Steele

Colin Steele
,
Virtualization management
,
VMUG
,
VMware
VMware's approach to management is still a problem for users.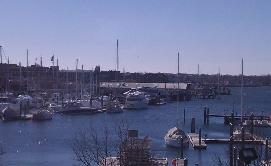 Several attendees at yesterday's New England VMware User Group meeting in Newport, R.I. said the company has too many management products that cost too much money, and they can't afford to buy them all. That may change with the upcoming release of vCenter Operations, which will consolidate several monitoring and management tools into one suite.
But even then, users are worried about a tiered pricing and feature structure that could make it cost-prohibitive for them to take advantage of vCenter Operations' advanced capabilities.