---
May 5, 2011 10:56 AM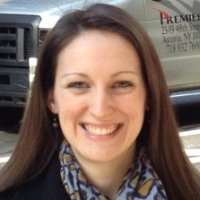 Profile: Alyssa Provazza
BOSTON — By nature, virtual machines (VMs) are movers and shakers. The tools in Red Hat Enterprise Linux (RHEL) 6 perform the essential tasks of virtual-to-virtual (V2V) conversions, physical-to-virtual (P2V) conversions and live migrations, but they still have room for improvement.
Matthew Booth, a Red Hat senior software engineer, revealed a few expected improvements at the Red Hat Summit this week. RHEL's P2V conversion tool, virt-p2v, is still fairly new, so the company is working on faster conversion times and improved fixed-storage transfer options, Booth said.
If your organization is just starting to virtualize, P2V conversion is a critical first step. Slow conversions can complicate virtualization implementations, so RHEL 6 needs to step up its game in this area.
May 4, 2011 7:55 PM
BOSTON — Red Hat Enterprise Virtualization (RHEV) has about 500 customers worldwide, and more than half are existing VMware users.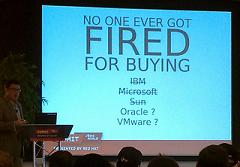 That's the word from Red Hat product marketing manager Chuck Dubuque, who talked about the company's customer base during a RHEV overview session this afternoon at the Red Hat Summit.
"We also have customers who have a lot of VMware," he said. "That's actually the majority of our customers right now."
These VMware users are looking for more affordable alternatives to virtualize more of their infrastructure, he said.
"One of the major issues comes down to cost," he added. "VMware is a fairly expensive product, and there are lots of applications in my environment that I'd like to virtualize that I can't at $3,000 a socket."
About two-thirds of RHEV users are existing Red Hat customers (either Red Hat Enterprise Linux or JBoss), Dubuque said. And in addition to the 500 customers, there are another "couple hundred" active proof-of-concept deployments, he said.
Dubuque also previewed RHEV 3, which will come out by the end of the year.
---
May 4, 2011 7:35 PM
BOSTON — New details have emerged regarding Red Hat Enterprise Virtualization (RHEV) 3.
Chuck Dubuque, a Red Hat product marketing manager, shared the details during a RHEV overview session here at the Red Hat Summit. He said a RHEV 3 beta will come out later this summer, and the final version will be out by the end of 2011.
RHEV 3 will support the following density numbers:
4,096 cores per CPU
64 TB of RAM per host
Up to 32 vCPUs per guest (with support for 64 vCPUs in the works)
1 TB RAM per guest
200 hosts per cluster
In addition, RHEV 3 will no longer require Windows to run its management component. The release will not include storage live migration, but Dubuque said "we're working on that now" and it should be available in Red Hat Enterprise Linux 6.2 or 6.3, due sometime next year.
---
May 4, 2011 2:48 PM
BOSTON — Your choice of hypervisor is a vote for the future of IT. And to choose VMware is to vote against the promise of cloud computing.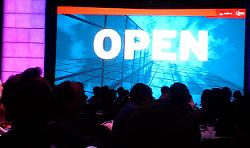 That's been the message from Red Hat executives here at the Red Hat Summit. During yesterday afternoon's keynote, CEO Jim Whitehurst said vendors that market full cloud solutions are trying to lock customers into their stacks, and they're just delivering the "same old stuff under new names." If IT chooses this model instead of the open source approach, he said, "we as an industry are deciding who is going to be the next Microsoft."
As I wrote last week, VMware is clearly aiming to be the next Microsoft, but at an open source conference, being called "the next Microsoft" is most definitely not a compliment.
---
April 29, 2011 6:25 PM
"Deep down, Maritz and his colleagues know the traditional operating system isn't going anywhere anytime soon."
I wrote that sentence last month, when I argued that VMware's iPad app actually strengthens IT's reliance on Windows, not diminishes it. Although CEO Paul Maritz and co. have been banging the "death of the traditional operating system" drum for years now, their vision of VMware as a Windows OS killer is still a pipe dream.
And honestly, if VMware execs wanted to compete head-on with Microsoft in the OS market, they could've gone and acquired Novell when they had the chance. The fact that they didn't is telling. They'd rather attack the traditional OS indirectly, through the applications market, and this strategy has really come together in the past few weeks.
---
April 25, 2011 12:13 PM
VMware has released PXE Manager for vCenter, a new tool that supports automatic PXE boot and patch management for ESXi hosts.
PXE Manager for vCenter also lets users automate ESXi host provisioning (both stateless and stateful), and it supports multiple vCenter instances. In addition, users can deploy directly from PXE Manager for vCenter to both vCloud Director and Cisco's Unified Computing System.
PXE Manager for vCenter is the latest VMware Labs fling, a free, unsupported product with experimental features that VMware may or may not add to future releases. Supported server operating systems include Windows Server 2003 R2, Windows Server 2008 and Windows Server 2008 R2. On the agent side, PXE Manager for vCenter supports those Windows versions as well as Red Hat Enterprise Linux 5.3 and higher, Novell SUSE Linux Enterprise 11, CentOS 5.3 and higher and openSUSE 11.
---
April 20, 2011 7:43 PM
The trend toward more memory-packed VMs is now affecting hardware.
The amount of RAM installed on new servers is going through the roof, according to the preliminary results of SearchDataCenter.com's "Data Center Decisions 2011 Purchasing Intentions Survey." This year, 42% of respondents said their typical new server will have at least 64 GB of RAM — up from just 21% in 2010. And the percentage of respondents who said they'll use servers with at least 128 GB also doubled, from 11% to 22%.
This data jibes with our own "Virtualization Decisions 2010 Purchasing Intentions Survey." Those results showed that admins most commonly assigned 1.5-2 GB of memory to VMs in 2010 — up from a range of 500 MB to 1 GB in 2009. In addition, 42% of respondents said they assigned more than 2 GB of memory. (We'll conduct the 2011 version of our survey later this quarter.)
---
April 19, 2011 11:51 PM

Profile: Beth Pariseau
Five mega transactions worth $10 million or more each powered VMware revenue for its first quarter, the company said Tuesday night.
Wall Street analysts closely questioned VMware CEO Paul Maritz and CFO Mark Peek about whether strong Q1 revenues resulted from "spillover" from deferred deals in the fourth quarter, as well as whether there was any common denominator to the large deals. The answer to both these questions was 'no'. 
Peek credited the big deals to customers increasingly virtualizing more mission-critical applications. "Virtualization is mainstream in data centers," he said.
---
April 15, 2011 6:20 PM
Virtualization has always posed management problems for IT departments. And as more IT shops deploy multiple hypervisors, the problems are getting worse.
In companies that deploy both VMware vSphere and Microsoft Hyper-V, 71% have difficulties managing both hypervisors from a single console, according to a recent Veeam Software survey. Also, 68% of the 253 CIOs who responded said it's becoming more important to be able to manage both hypervisors from a single interface.
This was a vendor-driven survey, and Veeam has recently touted the importance of multiple-hypervisor management. But it's no secret that there's a gap between what users want and what virtualization management tools deliver — especially those tools from platform vendors and systems management providers.
---
April 14, 2011 12:02 PM
VMware Fusion 4 is now in private beta.
Some VMware users received Fusion 4 beta invitations this week, and screenshots are already online. There's no official word if the VMware Fusion 4 beta will be available to the general public at a later date, or when the final release will come down. But the site Fusion4Upgrade.com speculates the final release will coincide with Apple's release of the Mac OS X Lion operating system this summer.
If you didn't get invited to the VMware Fusion 4 beta, you can prepare for the public release by brushing up on your Windows-on-Mac skills with these VMware Fusion performance tips and advanced tips from expert Mike Nelson.
---