Jun 10 2009 8:54PM GMT
Posted by:
Jessica Scarpati

Security Wire Weekly
,
Web policy
,
Web-based attacks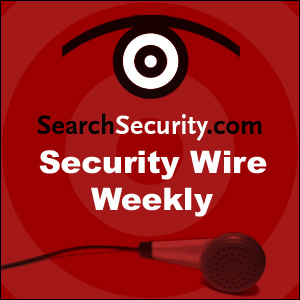 Security consultant Lenny Zeltser of Savvis Security Consulting Services explains the threats posed by employee use of social networking websites and what security pros can do to address them. Zeltser is a faculty member at the SANS Institute. Also, a brief overview of Microsoft Patch Tuesday.
Security Wire Weekly
[ 20:10 ]
Play Now
|
Play in Popup