Jul 9 2010 6:33PM GMT
Posted by:
Jessica Scarpati

Adobe Flash
,
Security Wire Weekly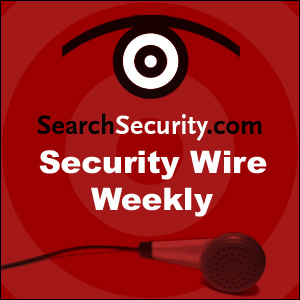 Felix "FX" Lindner, lead security researcher at Germany-based Recurity Labs, talks about a new Mozilla Firefox tool he developed that cleans SWF files making it difficult for attackers to target Flash vulnerabilities. Lindner plans to unveil the tool at Black Hat 2010 in Las Vegas. In this interview, he also talks about the difficulty of conducting security research under Germany's strict cybersecurity laws and his previous research on bar code scanner software vulnerabilities.
http://feeds.pheedo.com/techtarget/fHup
Security Wire Weekly
[ 24:12 ]
Play Now
|
Play in Popup