Sep 30 2011 4:00PM GMT
Posted by:
Ken Harthun
Tags: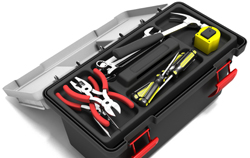 If your computer is not properly patched (according to all the best advice I have given you), you are at risk of infection. According to Sophos, "Even after 3 years, Conficker is the still the most common virus. Since 2008, it has exploited unprotected computers, weak passwords and USB storage devices."
The good news is that Sophos has released a Conficker Removal Tool that you can use to scan your system and remove the virus. I tested the tool and it's very simple – no complicated installation or configuration. Naturally, the tool didn't find Conficker on my system
If you suspect you have Conficker on your system, or you're not sure, but want to check, download the tool and remove Conficker now. They, get your system security patches up to date. Please. The virus will just keep spreading until everyone is patched.
Don't be a Conficker enabler…