---
December 30, 2014 6:20 PM
Applications
,
Data
,
location
,
Security
,
social media
,
Technology
As we close the year 2014, I was struck by a few thoughts - and I'll likely post another blog entry tomorrow before we ring in the new year. But for now, I was wondering about location-based services and personal security.
It occurred to me as I...
December 26, 2014 3:38 PM
Security
Last Friday (12/20/2014), Barack Obama confirmed that the White House believed that North Korea engaged in a cyberattack against Sony Pictures.
They caused a lot of damage, and we will respond. We will respond proportionally, and we'll respond in a place and time and manner...
---
December 24, 2014 6:13 PM
ATM
,
Banking industry
,
NCR
,
Security
I guess it's rather dark humor because it happens, but I find it funny how far these cyber-idiots will go to steal from an ATM. From Krebs on Security: "According to quarterly reports from the European ATM...
---
December 24, 2014 6:09 PM
Apple
,
Data
,
news
,
Security
,
Update
,
Windows
To hear Apple fanatics tell the story, the recent (and supposedly first ever) automatic security update marks the end of the company. Apple is doomed now that it has gone the way of MSFT and
---
December 16, 2014 10:06 PM
'Virus`
,
Ransomware
,
Security
,
Sophos

A new ransomware threat, which is...
---
December 16, 2014 7:58 PM
best practices
,
SANS
,
Security
,
Symantec
Symantec has released its Internet Security Threat Report for 2014. The report is based on an analysis of data from its Global Intelligence Network. You can obtain a copy of the report here:
---
December 15, 2014 5:15 PM
BADI
,
Microsoft Patch Tuesday
,
Security
,
Windows Updates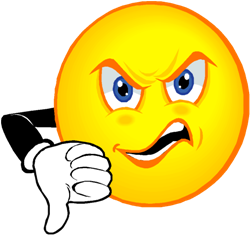 It acts like malware, and if...
---
December 15, 2014 5:05 PM
Access
,
Data
,
football
,
Security
,
Storage
It's nearly the end of the football season and I finally made it to an actual game instead of watching it on TV. The stadium was cold and rowdy fans were everywhere. Though I managed not to get beer spilled on me, I was surprised by how tight security has gotten at these...
---
December 9, 2014 6:42 PM
online privacy
,
Security
,
Surveillance
The Internet has become a surveillance state--probably the whole world, too, but more on that later. Like it or not, we're being tracked all the time. Google, Facebook, iPhones, iPads, and surveillance cameras are everywhere and every one of them tracks you in some way. There was a time, in the...
---
December 5, 2014 9:24 PM
Access
,
Compliance
,
Data
,
Data Center
,
Healthcare
,
id
,
provisioning
,
Security
As a security blog writer, my role is to explore the world and then share information, tips, tricks and advice that will help you keep yourself, your data, your company's data and the organization you work for safe. While I try to stay B2B in nature, today is going into the full realm of B2C, but...
---