---
June 30, 2014 3:22 PM
Security
I'm a fan of Gizmo's Freeware and have been for many years. They have maintained a list of free security-related programs or web applications for some time. It's called "


RSS Feed

Email a friend
June 26, 2014 4:14 PM
Security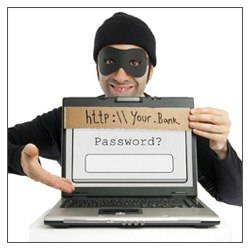 ---
June 5, 2014 8:32 PM
GPL
,
Open source code
,
Security
,
TrueCrypt
---
---
---
May 29, 2014 1:02 PM
Disk Encryption
,
Microsoft BitLocker encryption
,
Security
,
TrueCrypt
Because of the abrupt announcement at truecrypt.sourceforge.net, no one is completely sure yet whether or not the venerable staple of file and disk encryption is really finished for good. Here's the notice posted there:
0 Comments RSS Feed Email a friend
---
May 27, 2014 5:19 PM
data security breach
,
Ebay
,
Password
,
Security
I posted 5 days ago (5/22/14) about the eBay security breach. I STILL haven't received an email from them about it. This is absolutely unacceptable.
Apparently, some people have gotten emails, like
---
---
---
---