Nov 19 2012 9:52PM GMT
Posted by:
Ken Harthun
Tags:
After an incident the other day where a student attempted to break into our bookstore with a credit card, I decided I had better test my office (even though I have a sturdy combination lock on it). It took me about 5 seconds to open my locked door. So, we installed additional measures to prevent anyone from using credit cards, tools, or whatever to open my door. Here's the solution we used: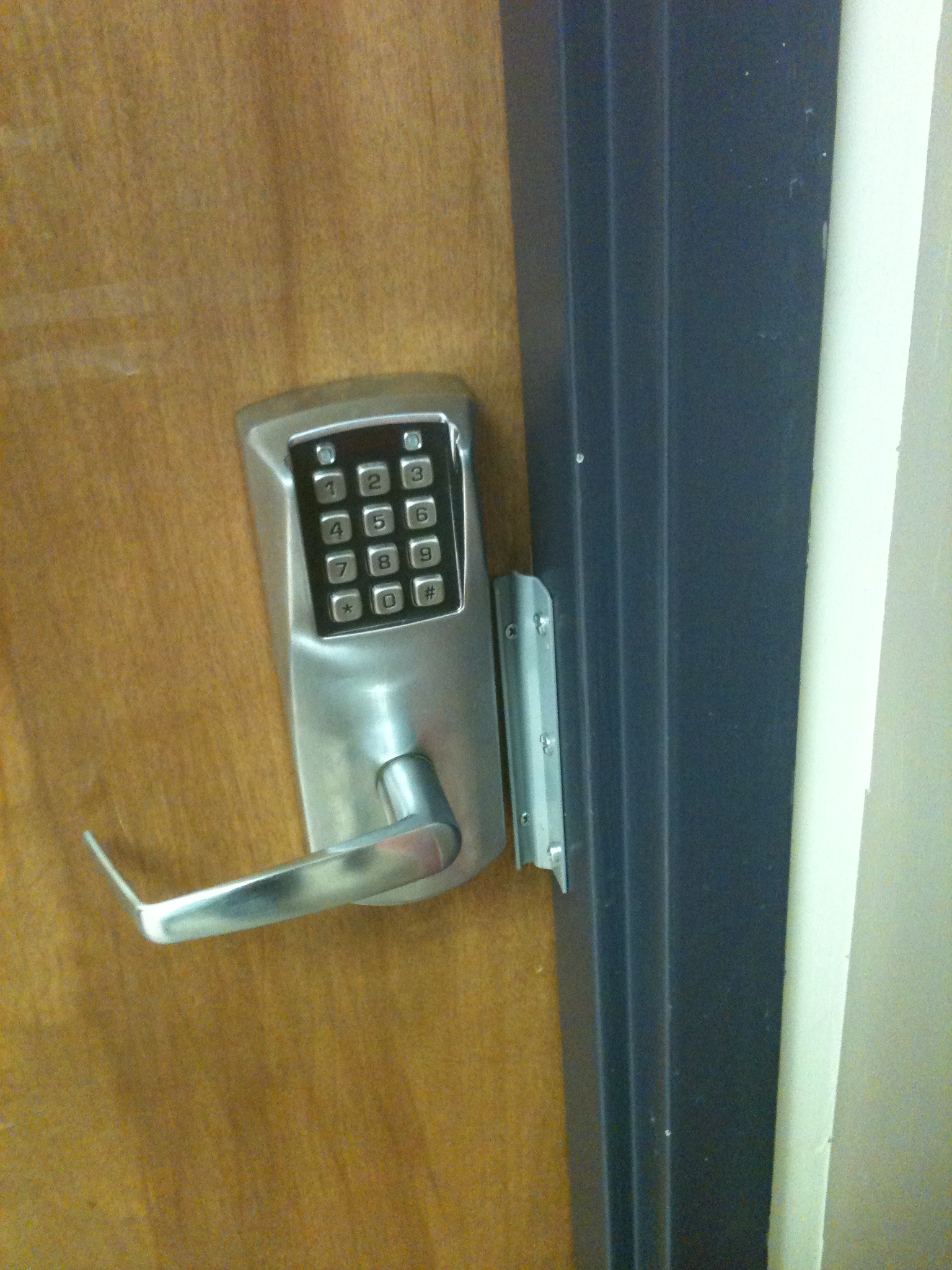 This prevents any card, tool, etc. from being slipped into the door. Any door latch guard will work. This one just happened to be available at the locksmith shop down the street.