---
July 11, 2010 11:30 PM
Back in 2010 February, I wrote about LastPass and touted its ease of use. I also talked about how easy it made the habit of using secure passwords:
Besides the convenience of having all of my site login information in one place I like the the way LastPass makes it easy for me to use secure passwords. Since all I have to remember is the master password to be able to log into LastPass, I don't have to fudge around with mnemonic systems and such to make easy-to-remember complex passwords; I simply use the program's built-in password generator to get strong, random password strings.
What I didn't realize (until today) was how insecure I really am. The LastPass Security Challenge securely analyzes the strength of your passwords, alerts you if you have any duplicate or weak passwords, and tells you how to make them more secure. Of course, being a security wonk who has written countless articles on the subject, I know how to make them more secure. The problem–I'm embarrassed to say–is that I haven't even taken my own advice.
For obvious reasons, I don't want to give away too much information; however, I'll hit the highlights:
Top strength rating for passwords is 100% – my average is 57.1% Yikes!
25 unique passwords are used on more than one site – a definite no-no.
204 sites are using duplicate passwords – some of these are OK, but poor practice.
48 of my passwords score below 50% strength rating.
Average password length is 8.3 characters – 10 characters would be better.
You can bet that I'm going to be hard at work fixing these issues and I'll take the challenge again and again until I'm satisfied with the score. I plan to address one issue at a time to see how it affects the score. As I complete each stage, I'll post the results here along with an explanation of what I did.
I also want to give a mention to Steve Gibson who does the Security Now! podcast with Leo LaPorte each week. Episode 256, "LastPass Security," delivers Steve's "long-awaited, in-depth review and evaluation of LastPass. Steve explains the nature of the need for high-security passwords, the problem that need creates, and the way the design of LastPass completely and in every way securely answers that need."
You have to be a LastPass user to take the security challenge, but if you are, give it a try and see if you can beat my score! https://lastpass.com/?securitychallenge=1.
Don't forget to leave your scored in the comments.
July 11, 2010 9:54 PM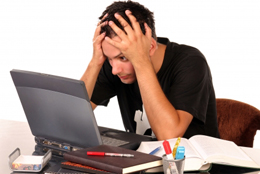 In Part 2 I gave you some real examples of common email scams and some analysis to help you recognize them. In this, the final installment, we'll explore Trojan horse emails, phishing scams, and the Nigerian 419 scam. I'll also leave you once again with the US-CERT tips on how to avoid the common scams.
The Trojan Horse
Just like that historical gift the Greeks gave to the citizens of Troy, the Trojan horse email is a masquerade. Regardless of whether it appears desirable or something requiring attention, it actually contains a dangerous payload. Here's a copy of a real email reported to snopes.com that contains Trojan-laden attachments, the usual means of spreading the malware:
From: Internal Revenue Service (fraud.dep@irs.gov)
Subject: Complaint Case Number 98473953 against Edward Walsh
Dear Edward Walsh,
You have received a complaint in regards to your business services .The complaint was filled By Mr. Kevin Ferguson on 05/29/2007/
Complaint Case Number: 875487596
Complaint made By Consumer Mr. Kevin Ferguson
Complaint registered against : – TildenPacific Property Trust
Date: 05/30/2007/
Instructions on how to resolve this complaint as well as a copy of the
original complaint are attached to this email.
Disputes involving consumer products and/or services may be arbitrated.
Unless they directly relate to the contract that is the basis of this
dispute, the following claims will be considered for arbitration only if
all parties agree in writing that the arbitrator may consider them:
Claims based on product liability;
Claims for personal injuries;
Claims that have been resolved by a previous court action, arbitration, or
written agreement between the parties.
The decision as to whether your dispute or any part of it can be
arbitrated rests solely with the IRS.
The IRS offers a binding arbitration service for disputes involving
marketplace transactions. Arbitration is a convenient, civilized way to
settle disputes quickly and fairly, without the costs associated with
other legal options.
© 2007 Council of IRS, Inc. All Rights Reserved.
Just so you know, the IRS does not initiate taxpayer communications through email and I'm sure other countries' revenue authorities don't either.
The Phishing Scam
Phishing scams are emails designed to obtain someone's private personal and financial information such as credit card accounts, bank account logins and passwords and other sensitive information. They are often disguised as being from the financial institution or credit card company itself, like this actual PayPal phishing scam:
Security Measures – Are You Traveling?
PayPal is committed to maintaining a safe environment for its community of buyers and sellers. To protect the security of your account, PayPal employs some of the most advanced security systems in the world and our anti-fraud teams regularly screen the PayPal system for unusual activity.
We recently noted one or more attempts to log in to your account from a foreign country. If you accessed your account while traveling, the attempt(s) may have been initiated by you.
Because the behavior was unusual for your account, we would like to take an extra step to ensure your security and you will now be taken through a series of identity verification pages.
IP Address       Time       Country
80.69.115.16  Oct 27, 2005 12:47:01 PDT Germany
80.69.115.16  Oct 29, 2005 18:37:55 PDT Germany
217.160.77.45 Nov 14, 2005 16:42:16 PDT United Kingdom
217.160.77.45 Nov 15, 2005 16:58:03 PDT United Kingdom
Click here to download PayPal security tool
Thank you for your prompt attention to this matter. Please understand that this is a security measure meant to help protect you and your account.
We apologize for any inconvenience.
If you choose to ignore our request, you leave us no choise but to temporaly suspend your account.
Thank you for using PayPal! The PayPal Team
Looks official, doesn't it? Well, if the person clicks the link, an executable, named 'PayPal-2.5.200-MSWin32-x86-2005.exe' is downloaded. That program is a Trojan Horse which modifies the DNS server of the local workstation and then deletes itself. All future requests for 'paypal.com' will be transparently redirected to a phishing website. Were the person will be asked to enter credit card information. Gotcha!
The Nigerian 419 Scam
The perpetrators of Advance Fee Fraud (AFF), known internationally as "4-1-9″ fraud after the section of the Nigerian penal code which addresses fraud schemes, are often very creative and innovative. They are also often quite gullible, if not downright stupid. If you want a good laugh, visit www.419eater.com and see what the scambaiters are up to. The email exchanges posted there are absolutely hilarious at times. A WARNING, though: 419 scammers are not nice people, they are thieves, liars, and generally very nasty, therefore you can expect some small use of adult language and themes on that website.
The dead giveaway that you have received one of these scam emails is an offer by the sender to transfer millions of dollars to you for whatever reason they invent in their particular version of the scam. Here's an actual letter:
Subject: HELP ME TO SPREAD GOODNESS
My beloved,
It is my pleasure to contact you for a business venture which I intend to establish in your country.Though I have not met with you before but I believe, one has to risk confiding in someone to succeed sometimes in life.
There is this amount of FIFTEEN Million US Dollars which my Father deposited with a security company which he wanted to used for his political ambition in our Country before he was kidnapped and killed by unknown gun men. Hence my father and mother is dead, I do not have any other hope rather than this funds which is why I contacted you.
Now I have decided to invest these money in your country or any where safe enough outside Africa for security and political reasons. I only give all praises to God who made every thing to be like this, my father is gone, I can count you as my father if you wish to be a Daddy to me. [Pass the sickbag]
Hence this investment shall be made in your company upon your withdrawal of the consignment, I do not have money to work on this and will commit suicide and die [And die? Suicide just isn't good enough these days] if I cannot secure my late father's treasure which he got for his family.
I want you to help us claim and receive the consignment which will be sent to you through diplomatic means to your address to avoid any traces of the funds and to enable you plan for the investment in your Country.
I will like to invest part of the money into these three investment in your Country but, if there is any other business that is better than my suggestion, I will be very glad to follow your advice.
1). Real estate
2). The transport industry
3). Five star hotel
If you can be of an assistance to me, I will be pleased to offer to you 20% Of the total fund while the balance will be invested by you. I need your understanding and honesty to this project, I assure you to always be your brother.
I await your soonest response.
Respectfully yours,
Miss Jani Adams
I hope you are now better equipped to spot email scams on your own and know how to handle them (DELETE!). Nevertheless let me refresh your memory on those tips from US-CERT:
Filter spam
Don't trust unsolicited email
Treat email attachments with caution
Don't click links in email messages
Install antivirus software and keep it up to date
Install a personal firewall and keep it up to date
Configure your email client for security
---
July 7, 2010 12:42 AM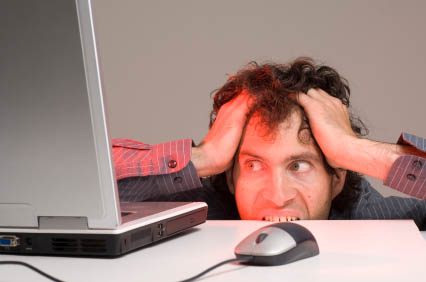 In Part 1, I presented the FTC's list of the 12 most common email scams and a few of their tips for protecting yourself. In this issue, we'll explore email scams in more detail and repeat the tips for how to avoid them.
As we learned, email scams continue because they are profitable. Savvy scammers can send out millions of emails per day and even if just a small percentage of people are duped, the numbers can be huge. Obviously, you don't want to be a victim, but some of those emails can be very convincing; how can you recognize a scam? As always, "if it sounds too good to be true, it probably is". Let's look at some actual examples, many of which are being caught by my email spam filters.
Business Opportunity Scams
Most of these scams promise a lot of income for a small investment of time and money. Here's one I get almost every day:
Subject: ***Automated Money Making System – set up it ONCE – forget about it and make money EVERY day***
From: "Giedrius"
Date: Mon, 1 Jun 2009 15:17:36 +0300
To: <xxx@xxxx>
Dear Internet Friend,
Find out the completely automated twitter growth & money making system for people that want to set up a system ONCE, forget about it, and have it grow and make money EVERY day!
http://twitter.8.sritis.lt
Sounds tempting, doesn't it? Just set up your Twitter account to do this and get rich – Not! A couple of things stand out: 1). I don't know anybody by the name of "Giedrius" and 2). I've never done business in Lithuania (.lt). My spam filter caught this, but not everyone is as lucky.
Work At Home Schemes
E-mail messages offer the chance to earn money in the comfort of your own home.
Here's one:
Subject: 400 tested "Work at Home" websites
From: "WEB Review Agency"
Date: Sun, 31 May 2009 20:10:19 -0400
To: <xxx@xxxx>
——————————————–
See instructions above to stop receiving announcements from this advertiser.
This announcement is sent via your permission from a partner site.
To stop further announcements: http://racerring.com/dbm83/httpd/forms/ddce3cau.php?101253&16219614
Or Write:
Pacific Valley West, LLC
375 N. Stephanie St., Suite 1411
Henderson, NV 89014
That's a real street address, but no "partner sites" I belong to have permission to send me anything unsolicited. Completely bogus.
Easy Money
These are similar to Business Opportunities scams which often tout the ease of getting into the business. Offers such as "Learn how to make $4,000 in one day," or "Make unlimited profits exchanging money on world currency markets," appeal to the desire to "Get-Rich-Quick." Here's an excerpt from one I get all the time: "Your blueprint to $48,000 a month passive income!" If it's so easy, why aren't we all millionaires? And why are they selling the information instead of working the plan themselves?
Investment Opportunities
These scams may tout outrageously high rates of return with no risk: "Get a Forex Robot that is capable of doubling your money every month!" This implies that all you have to do is use the robot and double your money. Often, there's wording to suggest the promoters have high-level financial connections; that they're privy to inside information; or that they guarantee the investment.
Get Something Free
The lure of valuable, free items — like computers or long distance phone cards — gets consumers to pay membership fees to sign up. After they pay the fee, consumers learn that they don't qualify for the "free" gift until they recruit other "members." It's really a pyramid scheme in disguise. Here's one, and what do you know, it's our old friends Pacific Valley West from the work at home scam above:
Subject: Receive a Free DELL Laptop Computer
From: "Confirmation Number – DLL6752″
Date: Mon, 01 Jun 2009 11:44:22 -0400
To: xxx@xxxxx
Confirmation Number – DLL6752
Recieve a Free DELL Laptop Computer: http://outerinside.com/dbm83/l.php?409827&16219614
——————————————
To Stop Recieving Announcements About This Offer:
http://outerinside.com/dbm83/l.php?409828&16219614
Take An Offer
1700 7th Ave.Suite 116 #363
Seattle WA 98101
——————————————–
See instructions above to stop receiving announcements from this advertiser.
This announcement is sent via your permission from a partner site.
To stop further announcements: http://outerinside.com/dbm83/httpd/forms/c26cbb9u.php?101772&16219614
Or Write:
Pacific Valley West, LLC
375 N. Stephanie St., Suite 1411
Henderson, NV 89014
Someone close to me once didn't believe me when I told them this is a scam, so I locked down my PC and browser, set up a Mailinator email address and proceeded to "sign up" for my "free" Dell laptop. It wasn't long before my friend realized that by completing all the "offers" I was required to complete to "qualify" for the laptop, I could buy one outright.
Health & Diet Scams
These offer "scientific breakthroughs", "miraculous cures", "exclusive products", "secret formulas", and "ancient ingredients". The one below (the embedded image containing the actual claims has been stripped) claims that this "Power Colon Cleanse" formula will get rid of extra pounds and inches. More than likely, you'll simply be flushing your money down the toilet (literally).
Subject: Lose the Waste, Lose the Weight?
From: Cleanse Your Body (CleanseYourBody@beneaththehorizonoasis.com)
Sent: Tue 6/02/09 12:44 PM
To: xxxxx@hotmail.com
<.jpg image removed>
These examples should give you a good idea of what an email scam looks like. In Part 3, we'll take a look at Trojan horse emails, phishing scams, and the Nigerian 419 scam.
Now, let's repeat those tips from US-CERT:
Filter spam
Don't trust unsolicited email
Treat email attachments with caution
Don't click links in email messages
Install antivirus software and keep it up to date
Install a personal firewall and keep it up to date
Configure your email client for security
See you next time!
---
July 4, 2010 12:13 AM

You just never know what you're going to run into in this security business. Sometimes, what looks like a security issue isn't one at all. Here's one that had us baffled for a couple of days.
A small manufacturing firm specializing in small jet engines & parts (I'd love to have one of their 450 hp turbines in my car!) called to say that their network was "going up and down." The owner was frantic and believed he had been hacked. The problem seemed to occur in the same time window every afternoon. When I and another engineers went out the next morning (thinking we would scan and clean any malware before the attackers accessed the system), the network was fine; all of the servers and PCs were up and responding. Malware scans found nothing–no viruses, trojans, rootkits or spambots. I told the owner that I believed he was clean and his network secure.
He didn't believe me. He made me stay until the problem surfaced.
Sure enough, later that day, the gremlins appeared. Every XP machine would either get "Network Cable Unplugged" or "This connection has limited connectivity" messages. Same thing on the servers. A minute or so later, they'd re-establish connection and be fine for a few minutes only to repeat the same sequence over and over again. We watched this for an hour or so.
We figured it had to be a problem with the 3Com switch, so we put in a known-good spare and left it. Didn't work. Same thing kept happening. It didn't make sense that anything else could be responsible, except maybe for new manufacturing machines that were recently installed in the shop. Power surges from that equipment could be causing problems. So, we checked the line monitors and there were no obvious problems. We were off to the races.
I went into the system event logs on the servers and found hundreds of warnings and information entries that went "link down"/"link up," many of them in the overnight hours. This being an industrial area, I began to consider dirty power and brownouts on the power grid as the source of the problem.
But they had a battery backup unit in place, so that should handle brownouts and filter any noise on the AC current. On a hunch, I went up and pulled the plug on the UPS just to make sure it was doing its job.
The network went down. Problem solved. Turned out to be a faulty UPS that wasn't reporting itself as faulty.
Problem solved. Owner relieved. Network is still secure.
---
June 30, 2010 8:40 PM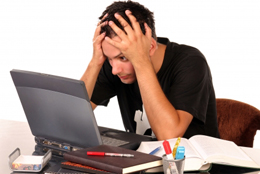 I've written on this subject several times, but the message bears repeating. Email is the main source of all virus and Trojan horse infections on the Internet. This was true in 1996 when email was not nearly as widespread as it is today and it's still true in 2010. While email provides us a convenient and powerful communications tool, it also provides cyber-criminals with an easy means for luring potential victims. The scams these criminals attempt run the gamut of old-fashioned bait-and-switch operations to phishing schemes using a combination of email and bogus web sites to trick victims into divulging sensitive information. To protect yourself from these scams, you must understand what they are, what they look like, how they work, and what you can do to avoid them.
Email Scams are Profitable
UCE–Unsolicited Commercial Email, or "spam"–is the starting point for many email scams. Before email came along a scammer had to contact each potential victim individually by mail, fax, telephone, or direct personal contact. These methods would often require a significant investment in time and money. To improve the chances of contacting susceptible victims, the scammer might have had to do advance research on the "marks" he or she targeted.
Email has changed the game for scammers. The convenience and anonymity of email, along with the capability it provides for easily contacting thousands of people at once, enables scammers to work in volume. The economics of scale work in the criminals' favor. In short, it's cheap to scam people and it doesn't take much to make a profit at it. Scammers only need to fool a small percentage of the millions of people they email for their ruse to pay off. Think about it: If you send out a million emails (most of the time, scammers send out many more than this) and one in 10,000 persons is duped, you'll get 100 responses. If your scam nets $50 for each of those, that's a cool $5,000. Not bad for a few minutes' work.
Examples of Email Scams
The FTC has a list of the 12 most common email scams posted on their site (http://www.ftc.gov/opa/1998/07/dozen.shtm). Among those listed are these:
Business Opportunity Scams
Making Money By Sending Bulk E-Mailings
Chain Letters
Work-At-Home Schemes
Health And Diet Scams
Easy Money
Get Something Free
Investment Opportunities
Anyone who has an unsecured email account has seen one or more of these at one time or another. I used to get one every day from "Oprah Winfrey"–"Lose 20 pounds in 20 minutes [exaggeration] with Amazing Acai berries in your beer! [more exaggeration]." Most people don't fall for them, but most scammers are much more subtle.
Next time, we'll explore email scams, Trojan horse emails, phishing, and more in much greater detail. For now, US-CERT recommends that everyone:
Filter spam
Don't trust unsolicited email
Treat email attachments with caution
Don't click links in email messages
Install antivirus software and keep it up to date
Install a personal firewall and keep it up to date
Configure your email client for security
---
June 30, 2010 8:27 PM
Over the years, I've accumulated hundreds of tools and utilities that I use to help others–and myself–stay secure on the Web. In fact, I've compiled these into my Geek Toolkit which I've made available to everyone on my website. Several of these tools stand out as evergreen utilities in the ever-changing security landscape. Here are my top five (no particular order):
AxCrypt–I've written about this one before. Easy and elegant encryption software: Software for Secure Computing: Easy Email & File Security with AxCrypt.
TrueCrypt–Without question, the best Open Source full-drive encryption software going: http://www.truecrypt.org.
Password Meter–Tests passwords with the most complete set of rules I've found. When this says they're Very Strong, they are. Here's my implementation of the Open Source script: http://askthegeek.us/pwd_meter/index.htm.
RootkitRevealer–Sysinternals has always been at the top of my list for great tools. RootkitRevealer is an advanced rootkit detection utility that detects the presence of a user-mode or kernel-mode rootkit. Get it from http://www.sysinternals.com.
Malwarebytes Anti-Malware–Malwarebytes' Anti-Malware can detect and remove malware that even the most well known anti-virus and anti-malware applications fail to detect. I've used it for several years as my preferred companion to SpyBot S & D. http://www.malwarebytes.org.
What are your top tools?
---
June 27, 2010 9:19 PM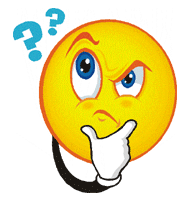 How long have you been in the security business? Less than a year? Five years? Ten Years? Regardless of your time in service, chances are you've seen a number of number of issues that show up on a regular–if not predictable–basis. Here is my top five list.
5. Unpatched OS & Software–For whatever reason, the user has disabled software updates or simply ignores the notifications. Their most recent infection (which they have more frequently) is the result of an exploit of a vulnerability that has long since been patched. Believe it or not, there are still some XP systems out there on SP1.
4. Poor E-mail Security Practices–Some people will simply click on any link anyone sends them. They fall for anything. Send them a "Thank you for your order!" message with bogus links and they'll happily open it and click the links to find out what they ordered (knowing they didn't order anything).
3. Bad Search & Surfing Habits–It's no secret that some people are looking for things that appeal to the prurient interest; furthermore, there  is plenty of content that caters to the more base human emotions. The scammers and cybercriminals know this and exploit it with impunity. Many of these sites have been compromised and will infect a system immediately when visited.
2. No Firewall–It's surprising the number of systems I find with no firewall enabled (See #5) that are plugged directly into their ISPs connection. Granted, a lot of ISPs now use NAT on their routers which delivers a modicum of protection; however, with inexpensive routers available everywhere, there's no excuse not to have your own NAT router installed under your complete control.
1. Weak/No/Visible Passwords–I've been able to guess users' passwords about 50% of the time knowing some basic information about them. The other 50% of the time, I've just looked on the bottom of their keyboard for a sticky note with their password written down.
No matter how much I write, no matter how much I admonish users to choose secure passwords, they just keep doing the same stupid things over and over again. How hard it is to make your password secure by just changing a few characters? Instead of "josh1995," why not "J0sHl9(5?" That rates as "Very Strong" on the Ask the Geek Password Meter.
What are your issues?
---
June 27, 2010 2:59 AM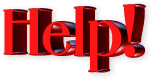 This was first revealed on June 10, 2010 in Microsoft Security Advisory (2219475). It was updated on June 15th.
Microsoft is investigating new public reports of a possible vulnerability in the Windows Help and Support Center function that is delivered with supported editions of Windows XP and Windows Server 2003. This vulnerability could allow remote code execution if a user views a specially crafted Web page using a Web browser or clicks a specially crafted link in an e-mail message. Microsoft is aware that proof-of-concept exploit code has been published for the vulnerability. Microsoft is also aware of limited, targeted active attacks that use this exploit code.
This problem is related to the HCP protocol. It's still not patched, but here is a workaround for it:
Unregistering the HCP Protocol prevents this issue from being exploited on affected systems.

Using the Interactive Method

1. Click Start, click Run, type Regedit in the Open box, and then click OK

2. Locate and then click the following registry key: HKEY_CLASSES_ROOT\HCP

3. Click the File menu and select Export

4.In the Export Registry File dialog box, enter HCP_Procotol_Backup.reg and click Save. Note This will create a backup of this registry key in the My Documents folder by default.

5. Press the Delete key on the keyboard to delete the registry key. When prompted to delete the registry key via the Confirm Key Delete dialog box, click Yes.
We hope Microsoft will issue a patch shortly.
---
June 26, 2010 3:30 PM
Nothing new about these phishing scams, but it seems they've gotten more frequent. I've gotten my share of them before, but now two in as many days. Here's the first one purportedly about my amazon.com order that I never placed.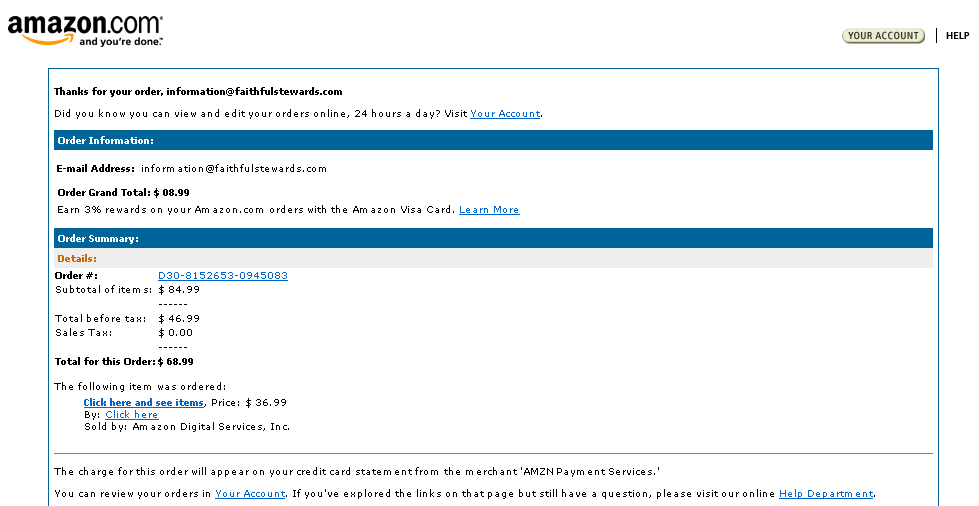 Several things are obviously wrong with this message; the scammers are either stupid or this is a randomly-generated message.
First off, the email is not addressed to my email address. Next, all the links point to the same .kr site. Finally, none of the numbers are consistent; for example, Subtotal of items $84.99, Total before tax $46.99, Total for this Order $68.99, The following item was ordered $36.99. Huh?
Here's the other one I got the next day, purportedly from Buy.com for a laptop purchase.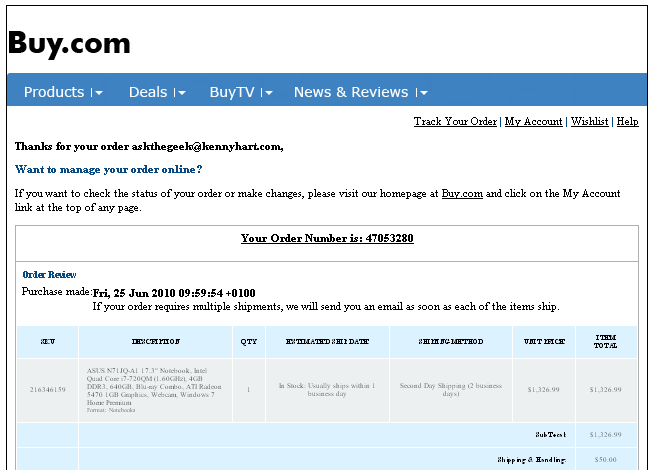 This one is actually more accurate; at least, it came to the right email address. I didn't order anything, of course. Again, all the links point to the same place; when I tested the link, I got this message from OpenDNS: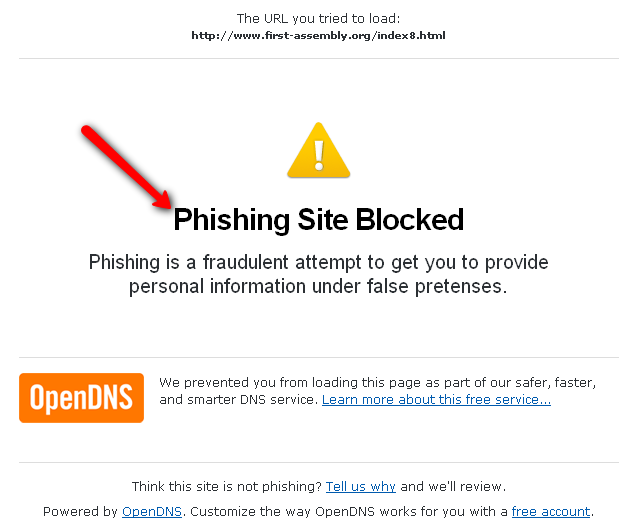 They just never give up.
By the way, if you're not using OpenDNS by now, you should be. I'll tell you why in an upcoming post.
---
June 25, 2010 1:01 AM
For many years, Locksmith Professionals have utilized several methods and tools to bypass pin and tumbler locks for legal purposes. One such technique is called "bumping." Lock bumping, also referred to as key bumping is an attack technique using specially cut keys that can defeat conventional pin and tumbler locks. There's nothing new about this but the Internet, in part, has popularized the subject. In fact, according to a Wikipedia entry, "a US patent first appears in 1928 by H.R. Simpson called a 'rapping' or bump-key. Then, in the 1970s, locksmiths in Denmark shared a technique for knocking on a lock cylinder while applying slight pressure to the back of the lock plug. When the pins would jump inside of the cylinder, the plug would be able to slide out freely, thus enabling the locksmith to disassemble the lock quickly."
Search "lock bumping" on the Internet, and you'll find plenty of how-to videos to tell you how to do it. Here's one that's particularly informative and has some good graphics (just ignore the misspelling of "shear line"): http://youtu.be/7xkkS2p7SuQ
These days, several manufacturers make bump resistant and bump proof locks, but if you have an older lock, you're vulnerable. Consider changing over to newer technology. Why? According to statistics provided by the National Crime Prevention Council (NCPC) and the Department of Justice, nearly 2/3 of all break-ins occur with no sign of forced entry. How many of these break-ins can be attributed to lock bumping is uncertain, but it's a good bet that at least some of them are.
---