---
September 17, 2010 8:15 PM
There are those of us who haven't used Adobe's Acrobat Reader in years, choosing alternatives like the free FoxIt Reader, or Open Source Xpdf instead. My reason at first was simply that Acroreader is bloatware, took forever to load and used up too much memory; these days, my reason includes the terribly insecure software Adobe insists on releasing. Unfortunately, it's hard to get away from Flash on the web, but there is an alternative player/plugin that I'll talk about in a moment. And here we go with business as usual:
Security Advisory for Flash Player

Release date: September 13, 2010
Vulnerability identifier: APSA10-03
CVE number: CVE-2010-2884
Platform: All

Summary

A critical vulnerability exists in Adobe Flash Player 10.1.82.76 and earlier versions for Windows, Macintosh, Linux, Solaris, and Adobe Flash Player 10.1.92.10 for Android. This vulnerability also affects Adobe Reader 9.3.4 for Windows, Macintosh and UNIX, and Adobe Acrobat 9.3.4 and earlier versions for Windows and Macintosh. This vulnerability (CVE-2010-2884) could cause a crash and potentially allow an attacker to take control of the affected system. There are reports that this vulnerability is being actively exploited in the wild against Adobe Flash Player on Windows. Adobe is not aware of any attacks exploiting this vulnerability against Adobe Reader or Acrobat to date.
We'll have to wait until the week of September 27, 2010 for the Flash patch, and the week of October 4, 2010 for the Reader/Acrobat patches.
What can you do? Unless you absolutely have to have Reader/Acrobat for some reason, switch to an alternative such as one of those I mentioned above. FoxIt Reader integrates nicely with Firefox. There's another FF add-on that's an alternative to Adobe: gPDF is a handy tool to view PDF, DOC, DOCX and PPT files online, using Google's Docs Viewer.
Next, disable Shockwave Flash plugin. Download and install Swiff Player (current version 1.7), a Free stand-alone player that enables web designers and Flash users to easily play Flash movies. When you install it, it also becomes the default player for .swf files on the web. Sweet, eh? Swiff Player is very fast, too. This won't eliminate Flash (Swiff Player requires it), so I'm not sure exactly what is gained, but it's an extra layer for hackers to penetrate, so it just might break a Flash exploit by introducing a misdirection.
Anyone have any thoughts on this?
September 17, 2010 1:24 AM
If you're not familiar with this great company, you need to be. I've written about them here on several occasions. It seems to me that in this highly competitive security industry, these people just seem to want to do it right. They have great products and they're attentive to their clients and potential clients. No, I didn't get paid to say that.
The latest news from Panda Security is their announcement of the the results of their First Annual Social Media Risk Index for SMBs, a study which surveyed 315 US businesses with up to 1,000 employees.
Highlights from the study include:
33% of SMBs have been infected by malware propagated via social networks
23% of SMBs cited employee privacy violations on popular social media sites
35% of SMBs infected by malware from social networks have suffered financial loss
Facebook takes top spot for social networking-related malware infections, followed by YouTube and Twitter
57% of SMBs currently have a social media governance policy in place, with 81 percent of these companies employing personnel to actively enforce those policies
In addition, thirty-five percent of survey respondents that were infected by malware from social networking sites suffered a financial loss, with more than a third of those companies reporting losses in excess of $5,000.
"Social media is now ubiquitous among SMBs because of its many obvious business benefits, yet these tools don't come without serious risks," said Sean-Paul Correll, threat researcher at Panda Security. "In Panda's first annual Social Media Risk Index, we set out to uncover the top SMB concerns about social media and draw a correlation to actual incidence of malware infection, privacy violations and hard financial losses. While a relatively high number of SMBs have been infected by malware from social sites, we were pleased to see that the majority of companies already have formal governance and education programs in place. These types of policies combined with up to date network security solutions are required to minimize risk and ultimately prevent loss."
Is it any surprise that Facebook was cited as the top culprit for companies that experienced malware infection (71.6 percent) and privacy violations (73.2 percent)? I know that Facebook has taken some major steps to fix various privacy issues, but, hey, you still have to be very careful on there. YouTube took the second spot for malware infection (41.2 percent), while Twitter contributed to a significant amount of privacy violations (51 percent).
For companies suffering financial losses from employee privacy violations, Facebook was again cited as the most common social media site where these losses occurred (62 percent), followed by Twitter (38 percent), YouTube (24 percent) and LinkedIn (11 percent).
---
September 14, 2010 4:24 PM
My friend, Steve Lorenzo over at http://tipsandtricks.im just compiled a report Top 500 Most Common Passwords Used Online and he's giving it away for the asking. The subject has certainly been around for awhile, but every now and again it's a good idea to revisit it.
In the 33-page report, Steve covers a lot of ground starting with phishing attacks on MySpace from a few years back and the most recent phishing attempts on Skype (which I also wrote about last month: Skype Phishing Attempts and Account Hacking – Part 1, and Skype Phishing Attempts and Account Hacking – Part 2).
If you are using any of the passwords on the lists presented in the report, you should change them immediately and then make sure that you don't use the same username and password combination more than once on any site that matters. I confess that I have the same username/password combination on a few sites, but they are nothing important and I don't use those combinations anywhere else. So, if a cracker manages to get one of those, he'll waste time trying to make it work on my email accounts, back accounts, etc.
Further recommendations from the report:
Never use the same username / password combination twice
Always use the strongest possible passwords we may come with
Not dictionary words
Not our pet's name
Or our Mother-in-Law's
Neither the latest basketball or rock star's name
Nor the latest trends in gaming
Finally, not even the coolest 4 letter word you just learned…
Again, this is a great reason to use a password manager to generate and store secure passwords. Steve likes RoboForm; as you know, I recommend LastPass. There's a plethora of them out there; at last count, I was able to locate no fewer than 22 of them and with that many, there's surely something for everyone.
---
September 12, 2010 12:07 AM
Yet another email worm has been circulating via email with the subject line "Here You Have"–an obvious misunderstanding of the English idiom "here you go" on the part of a non-native English speaking cracker. Another subject line being used is "Just For You." Besides the text shown above, this also appears in some messages: "This is The Free Dowload Sex Movies,you can find it Here.
http://www.sharemovies.com/library/SEX21.025542010.wmv"
Here is what McAfee says about it:
When a user chooses to manually follow the hyperlink, they will be prompted to download or execute the virus.  When run, the virus installs itself to the Windows directory as CSRSS.EXE (not to be confused with the valid CSRSS.EXE file within the Windows System directory).   Once infected the worm attempts to send the aforementioned message to email address book recipients.  It can also spread through accessible remote machines, mapped drives, and removable media via Autorun replication.
The good news is that the site hosting the malware has been taken down, effectively killing the worm. However, infected machines will still be spewing the emails, so need to be cleaned. If you suspect you or a client or family member is infected, run a malware scan on the system.
---
September 8, 2010 1:27 AM
Privacy has been dead for a long time thanks to the Information Age. More personally-identifiable information than ever before is now accessible online through free and paid searches. The simple fact that most people post their intimate personal details on FaceBook, MySpace, Twitter, and other social networks contributes to the overall erosion of privacy. But, personally-identifiable information is only one aspect of the problem; perhaps an even bigger privacy threat is the leakage of machine-specific fingerprints that are used to track your online habits.
Beginning at the first part of 2010, the Electronic Frontier Foundation (EFF) initiated a study called Panopticlick designed to see if sufficient information could be gathered, irrespective of the use of cookies or other tracking methods, to uniquely identify machines on the Internet. The bad news is that yes, they could; the good news is that it's not personally-identifiable information. You can read their full report, "How Secure is Your Browser?"
I went to their research site and found that my browser was uniquely identifiable among more than 1.1 million others: "Your browser fingerprint appears to be unique among the 1,161,450 tested so far. Currently, we estimate that your browser has a fingerprint that conveys at least 20.15 bits of identifying information." What this means is that using the information listed below, my browsing habits can be tracked using only information gleaned from my browser's interaction with web servers.
Steve Gibson of GRC.com covered this research in minute detail in Security Now! Podcast Episode #264 last week and I highly suggest you listen to it. But, until you get a chance to do so, here is all the information you need to uniquely identify any machine on the Internet with amazing accuracy:
User agent
HTTP_ACCEPT headers
Browser plug-in details
Time Zone
Screen size and color depth
System fonts
Whether or not cookies are enabled
Supercookie (Flash cookies) test
Commercial services are already using this information to track your online habits–no matter how you try to block them–using technology to fingerprint your system, and they are building huge databases. While none of this information is tied to your personal identity, the profiles are nevertheless useful to advertisers who will use it to more accurately target web surfers with relevant marketing messages.
In the next post, I'll detail what you can do about this (not much, unfortunately) and why, for now, you probably shouldn't be too concerned.
---
September 6, 2010 3:13 PM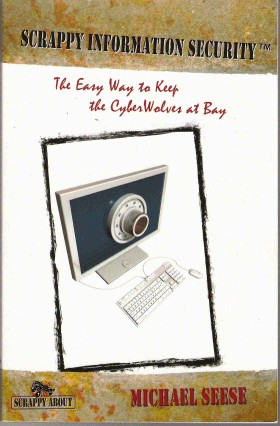 If you're a security wonk like me, you'll definitely want to pick up a copy of Scrappy Information Security — The Easy Way to Keep the Cyber Wolves at Bay (ISBN 978-1-60005-132-6) by Michael Seese.  Not just another dry tome produced in a boring, didactic style, this book is–as its name implies–written with an attitude and nowhere is the attitude more evident than in the first paragraph of the first chapter:
You have to learn to crawl before you can walk. It's no different when learning about information security. But your first baby steps probably should not include thumbing through some of the tomes out there with upwards of 500 pages. . . Let us assume that you have a life, and don't want to spend it flipping through such a text until you are well into your nineties.
The author's approach to security focuses on the essentials and leaves out all of the unnecessary theory and discussion that don't serve any purpose in the real world. He starts off by answering the standard reporter questions of who, what, when, where, and why, leading off with "Why do we need InfoSec?" I won't spoil it for you and tell you the answer he gives, but I will tell you that it's one of those answers that is so simple and so obvious that it escapes most people. From there, he breaks down security into three main divisions: Physical Security, Technical Security and Administrative Security, and his explanation of the components in those areas comprise the bulk of the book. Everything that matters from fences to firewalls, passwords to phishing and how to deal with social engineering is covered.
What impressed me most, besides the practicality of the information, was the way it's presented. Each section starts off with a relevant, pithy quote, then proceeds into "Why it matters." Next, is "The Technobabble" wherein the author details the technical elements of the subject. This is followed by a "What it means" explanation of the technology. Sometimes, the section will include a "Scrappy Tip" about how to apply the information or expanding upon some particularly relevant aspect. Bottom line: The book is technical enough for a Geek, but written in a way that almost anyone who's at least somewhat computer-literate can understand.
I found chapter 5 – "Inform and Inspire–Training That Gets Results" particularly useful since I am often tasked with training people on various aspects of technology.
The author wraps it all up by saying, "Personally, I'm mad as hell and I'm not taking it any more! So if just one person reads this book, takes the lessons to heart, and [applies 13 principles] then my effort was worth it."
Well, Mr. Seese, I assure you, it was.
---
September 5, 2010 9:14 PM

On August 13, 2010, David Ulevitch, Founder & CEO of OpenDNS announced in a blog post that their community-driven site, PhishTank.com, had just caught its 1-millionth phish: "Today I'm excited to announce that the 1 millionth phish has been submitted to PhishTank. The "winning" submission was a fake Citibank UK website, which was quickly verified by the PhishTank community," he wrote.
I've written about OpenDNS before: DNS rebinding defenses still necessary, thanks to Web 2.0, at SearchSecurity.com in Jul. 2008; OpenDNS Service to Track and Block Conficker Worm, here in Feb. 2009; and, Top Ten Security Tools at DavesComputerTips.com in Apr. 2009. Most recently, I posted How to Combat Phishing Attempts on Sep. 3, 2010, mentioning OpenDNS as a tool to help combat phishing attempts. I've never mentioned PhishTank before, so I think it's time I did.
Using OpenDNS means you and your network are protected against phishing attempts. One of the ways we identify which sites are fraudulent, and which ones are legitimate, is through PhishTank.com, the community-driven site we operate that we're proud to report is the world's largest and fastest-moving clearing house of phishing data.
OpenDNS launched the site four years ago in October of 2006 to create a clearinghouse for phishing data that could be made available to other services via an API. At the time, there was no existing common source of phishing data that was fast-moving, accurate and reliable. I'm a member, and I hope you'll consider joining. It is an important contribution to the entire web community and, unlike many community sites out there, the OpenDNS people realize this and appreciate their community members:
Thank you to the thousands of security pros, researchers, academics and concerned Internet users for their contributions to PhishTank. It's you who have made this possible. You've protected tens of millions of people around the world, lending your expertise to help take the guesswork out of identifying phishing scams. It's a credit to the community that we've reached this milestone. And in doing so, we've together helped protect not only people who use OpenDNS, but millions more, since the phishing scams reported and verified are also blocked by all of the Internet services PhishTank shares the data with.
---
September 4, 2010 2:12 PM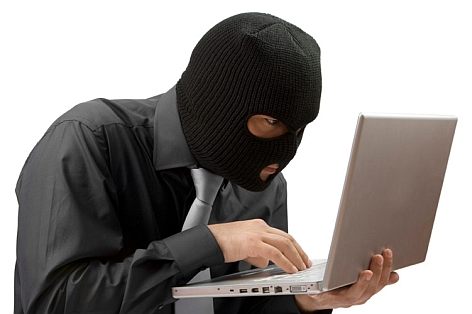 Security online is analogous to security in the real world. The first thing any law enforcement professional will tell you is that you cannot make your home or business absolutely crime-proof; all you can do is increase the difficulty and risk to a level where most of the would-be intruders simply go looking for an easier target.
This same principle applies to security online. There are unknown vulnerabilities that make it impossible for your to completely hack-proof your networks; but, if you make sure your perimeter and internal defenses are strong, hackers are likely to leave you alone and go looking for an easier target.
It's often easier to explain cyber-security to people using such analogies, especially when you're being grilled about the need for that new, expensive Intrusion Detection System. Here are some useful comparisons:
Guardhouse at the entrance gate = Firewall with stateful packet inspection
Burglar alarm = Intrusion Detection System (IDS)
Security cameras = IDS sensor points
Automatic lock-out/lock-in doors = Intrusion Prevention System controls
Fire suppression system = Antivirus/Antimalware/Antispam
Safe = Disk or file encryption technology
Safe deposit box = Symmetric key encryption technology
Locked mailbox with open slot = Public key encryption technology
The easiest analogies are the ones regarding encryption, of course. A safe requires a combination; decryption of a disk or file requires the passphrase. A safe deposit box requires that both you and the bank have a key; symmetric encryption requires that both ends have a key. A locked mailbox with an open slot means that anyone can put mail in, but only the person with the key can read the message; public key encryption allows anyone to encrypt the message, but only the holder of the private key can decrypt it.
The other analogies are more open to interpretation and undoubtedly opinions will differ.
What do you think? Have you ever used such analogies? Leave a comment with your favorite comparisons.
---
September 3, 2010 3:11 PM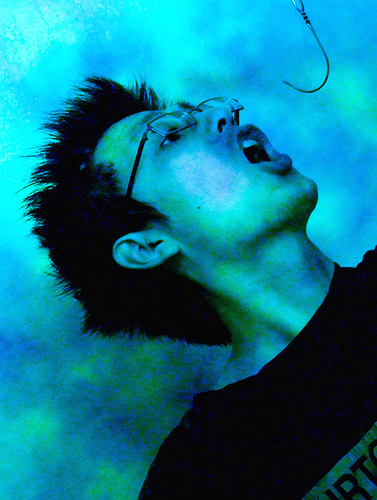 It seems that phishing attempts just keep increasing. Yesterday, more of my friends on Skype were sent this link: http://miw.host.sk/www.skype.com/?id=79826&lc=us along with the usual broken-English message, "hi how are you, i send to you link please sign in ok." Recall my posts on the Skype phishing/hacking last month, which you should read and apply first:
Skype Phishing Attempts and Account Hacking – Part 1
Skype Phishing Attempts and Account Hacking – Part 2
The first thing you have to learn here is to NEVER CLICK on any links sent to you in email, chats, Skype, whatever until and unless you have verified their source and authenticity. The link above is obviously fake to those of us in the know, but to a normal user, it looks like it came from Skype.
The second thing you have to learn is how to recognize these bogus links. The casual observer will see www.skype.com in what looks like the right place. It would be, except for the single slash in front of it. The web server treats anything after the "/" as a directory. What you have here is the real URL, http://miw.host.sk, pointing to a directory called www.skype.com which contains a fake Skype login page. You can ignore the /?id=79826&lc=us. It doesn't matter to anyone but the hacker. If you fall for this ruse, they get your password. This is typical of most phishing attempts.
The third thing you have to learn is that you absolutely MUST NOT use the same password for everything. If the hacker gets your password and is able to find out where you bank or find other sites that you log into, they will try that password out. In fact, the first place they are going to go is your PayPal account and heaven forbid if they know your PayPal email address!
You have two tools at your disposal to help combat this menace: OpenDNS and their excellent service, PhishTank. (I'll do a separate post on PhishTank next week.) OpenDNS Basic is a free service that gives you all this:
Reliable DNS Infrastructure
Web Content Filtering
Phishing Protection
Basic Customization
Typo Correction
Head on over there, sign up for the free account and learn how to set it up on your system. Once you have it set up, you'll get a message like this if you try to visit a phishing site: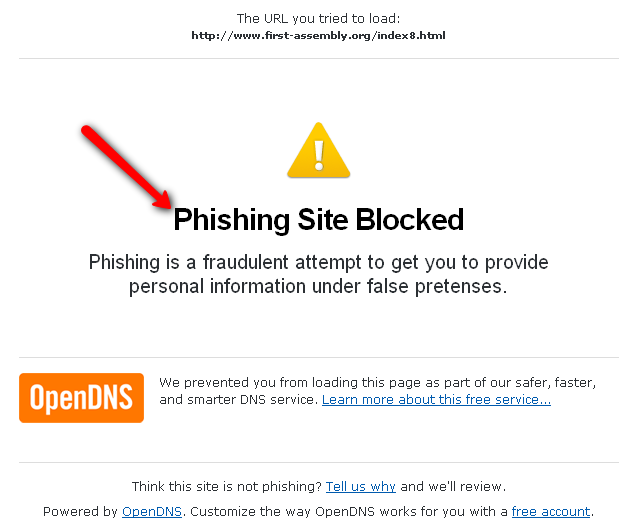 This is actually working with PhishTank to determine whether it's a known phishing site. I'll tell you how to join the community and help report phishing sites in a future post. Also, look for a video or two on how to configure OpenDNS and how to recover a hacked Skype account.
---
August 31, 2010 8:45 PM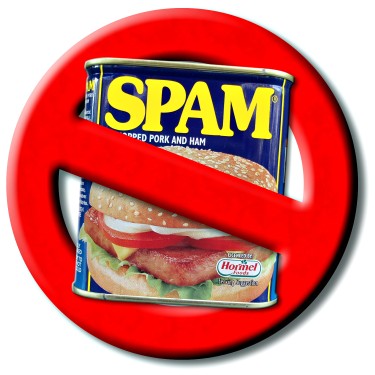 Want to stop spam? Dumb question! Sure you do. Everyone except the spammers, that is. But the only really effective way to do it is to keep it from starting in the first place. That sounds like a pipe dream, but it's not; there is a way to do it. The catch is you have to start with a clean slate. That means your existing email addresses have to go. If you don't want to take it quite that far, you don't have to, just use the new address you set up as a super-private one and give it to no one but trusted insiders.
First, you'll need a clean email account, either on your email server (if you're a Geek like me) or with one of the many fine webmail providers. I have several Gmail addresses that are known only to a few people. Now, make it your personal policy to never give the address to anyone you don't absolutely trust to keep it to themselves. If spammers can't get your address, there's little chance they can send you spam. Finally, use disposable email addresses on web pages that force you to provide a valid email address to "register."
Probably the best known disposable email service is Mailinator. To use it, all you have to is send mail to it. For example, you could use nofoo@mailinator.com. Most services work in this manner. I also like to use spam.la email addresses for throw-away site registrations. All email sent to any_address@spam.la is publicly readable right there on the page. They provide a filter option so you can just look up things you've sent there. The other day, someone told me about dispostable.com.
The only drawback to using these is that some sites are wise to the tactic and will complain if you try to enter such an address. In that case, just choose a different one. A search for "disposable email address" will give you plenty to choose from. If you're diligent in doing this, you may never again see another spam email.
---