---
October 27, 2010 1:29 AM
You've never heard the term before? Well, here's what it is according to the Electronic Frontier Foundation (EFF): "Locational privacy (also known as "location privacy") is the ability of an individual to move in public space with the expectation that under normal circumstances their location will not be systematically and secretly recorded for later use."
In what ways could you be located and your location recorded? For one thing, security cameras have become ubiquitous; they're in every parking garage, convenience store, liquor store, bank, ATM machines, you name it. In some cities your passage is recorded by taking a snapshot of your vehicle license plate as you move through traffic intersections. The EFF notes notes that "…systems which create and store digital records of people's movements through public space [are being] woven inextricably into the fabric of everyday life. We are already starting to see such systems now, and there will be many more in the near future.
"Here are some examples you might already [be using] or have read about:
Monthly transit swipe-cards
Electronic tolling devices (FastTrak, EZpass, congestion pricing)
Cellphones
Services telling you when your friends are nearby
Searches on your PDA for services and businesses near your current location
Free Wi-Fi with ads for businesses near the network access point you're using
Electronic swipe cards for doors
Parking meters you can call to add money to, and which send you a text message when your time is running out"
Perhaps you've heard about the new rage in apps that post your location to Twitter or Facebook. One of those is My Latitude, an application that lets you publish your Google Latitude position in your profile page. This is accomplished using the Google Latitude Public Badge. There's another called Android Location Services for those phones.
If you're using any of those, you're losing your locational privacy. What to do about it? I'll cover that in Part 2.
October 26, 2010 1:08 AM

Time for some security humor. This would be really funny if it weren't so scary….
[kml_flashembed movie="http://www.youtube.com/v/2-34Iyz7EYk" width="425" height="350" wmode="transparent" /]
---
October 24, 2010 4:08 PM
"A 15-year-old Californian caught with a stolen scooter while high on drugs has been banned from using encryption – despite the lack of any computer crime element to his alleged offences. In fact, there was actually no computer involved in the commission of the crime at all." So begins this article in The Register.
What idiocy–or paranoia–is this? It never ceases to amaze me that otherwise educated people, like lawyers and judges, can be so stupid when it comes to technology. Encryption has nothing to do with the theft of a piece of physical property by any stretch of the imagination. Sure, if the kid was stealing money out of bank accounts or hacking debit card machines or something like that, it would make sense. But this crime had nothing to do with computers and banning him from using encryption isn't going to prevent him from committing a similar crime in the future.
At first, the kid was completely banned from using a computer except for doing schoolwork. That meant no social networking, Facebook, etc. Here's an excerpt from the ruling:
[J.J.] shall not use a computer that contains any encryption, hacking, cracking, scanning, keystroke monitoring, security testing, steganography, Trojan or virus software.

[J.J.] is prohibited from participating in chat rooms, using instant messaging such as ICQ, MySpace, Facebook, or other similar communication programs.

[J.J.] shall not have a MySpace page, a Facebook page, or any other similar page and shall delete any existing page. [J.J.] shall not use MySpace, Facebook, or any similar program.

[J.J.] is not to use a computer for any purpose other than school related assignments. [J.J.] is to be supervised when using a computer in the common area of [his] residence or in a school setting.
What? Did the judge think that he was going to contact his scooter chop shop crime syndicate co-conspirators? Fortunately, some reason prevailed and an appellate judge lifted most of these restrictions as being in violation of First Amendment rights:
Through the use of chat rooms, any person with a phone line can become a town crier with a voice that resonates farther than it could from any soapbox. Through the use of Web pages, mail exploders, and newsgroups, the same individual can become a pamphleteer. . . . Two hundred years after the framers ratified the Constitution, the Net has taught us what the First Amendment means.
Score a point for that judge. However, the restriction not to use "encryption, hacking, cracking, scanning, keystroke monitoring, security testing, steganography, Trojan or virus software" wasn't completely lifted and was only modified to prohibit him from "knowingly" using a computer with these things.
That someone can be so completely clueless about technology as to rob someone of their ability to use their Gmail account (it uses SSL) or to even log into Yahoo! mail or Hotmail (both use SSL during login) is disturbing. The appellate judge, regardless of the position he took above, still doesn't have a clue as to what the First Amendment really means: He has completely taken away J.J.'s ability to communicate via those particular webmail accounts. Moreover, he has forced J.J. to be totally insecure with any login to any account he may have on any server that requires SSL.
That's not acceptable.
---
October 23, 2010 11:21 PM
I just got this from a friend of mine, Arindam Chakraborty, who is also a fellow Internet marketer: Warning About EFTPS Tax Phishing Emails!Like me and many, many other marketers, he uses AWeber Communications email marketing service to manage his subscriber lists. It seems that AWeber was hacked last Saturday. Here is their official notice: Email Subscriber Data Accessed; What We're Doing About It. Here's an excerpt.
Over the weekend, AWeber was the target of a deliberate and successful attempt to mine email addresses.

On Saturday, October 16th, an unknown person gained unauthorized access to databases containing email subscriber information.

This incident appears to be part of a broader series of similar successful attacks on a number of email service providers (ESPs).
This happened 2009 December as well:
December 21, 2009

AWeber was recently the victim of an intentional attack to mine email addresses.

We'd like to take this opportunity to share what happened, what was (and was not) affected and what we're doing as a result of this attack.
Apparently, the attackers found a zero-day vulnerability in AWeber's systems, though they're not saying exactly what that was:
On a daily basis, a few thousand attempts are made to attack AWeber. This sounds like a lot (and it is), but it's no different at any other sizable web-based application.

We use a combination of in-house and third-party security solutions to scan our network for possible "holes" in security, and to monitor, block and analyze the many attempts made to gain unauthorized access to AWeber. On the whole, these solutions are very good at what they do and this approach serves us well. Unfortunately, both the in-house and third-party solutions failed to detect or stop this particular attack.
I'd sure like to know what those "third-party solutions" are so I can patch them if they exist on any of my clients' systems!
---
October 20, 2010 11:50 PM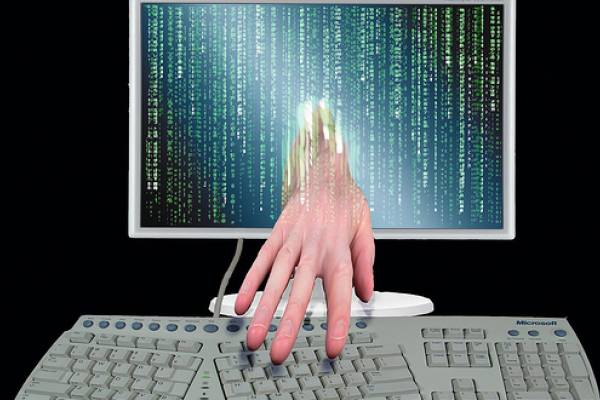 One of the services I provide to clients is proactive server and network maintenance. Part of my monthly routine involves checking to make sure that the security measures remain effective and haven't been compromised. For the longest time, I had a series of five things I checked. One day, while researching a security issue, I stumbled upon SANS' excellent cheat sheet, Intrusion Discovery Cheat Sheet v1.4 for Windows. I noticed that they specified two additional things to check, so I added those to my list as well. (It's gratifying when such a respected authority as SANS Institute publishes something that validates what you have been doing.) Here are the checks and the order I do them in:
Event logs: Anything unusual or suspicious in any log gets my attention. I am particularly sensitive to entries in the security log.
Running processes and services: I sort task manager processes by user name and look for anything unusual (SANS recommends checking the performance for anything unusual). Then I examine the services using both net start and services.msc commands.
Network usage: I look for unusual shares, open sessions, listening ports and NetBIOS over TCP/IP activity. Anything that doesn't look normal is suspect.
Registry keys: Strange entries in HKLM\Software\Microsoft\Windows\CurrentVersion\Run, Runonce and RunonceEx are suspect.
File system: Unusually large files and sudden disk space changes can indicate system compromise.
User manager: The SANS cheat sheet says to look for new, unexpected accounts in the Administrators group.
Scheduled tasks: SANS recommends using both the command line and GUI for look for unusual scheduled tasks, especially those that run with Administrator privileges, as SYSTEM, or with blank user name. The cheat sheet also recommends checking autostart items in msconfig.exe.
This is by no means a comprehensive list of security checks, but if there has been a system intrusion, some indication is likely to be found in one or more of the above items. Sys Admins generally get a feel for how their systems operate and often simply "get the feeling" that something isn't right. It certainly happens to me sometimes; that's when I start looking for unusual behavior. Often, it turns out to be nothing, sometimes I catch something before it becomes an issue.
These checks can be applied to any system including workstations. You can even do them on your personal computers. If you're not already doing checks like these, I highly recommend you start. You'll enjoy even greater peace of mind if you do.
---
October 20, 2010 5:49 PM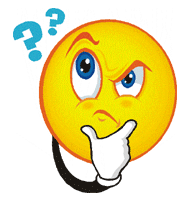 I have seen it happen time and again; I educate the people I support about proper security practices and they go on and do dumb things anyway. Trusting users with security is a bad idea. It's a bad idea because it doesn't work. Security is hard. It takes thought and effort. People don't want to have to think about it. They want instant gratification and they want it to be easy.
So, what's the solution? Do we lock everything down so it's impossible to get in trouble? That has been proven unworkable. Do we switch to dumb terminals for mission-critical apps? Perhaps, but that's cost prohibitive for small businesses.
The solution that works for my clients is a simple one:
There is an Internet usage policy in place and incorporated into the employee's employment agreement; it is strictly enforced.
Server-based anti-malware with real time threat monitoring and notification is in place.
Proven anti-spam filtering is in place.
URL filtering is in place to block known malicious and prohibited sites.
In the last five years, where the above is implemented, I have had to respond to a security incident on only one occasion and that one was an internal breach by an employee who attempted to steal a customer list.
---
October 18, 2010 3:15 PM
Beware of this one, but it doesn't take much to spot it's a fake. Look at all the typos! There are so many of them, it's almost funny. Can you believe that anyone would fall for something like this? Sad, but true, people are probably being duped by this right now.
I got 13 of these this morning, all with different headlines. They appear to be spear phishing attempts, as they reference "Cmopany Identifiaction Feild." The links point to various TLDS in Romania, Hungary, Russia, Thailand, Estonia, Germany, even one in France.
If you click the link, you go to a page that appears to start Java (probably a keylogger app) and then you are redirected to the real EFTPS site.
EFTPS ONLINE
THE ESAIEST WAY TO PAY YOUR FEDREAL TAXES
Your Federal Tax Payment ID: 01037593731 has been not accepted.
---
Plaese, make sure that all informtaion you have sumbitted is corerct and refer to Code R21 to find out the informtaion about copmany payemnt. Plaese cnotact this page if you have any questions:
(Link Removed)

Rteurn Reason Code R21 – The identifiaction nmuber you enetred in the Cmopany Identifiaction Feild is not functional. Try sedning infromation to your acocuntant adivser using other optoins.
EFTPS: The Electronic Federal Tax Payment System
WARNING!
You are uisng an Official United States Government System, which may be used only for auhtorized purposes. Unauthorized modification of any information stored on this ssytem may result in criminal prosecution. The Govermnent may monitor and audit the usage of system, and all presons are hereby notified that the use of this system constittues cosnent to such monitoring and auditing. Unauthorized attempts to upload inofrmation and/or change information on this web site are stritcly prohibited and are subject to prsoecution under theCmoputer Farud and Abuse Act of 1986 and Title 18 U.S.C. Sec. 1001 and 1030.
---
October 15, 2010 1:38 AM
Let's have a password contest, shall we?. There are two entry categories: The Top Ten List of Worst Passwords; and, the Strongest Short Easy-to-remember Password . One First Prize winner in each category will get a free copy of my Geek Toolkit. Here are the rules:
Top Ten List of Worst Passwords: Compile your own Top Ten List of the worst passwords you've seen in actual use, not just read about. On your list, give details without compromising the confidentiality of the person who used. it. I will compare that with my list. The person whose list matches the most entries on my list wins. If there are ties, everyone wins.
Strongest Short Easy-to-remember Password: In ten characters or fewer, come up with a strong password that is also easy to remember. Random strings are not allowed, i.e., I won't accept Xcy4lmO3az. I will judge the strength of the passwords using my Password Meter at Ask the Geek. You must tell me what makes the password memorable to you. For example, can you write down a password hint that means nothing to me, but that tells you what the password is? If there are ties, everyone wins.
You may send an entry for either or both categories, but they must be in separate emails. Use my secure contact form at Ask the Geek to enter (http://askthegeek.kennyhart.com/index.php/ask-a-question/). Deadline is November 1, 2010.
Results will be published.
Good luck!
---
October 13, 2010 12:36 AM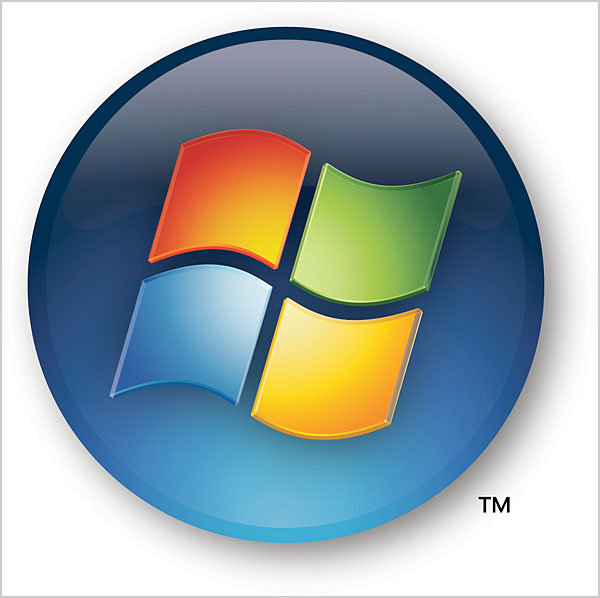 Sixteen bulletins, four of them critical, patching a total of 49 vulnerabilities, comprise today's round of patches for Microsoft's largest ever Patch Tuesday breaking it's previous record of 34 in 2010 August. Nine of the patch bulletins describe vulnerabilities which can be remotely exploited to inject and execute code on a victim's system. The updates are likely to plug two vulnerabilities used by Stuxnet to elevate its privileges on infected systems.
Stuxnet was specifically written to attack Supervisory Control And Data Acquisition (SCADA) systems used to control and monitor industrial processes. Stuxnet includes the capability to reprogram the programmable logic controllers (PLCs) and hide the changes. According to a PC World report, "… Ralph Langner, a well-respected expert on industrial systems security, published an analysis of the worm, which targets Siemens software systems, and suggested that it may have been used to sabotage Iran's Bushehr nuclear reactor. A Siemens expert, Langner simulated a Siemens industrial network and then analyzed the worm's attack."
See Microsoft Security Bulletin Advance Notification for October 2010.
---
October 10, 2010 1:54 PM
Security audits are vital if you plan to keep your network safe in today's environment. It doesn't have to be complicated. Here are 10 of the most common poor security practices that hackers exploit.
Using weak passwords – Don't even get me started on this one! Most of the time it's easy to guess someone's password because they don't follow good password procedures. Articles abound, including many of my own on the subject. Ramp up that password strength.
Lack of web and email filtering – Trojan horses delivered via drive-by downloads and links in spam are common. Web filtering (OpenDNS is a good one to use, and free, to boot) and good spam filtering go a long way toward preventing both. Links pointed to known malware/phishing sites will be caught and stopped before doing any damage.
Not changing defaults – We've all been guilty of this one, from not changing the administrator account name to installing operating systems and applications in their default directories. Don't forget about default passwords on routers, switches and other network equipment; these are all published and freely available on the Internet.
Using unsecured wireless networks – Anything traveling in the clear, especially over a wireless network, is subject to sniffing and capture. It's trivial to capture usernames and passwords when they're not encrypted. This is particularly true on publicly-accessible wireless networks.
Failure to apply security updates – Nearly all malware is designed around specific security vulnerabilities in operating system and application software. If these vulnerabilities are patched on every system in your network, the malware is impotent. It's also vital that you stay up on the security news for notices of zero-day exploits; complacency about security is dangerous.
While there is much more that can and must be considered in a serious security audit, these five things will go a long way toward making your network much safer and more difficult to attack.
---