---
November 29, 2010 4:18 PM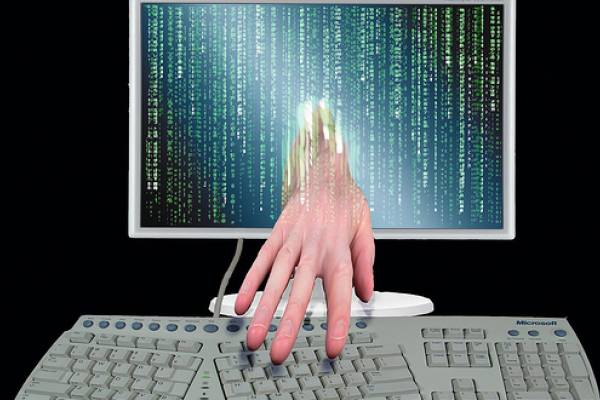 A while back, a client heard some mention of Intrusion Detection Systems and naturally had to ask me, "What the heck are Intrusion Detection Systems." (That's where these "What the heck…" ideas all come from, you know.) I explained it as simply as I could at the time, but I like having something to point to with authority, something with some outbound links to more information; hence, this post.
CERIAS, The Center for Education and Research in Information Assurance and Security, who publishes an excellent list of IDS resources, gives this description:
The purpose of an intrusion detection system (or IDS) is to detect unauthorized access or misuse of a computer system. Intrusion detection systems are kind of like burglar alarms for computers. They sound alarms and sometimes even take corrective action when an intruder or abuser is detected. Many different intrusion detection systems have been developed but the detection schemes generally fall into one of two categories, anomaly detection or misuse detection. Anomaly detectors look for behavior that deviates from normal system use. Misuse detectors look for behavior that matches a known attack scenario. A great deal of time and effort has been invested in intrusion detection, and this list provides links to many sites that discuss some of these efforts.
There is a sub-category of intrusion detection systems called network intrusion detection systems (NIDS). These systems monitors packets on the network wire and look for suspicious activity. Network intrusion detection systems can monitor many computers at a time over a network, while other intrusion detection systems may monitor only one.
One common IDS misconception I run into all the time is that it is usually people outside your network who break into your systems and cause mayhem. The reality, especially for corporate workers, is that insiders can and usually do cause the majority of security breaches. The simplest and easiest way to break in is to let someone have physical access to a system. Despite preventive measures, it is often impossible to stop someone once they have physical access to a machine. If an attacker already has an account on a system, regardless of permission level, he can exploit security vulnerabilities to execute a privilege escalation attack. Finally, there are many ways to gain access to systems even if one is working remotely.
Open Source Intrusion Detection Systems
As you know, I'm a big advocate of Open Source. Below are a few of the open source intrusion detection systems:
AIDE (http://sourceforge.net/projects/aide) – Self-described as "AIDE (Advanced Intrusion Detection Environment) is a free replacement for Tripwire. It does the same things as the semi-free Tripwire and more. There are other free replacements available so why build a new one? All the other replacements do not achieve the level of Tripwire. And I wanted a program that would exceed the limitations of Tripwire."
File System Saint (http://sourceforge.net/projects/fss) – Self-described as, "File System Saint is a lightweight host-based intrusion detection system with primary focus on speed and ease of use."
Snort (www.snort.org) –  Self-described as "Snort® is an open source network intrusion prevention and detection system (IDS/IPS) developed by Sourcefire. Combining the benefits of signature, protocol and anomaly-based inspection, Snort is the most widely deployed IDS/IPS technology worldwide. With millions of downloads and approximately 300,000 registered users, Snort has become the de facto standard for IPS. "
Commercial Intrusion Detection Systems
If you are looking for Commercial Intrusion Detection Systems, here are a few of these as well:
Tripwire – http://www.tripwire.com
IBM Internet Security Systems – http://www.iss.net
eEye Digital Security – http://www.eeye.com
November 28, 2010 5:59 PM
On Wednesday, PandaLabs, Panda Security's anti-malware laboratory, reported that one-third of all malware in existence was created in the first 10 months of 2010. The average number of malware threats created every day, including new malware and variants of existing families, has risen from 55,000 in 2009 to 63,000 in 2010 – a rate increase of 14.5 percent. The research lab also revealed that the average lifespan of more than half of all malware has been reduced to just 24 hours, compared to a lifespan of several months that was more common in previous years.
"Since 2003, new threats have increased at a rate of 100 percent or more. Yet so far in 2010, purely new malware has increased by only 50 percent, significantly less than the historical norm," said Luis Corrons, technical director of PandaLabs. "This doesn't mean that there are fewer threats or that the cyber-crime market is shrinking. On the contrary, it continues to expand, and by the end of 2010 we will have logged more new threats in Collective Intelligence than in 2009. It seems hackers are applying economies of scale, reusing old malicious code or prioritizing the distribution of existing threats over the creation of new ones."
I look for this trend to continue. All you have to do is watch the new headlines to realize that malware attacks and data loss are on the rise.
---
November 25, 2010 5:15 PM
Whether or not you celebrate the American holiday known as "Thanksgiving Day," I ask you to take a moment and reflect on things that you have to be thankful for. Me, I'm almost overwhelmed this year by the blessings I reflect upon:
A new, healthy grandchild (who was born premature, but doing fine). Welcome, Aayla!
My own and my wife's good health.
My family's good health.
Friends that I have made worldwide (many of whom I've never met, but they're friends nonetheless!)
My readers whose support allows me to continue publishing this blog for TechTarget.
My clients who stick with me and listen to my security advice (Not a single major security incident in the last four years, yeah!)
There are so many more that it's impossible to list them all. But, I want to extend one special holiday greeting to my AWESOME friend, Stuart Stirling (whom I've never met in person, but whom I hope to one day), for sending me this incredible video. Happy Thanksgiving, Everyone!
[kml_flashembed movie="http://www.youtube.com/v/Ek1iIOTsiRo" width="425" height="350" wmode="transparent" /]
---
November 25, 2010 3:28 AM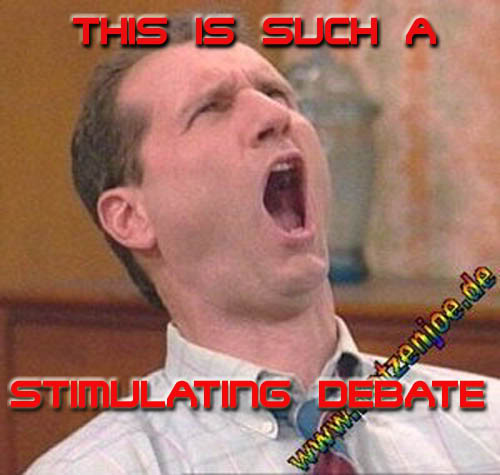 WARNING! This is not yet rated, but you don't want young children reading it! This is a rant, and I'm not being very nice…

Hey, fools, I'm getting very bored with your useless crap. The spam isn't even worth reporting anymore. I mean, if anyone is even falling for this junk, then they deserve everything they get. Find a new niche, you idiots, one that baby boomers really identify with (at least those that I know). I'm not going to even give you a hint about what that might be, but it would be fun to see some new and original spam for a change.
At least we wouldn't all feel like we're wasting our time thinking you're a security threat. No, you're just peddling your useless junk. At least, if you came up with something embedded in those graphic images on your porn site that gave us pause, we'd have something to do.
So, give us a break! You send spam with the subject "It's just cool!" The "from" line reads, "EnlargePe***.Hi16@yahoo.com." And then you tell us, "It's just cool! Have a cool pe***!" Sheesh! we don't want it be cool, we want it to be hot. Wrong marketing message. Makes sense, though: you Russian spammers don't have anything better to do, I guess. And you certainly don't have any brains (Maybe the thought process has descended into that large member you're advertising).
It doesn't work anymore. Try spamming gout remedies or hemorrhoid relief.
---
November 20, 2010 3:09 PM
In 2009 April, I introduced the concept of an Identity Exposure Index (iEi) in my post, What's Your Identity Exposure Index? In 2009 May, in response to a reader's coment, I posted Can Your iEi be Improved? I am happy to report that it is possible to improve your iEi.
When I first tried the method, my iEi was 2.8. Eighteen months later, doing what I recommended to my reader, my score is now 1.6-a significant drop. That's a pretty good indicator to me that you do have some control. Here's what I recommended:
I'll give you the best solution I know, one that I've been using for some years now: If you are on line regularly, do everything you can to post and reveal the information that you *want* people to find. A blog is great for this. Using my blogs, over the past five years I've managed to push the junk well beyond the third page of most search engine results. I can live with that.
Here's the actual sequence of searches to determine your iEi:
Use any top search engine. I used Google.

1. Search your name in the form you commonly use; e.g., Ken Harthun, not Kenny, Ken G. or other variants. Count the number of accurate hits on the first page.

2. Search your full legal name as it appears on your birth certificate. Count the number of accurate hits on the first page.

3. Search your mother's married name, with and without her middle name and middle initial. If her maiden name shows up anywhere on the first page, count 10; if not, count 1.

4.  Search the last six digits of your Social Security number, including the dash. If your name shows up anywhere on the first page, count 10; if not, count 1.

5. Search your home phone number with area code. If your current address is shown, count 10; any former address, count 5; else, count 1.

Now, add all the scores. Maximum score is 50. Divide by 10 to get your iEi. It's your choice whether or not to round off.
In another 2009 May post, ID Analytics Service Validates Identity Exposure Index, I mentioned the service provided by MyIDScore.com, a free public service that gives you a quick way to assess your risk of identity theft. Once again, that service validates my iEi test:
Here is your personal My ID Score calculated from the information you submitted:

Kenneth G Harthun

My ID Score: 224
Date: 11/20/2010
Report Code: [none of your business! ;-)]

A My ID Score of 224 indicates a LOW risk of identity fraud.
I just love it when I'm right! Nevertheless, I would have to recommend you use their method over mine; it's easier, faster, and (probably) more accurate.
---
November 20, 2010 10:07 AM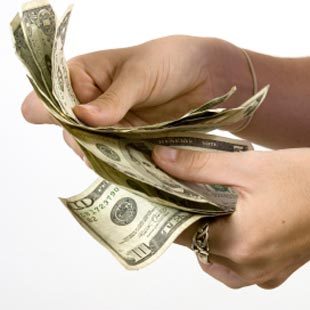 "Show me the money!" (with all due deference to Jerry Maguire) is the new mantra for crackers and malware writers. According to an Imperva.com whitepaper, The Industrialization of Hacking, "Cybercrime has evolved into an industry whose value in fraud and stolen property exceeded one trillion dollars in 2009. By contrast, in 2007, professional hacking represented a multibillion-dollar industry."
But how is the money made? Certainly, it's not completely by outright theft of funds from bank accounts, payment processors and identity theft. Sure, we hear about those things in the news all the time, but they are usually perpetrated by some individual or group at the end of a long chain of transactions that have more to do with trading in stolen data or the botnets that steal the data.
There is an excellent paper that gives great insight into the value of trading in such things: The International Computer Science Institute's "An Inquiry into the Nature and Causes of the Wealth of Internet Miscreants", published in October 2007 as part of the proceedings of ACM Computer and Communication Security Conference (ACM CCS), Alexandria, Virginia.
The most common behavior in the market is the posting of want and sales ads for illicit digital goods and services. Goods range from compromised machines to mass email lists for spamming. Services range from electronically transferring funds out of bank accounts to spamming and phishing for hire… The goods and services advertised are sold to miscreants who perform various forms of e-crime including financial fraud, phishing, and spamming. For example, a miscreant, intent on phishing, can enter the market and buy the goods necessary to launch a targeted phishing campaign…
For example, here are some actual postings the researchers got from the channels:
i have boa wells and barclays bank logins….
have hacked hosts, mail lists, php mailer send to all inbox
i need 1 mastercard i give 1 linux hacked root
i have verified paypal accounts with good balance…and i can cashout paypals
They also noted posting of samples of sensitive information that act as advertisements of sorts, similar to the "free sample" marketing model:
Name: Phil Phished
Address: 100 Scammed Lane, Pittsburgh, PA
Phone: 555-687-5309
Card Number: 4123 4567 8901 2345
Exp: 10/09 CVV: 123
SSN: 123-45-6789

CHECKING 123-456-XXXX $51,337.31
SAVINGS 987-654-XXXX $75,299.64
People ask me every day (particularly on Skype in reference to the latest Skype phishing attempts), "Why do people do this?" Now, rather than explaining it to them, I'll just point them to this post. And you can do the same.
---
November 17, 2010 11:55 PM

Warning: This would probably be rated PG-13, but it's very funny. You might want to check out SecurityTube.net. Looks like it might be the YouTube of security videos.
This video shows the humorous side of our posting tons of private information online that is aggregated by Google. This from the post at SecurityTube.net: "By the way, the reason I mentioned "Google Hacking" in the title, is that "Google Hacking" is the process of searching using Google, with crafted search queries to find information which people would generally keep hidden but opened it up for search engines to mine by mistake." Enjoy!
[kml_flashembed movie="http://www.youtube.com/v/9RDe2Ia6YlM" width="425″ height="350″ wmode="transparent" /]
---
November 17, 2010 8:39 PM

Being the security wonk that I am, I'm fascinated by TV crime shows like CSI, NCIS, Hawaii Five-O and the like. Anything that deals with high tech means of solving crimes is fair game. I don't always have time to watch all of them, but It try to get my viewing in when I can. I'm also a big fan of the spy-thriller genre, having grown up with James Bond movies, Mission Impossible, The Man from U.N.C.L.E., and I-Spy.
But how applicable (and real) is some of that fancy technology you see on TV and in the movies? I wasn't too surprised to find out that much of it is available, but I was surprised to find that almost all of it is available to the general public with few restrictions. Brick House Security is one place I stumbled upon. They have three general groupings on their website: Home & Family, Business & Government, and Police & Investigations. They claim to have more than 1000 products and a very interesting blog. With the holiday gift giving season upon us, I thought I would pick out a few products from the Brickhouse web site that might make great gifts and post a couple of them here each week.
Here's a product you may have heard about on the news (Click on image):
Spark Nano Real-Time GPS Tracking Device
Here's a nifty way to protect yourself if you are ever out alone in unsafe places (Click on image):
Cell Phone Stun Gun
Have fun on the site!
---
November 13, 2010 2:54 PM

Start-to-finish SSL encryption is a very good thing when it works. And it usually does. Google has offered always-on encryption for more than two years on the GMail platform. Now Microsoft's Hotmail features the same thing, almost. Here's what I got when I tried to set it up (emphasis added):
Connect with HTTPS

Account Connect with HTTPS

Using HTTPS will help keep your account secure from hackers-especially if you commonly use public computers or unsecure wireless connections.

Important note: Turning on HTTPS will work for Hotmail over the web, but it will cause errors if you try to access Hotmail through programs like:

Outlook Hotmail Connector
Windows Live Mail
The Windows Live application for Windows Mobile and Nokia

If you only need a temporary HTTPS connection, enter "https" in front of the web address instead of "http".
The page then gives you the option to use HTTPS automatically or manually, citing the important note above. I don't use Outlook or Windows Live Mail, so I opted for automatic.
I'm sure they'll get this resolved as they are aware of the issues according to this blog post. Here's an excerpt:
To enable HTTPS for your Hotmail inbox, calendar, and contacts, go to https://account.live.com/ManageSSL. Once you enable this feature, all of your future connections to Hotmail will be delivered over SSL.

Some connections to Hotmail won't be available if you turn on HTTPS, including:

Outlook Hotmail Connector
Windows Live Mail
The Windows Live application for Windows Mobile (version 6.5 and earlier) and Symbian

We're constantly working to continue providing great security for our customers, so stay tuned.
Still, watered down or not, it's much more secure than it was.
---
November 13, 2010 2:26 PM
According to The Register, Panda Security and Trend Micro are attacking Microsoft for offering Security Essentials (MSE) via MS Update because Redmond is "restricting choice."
I take issue with that. Microsoft is only offering MSE download via update to Windows users who aren't already running antivirus software. The commercial AV firms clearly are miffed because their products aren't being offered for download. That's just ridiculous.
I've long criticized Microsoft for poor security practices, but with MSE, they got it right. I'm certainly no apologist for Redmond, but all of this drivel about being anti-competitive has to come to a stop at some point. Why in the world should Microsoft be forced to market other firms' products for free? And that's exactly what the others are saying.
Juan Santana, CEO of Panda Security argues, "We agree with Microsoft; it's better to have some protection than not having any at all. However, the way the guys in Redmond are executing the idea is risky from a security perspective and could very well make the malware situation much worse for internet users. That's why we encourage Microsoft to continue using Windows/Microsoft Update but instead to push all free antivirus products available on the market, not just MSE." (You can read his blog post.)
Horseapples! How in the world is putting protection in place where there is none going to make the malware situation worse for Internet users? The argument has no substance. It's illogical in the extreme.
Shame on both Panda and Trend Micro (who have both lost credibility with me as a result of this). Wouldn't time spent on promoting the advantages and/or superiority of their products be more productive than trying to force Redmond to do their marketing for them?
---