---
November 29, 2013 11:14 PM
Posted by:
Ken Harthun

Password
,
Secure Computing
,
Security
,
Security best practice
,
Security management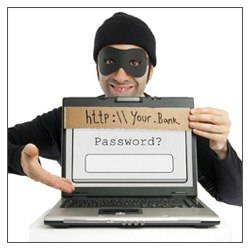 The recent Adobe hack revealed that people still haven't been listening, don't care or are just too lazy to bother coming up with good passwords. Here is some interesting data about that hack from this article at ITProPortal:
Security researcher Jeremi Gosney conducted a study on the massive dataset, assessing which passwords were most frequently used by Adobe users.

According to the research, "123456″ came out as the most popular password, with 1.9 million instances, representing 1.26 per cent of all users. This was closely followed by "123456789″, "password" and "adobe123″.

"1234567890″, "1234567″, "1234″, "123123″, and "abc123″ were strong contenders too, all featuring in the top 20 passwords used.

Slightly more surprising are "qwerty" and "azerty" (the first six letters used on keyboards in France and Belgium), as well as the touching "iloveyou".
I hope you're not one of those whose password matches any of these. Better yet, I hope you're not one of the people whose credentials were compromised.
You can check to see if your email is among those who were leaked by entering it here: http://adobe.cynic.al/ at the "Adbobe Leaked Credentials Checker."
Even if you find you are safe, please change your password if it's a weak one, especially if it's one of the ones listed above. And if you have ever used that password — or any password — at more than one site (heaven forbid at your banking site),  fix that problem, too.