---
November 30, 2011 11:55 PM

Better, but I'm not there yet. Truth is, I haven't been working on the existing passwords and there are now many, many sites that I no longer even log into. I did my first LastPass Security Challenge on July 11, 2010 and reported on it in this article: I Just Scored 55.7% on the LastPass Security Challenge. Here are my key results this time:
Top strength rating for passwords is 100% – my average is 63.9% Yikes!
24 unique passwords are used on more than one site – a definite no-no.
101 sites are using duplicate passwords – some of these are OK, but poor practice.
29 of my passwords score below 50% strength rating.
Average password length is 9.1 characters – 10 characters would be better.
One key factor that has greatly improved: Multifactor Authentication Score is 7/10. That's probably due to my using the Yubikey.
November 30, 2011 10:02 PM
There has been a furor today over some Columbia University researchers' claims that certain HP printers can be compromised by hackers via "Remote Firmware Update" and made to overheat or catch fire. This article on redtape.msnbc.com is the first one I was aware of and leads with:
Could a hacker from half-way around the planet control your printer and give it instructions so frantic that it could eventually catch fire? Or use a hijacked printer as a copy machine for criminals, making it easy to commit identity theft or even take control of entire networks that would otherwise be secure?

It's not only possible, but likely, say researchers at Columbia University, who claim they've discovered a new class of computer security flaws that could impact millions of businesses, consumers, and even government agencies.
You can read the article and decide for yourself it this is a real threat or just sensational journalism. My take is that I'm not going to worry about it unless it starts happening in the wild. Naturally, HP responded and while I'm no HP apologist, I tend to view their stance as justified. You can read HP's statement which leads with:
Today there has been sensational and inaccurate reporting regarding a potential security vulnerability with some HP LaserJet printers. No customer has reported unauthorized access. Speculation regarding potential for devices to catch fire due to a firmware change is false.

HP LaserJet printers have a hardware element called a "thermal breaker" that is designed to prevent the fuser from overheating or causing a fire. It cannot be overcome by a firmware change or this proposed vulnerability.

While HP has identified a potential security vulnerability with some HP LaserJet printers, no customer has reported unauthorized access. The specific vulnerability exists for some HP LaserJet devices if placed on a public internet without a firewall.
HP says it is working on a firmware upgrade to address the security vulnerability.
---
November 28, 2011 10:42 PM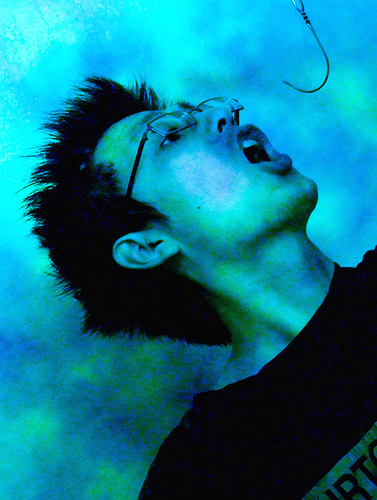 The cyber-criminals are getting pretty good at perpetrating their phishing scams. Even those of us in the know sometimes have trouble spotting them. Find out how well you fare in the OpenDNS Phishing Quiz:
"Ever wonder how good you are at telling the difference between a legitimate website and one that's a phishing attempt? Take this quiz to find out how well you can identify which websites are real and which ones are really good at stealing your personal information. Vote for each website you see as either "Phish" or "Real." When you're done, we'll tell you how you did. Good luck!"

Here are my results:

Congrats! You correctly identified 5 out of 10 websites in the OpenDNS phishing ID quiz!

Nice work! You've got a good eye for what's legitimate and what isn't. If you haven't already, consider setting up OpenDNS for those times when you think the website you're about to head to is real… but aren't quite sure.

Good luck!
---
November 25, 2011 1:00 PM
Everyone involved in cyber security (which should be every one of us working in the IT field) should find this video from security firm Sophos quite interesting. It outlines latest trends in cyber crime, what you can do to protect yourself, and how the government can work with the private sector to help share information. Speakers include Michael Kaiser of NCSA, Chester Wisniewski of Sophos Inc and Rob Strayer of the Bipartisan Policy Center. It's more than 1.5 hours long, so grab a beverage of choice, sit back and relax.
[kml_flashembed movie="http://www.youtube.com/v/nl9M0B3hNec" width="425" height="350" wmode="transparent" /]
---
November 24, 2011 1:31 PM
With the kickoff to holiday shopping the day after US Thanksgiving–"Black Friday" as it is commonly known–come the spammers, scammers and thieves. There will undoubtedly be waves of fake gift card deals and other "click candy" full of scams and malware. A big one floating around right now is a fake iTunes gift certificate. It arrives with the subject line "iTunes Gift Certificate" and contains an attachment that is supposedly the gift code. The attachment is a ZIP file containing malware. (Sophos detects this file as Mal/BredoZp-B.)
This is nothing new; we always see such things around the big holidays. But there are a few things you can do to avoid getting fooled. Here's a list from Sophos's Naked Security Blog:
Here are some other things to watch out for, adapted from a list posted by USA Today:

* Beware bogus forms. Beware emails and pop-up messages that ask you to type your account username and password, credit card number or personal information such as Social Security number and date of birth. Legitimate organizations don't solicit sensitive information via email.

* Don't blindly believe urgent, personalized warnings. Phishers often claim that you need to take urgent action with official organisations such as IRS (taxation), Social Security or the Department of Motor Vehicles.

* Don't fall for that cute-baby photo. Even if you recognise the sender's name, don't open attachments. Distrust all email until and unless you've verified that the sender actually intended you to get the message and can vouch for its content.
Have a Happy Thanksgiving and stay safe out there!
---
November 22, 2011 1:59 AM
After a bit of a hiatus on my studies for various certifications, I have gotten back into the swing of things and found a bit of wisdom that I wanted to share. From a Network Admin perspective, here are five essential password policies that will help you mitigate the threat of password attacks on your network:
Do not allow the same password to be used on multiple resources. If an attacker manages to get one password, he will then have them all if the same password is used on more than one resource.
Lockout a user account after a set number of failed login attempts. This defeats brute force password cracking attempts.
Do not allow cleartext storage of passwords. Self-explanatory.
Use strong passwords. Repeat: use strong passwords. Alternative: encourage passphrases. "mykittenpreferswhiskas" is very unguessable, but easily remembered.
NEVER, NEVER, NEVER allow default passwords to remain on devices on your network. "Admin/admin" is too easy and is one of the first things a cracker will try. On any new device, immediately change the default username and password.
Seriously, these are so obvious that I haven't even written about them all in one post before. I confess that I have sometimes forgotten one or more of them.
Don't get complacent. Fix these now.
---
November 21, 2011 5:57 PM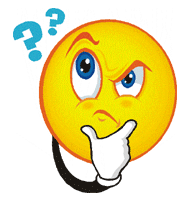 It sometimes seems like no one is listening when it comes to good password practices. I stress best practice with end users at every opportunity and though I always get the old okey-doke head nod, they rarely listen. The problem is, people are lazy and don't want to be bothered with creating good passwords, to say nothing of managing all of them.
It's no surprise to find what security firm SplashData says are the top 25 worst passwords of 2011. In fact, it's even less of a surprise that I have seen fully two-thirds of these passwords in use by people I know:
1. password
2. 123456
3. 12345678
4. qwerty
5. abc123
6. monkey
7. 1234567
8. letmein
9. trustno1
10. dragon
11. baseball
12. 111111
13. iloveyou
14. master
15. sunshine
16. ashley
17. bailey
18. passw0rd
19. shadow
20. 123123
21. 654321
22. superman
23. qazwsx
24. michael
25. football
A security Geek's work is never done…
---
November 4, 2011 4:19 PM

Microsoft has issued a temporary fix for a critical Windows vulnerability that has already been exploited to install highly sophisticated malware that targeted manufacturers of industrial systems.
In an advisory issued late Thursday, Microsoft said the previously unknown flaw in the Win32k TrueType font-parsing engine affected every supported version of Windows, including Windows 7 and Windows Server 2008, which are the most secure to date. The critical vulnerability was recently exploited to spread Duqu, malware that some researchers say was derived from last year's Stuxnet worm that sabotaged Iran's uranium enrichment program.
"An attacker who successfully exploited this vulnerability could run arbitrary code in kernel mode," the advisory warned. "The attacker could then install programs; view, change, or delete data; or create new accounts with full user rights."
The accompanying Fix it is designed to protect against exploits until a permanent patch is issued. The company didn't indicate when that would happen, except to say it wouldn't be before next Tuesday's regularly scheduled security update release.
Jerry Bryant, a spokesman in Microsoft's Response Communications and Trustworthy Computing groups, said here that the company has already shared technical details with security partners.
"This means that within hours, anti-malware firms will roll out new signatures that detect and block attempts to exploit this vulnerability," he explained. "Therefore, we encourage customers to ensure their antivirus software is up-to-date."
He went on to say risk of exploitation remains low.
"However, that is subject to change so we encourage customers to either apply the workaround or ensure their anti-malware vendor has added new signatures based on the information we've provided them to ensure protections are in place for this issue." ®
---
October 31, 2011 7:37 PM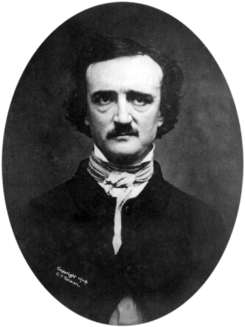 IMHO, no writer in history embodies the essence of Halloween more that Edgar Allen Poe whom I consider the creator of the horror genre (yes, I know he's credited as the creator of detective-fiction and contributor to the science fiction genre but he dealt more in the macabre than anything else).
Poe's short story, "The Gold Bug," is what got me interested in ciphers and encryption as a young boy; a collection of his most popular short stories is what inspired me to become a writer.
So, on this Halloween 2011 I present a very special reading of Poe's famous poem, "The Raven." Enjoy!
[kml_flashembed movie="http://www.youtube.com/v/rIckeYVuMC0" width="425" height="350" wmode="transparent" /]
---
October 31, 2011 5:07 AM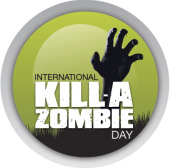 Happy Halloween! In celebration of International Kill-A-Zombie Day which, apparently, I am the only one celebrating this year (c'mon Sophos, bring it back….Please?) I present to you a neat video on how you can join the fight to kill the zombies that have taken over millions of PCs.
[kml_flashembed movie="http://www.youtube.com/v/MXi_tKKePN4" width="425" height="350" wmode="transparent" /]
---