---
December 31, 2011 12:54 PM
Can you solve this? The actual contest is over, but Sophos published a challenge recently that even stumped ME! Can you believe it? Anyway, here's a link to the original challenge: "The #dragontattoo #sophospuzzle."
Stage One is a simple 24-character code.

Here it is:

=ImYndmbn1ieiBnLmJWdjJmZ

All you need to do is to figure out how to transform this code into a URL.

Then follow your nose to the next stage.
Believe me, it's not easy (unless you already know how to transform the text!) Hint: The "=" gives it away if you know your Linux.
I'll post the video solution on New Year's Eve, 23:59 UTC.
December 30, 2011 6:45 PM
Now we're having fun. In the spirit of the celebratory season, when brain cells are being destroyed by the millions, I think it's a good idea to stimulate those that remain. The challenge is to identify the language and translate the post. Hint: the format of the post is the clue. It's probably too easy, but what the heck, everyone deserves to win this one….
Tá sé an joke d'aois agus is dócha caite amach go hiomlán, ach ní raibh mé in ann resist scríobh faoi. Tar éis an tsaoil, tá mé ar Geek agus Ríomhchláraitheoir ó bhealach ar ais, agus mar sin bhuaileann sé sa bhaile.

C. Cén fáth a bhfuil mearbhall ríomhchláraitheoirí Oíche Shamhna leis na Nollag?

A. Tá Toisc 31 Deireadh Fómhair agus an 25 Nollaig an gcéanna; dá bhrí sin, Oíche Shamhna = Nollag!

Mura ndéanann tú é a fháil, ní bhíonn tú ar Geek fíor. D'fhéadfaí a thabhairt Geek fíor gur míniú níos ciallmhaire ar an gcaidreamh Deireadh Fómhair 31 = Nollaig 25 ná "Oíche Shamhna = Nollag!"

An féidir leat freisin a mhíniú cén fáth 16 = 20 = 10? Cad é faoi 86 = 126 = 56?

Stuif spraoi. Geek siamsaíochta.

BTW, tá Googling Verboten! Iad siúd a fhaigheann Beidh Google Schlag i nead Arsch!

Iar do fhreagra sa tuairimí.
---
December 30, 2011 12:52 PM
It's an old joke and probably completely worn out, but I couldn't resist writing about it. After all, I'm a Geek and programmer from way back, so it hits home.
Q. Why do programmers confuse Halloween with Christmas?
A. Because Oct. 31 and Dec. 25 are the same; therefore, Halloween = Christmas!
If you don't get it, you're not a true Geek. A true Geek could give a more sensible interpretation of the relationship OCT. 31 = DEC. 25 than "Halloween = Christmas!"
Can you also explain why 16 = 20 = 10? How about 86 = 126 = 56?
Fun stuff. Geek entertainment.
BTW, Googling is Verboten! Those who Google will receive a Schlag in den Arsch!
Post your answer in the comments.
---
December 29, 2011 11:34 PM
For years, I have given advice to everyone that the first line of security for your home PCs is a NAT router between your home network and the Internet. While that is still true, there is one situation where the protection normally afforded you by the router is non-existent, leaving your public IP address visible to the world and your home network open to attack. I have actually observed the phenomenon I will describe in a moment, so I know it is an issue and something you should know about. It's highly unlikely it could be exploited on any large scale, but it's possible, so something worth discussing. In any event, the concept is out there, so someone is sure to try it.
This reader question came up in Security Now! Episode 133:
Question #5, Sami Lehtinen…from Helsinki, Finland makes a GREAT observation about dangerously leaky "hardware" firewalls. He says: I wanted to warn people about potential problems with regular home routers such as the more expensive and fancy firewall routers that are very configurable. That configurability can backfire nastily….

While the router is booting – it's quite a long process – parts of the system start with default configuration, like the switch portion. This causes all LAN, WAN and DMZ ports to be completely bridged for about one minute. After that, normal NAT/SPI, DHCP, et cetera, function returns….
What Sami discovered is that you are directly connected to public Internet for about a minute while the router reboots. Steve Gibson concurs and proposes his solution, which I wholeheartedly endorse:
So this is a very real problem. What, I mean, the takeaway from this actually is to – what I would do is, and I'm probably going to do it from now on, I don't reboot my router very often, but I would disconnect my LAN side connection for a couple minutes until the router comes up and it settles down, and then bring my local network up inside….
---
December 16, 2011 1:38 AM
For years I have trusted CNET's download.com as a trustworthy place to download software, but some recent news has made me rethink my position. Seems that according to Brian Krebs, "…CNET increasingly is bundling invasive and annoying browser toolbars with software on its site, even some open-source titles whose distribution licenses prohibit such activity." Egad! While I am usually careful to pay attention to what an installer is wanting me to do, I prefer such stuff not be offered to me in the first place.
SANS reports: "The president of Download.com has apologized for bundling Nmap open source network scanning software with an installer that changed browsers' home pages and default search engine. Nmap developer Gordon Lyon said that the bundling violated the Nmap distribution license.  The installer in question has been removed."
CNET, get your act together or us Geeks will stop relying on you altogether as a trusted source of both information and software.
---
December 15, 2011 1:21 AM
I checked out an interesting site, malwarecity.com, courtesy of one of my fellow Net Admins' assistants. He referred me to a post about a malware removal tool that targets the most important infections identified in November. The tool, in both 32-bit and 64-bit versions, is provided by Bitdefender. You can read the post here.
I haven't tested the tool and have had just a quick browse of the Malwarecity site, but it sure looks like true security Geek stuff. Makes sense, as the site is powered by Bitdefender.
Unfortunately, the list of the top 100 wasn't yet posted on the download page as promised. I'll try to check back and revise this post as soon as it shows up.
---
December 14, 2011 1:20 AM
A study by Accuvant Labs, commissioned by Google, has concluded that of the top three browsers, Chrome, Internet Explorer and Firefox, Chrome is the most secure. Internet Explorer ranks second and Firefox comes in third. Accuvant took a different approach than previous comparisons that relied on historical vulnerability statistics and URL blacklist services favoring instead a more comprehensive look that included sandboxing, plug-in security, JIT hardening, address space layout randomization (ASLR), and data execution prevention (DEP) as well as URL blacklist services. They concluded:
The URL blacklisting services offered by all three browsers will stop fewer attacks than will go undetected. Both Google Chrome and Microsoft Internet Explorer implement state-of-the-art anti-exploitation technologies, but Mozilla Firefox lags behind without JIT hardening. While both Google Chrome and Microsoft Internet Explorer implement the same set of anti-exploitation technologies, Google Chrome's plug-in security and sandboxing architectures are implemented in a more thorough and comprehensive manner. Therefore, we believe Google Chrome is the browser that is most secured against attack.
The 140-page report is highly informative, especially if you want to get your security geek on.
---
November 30, 2011 11:55 PM

Better, but I'm not there yet. Truth is, I haven't been working on the existing passwords and there are now many, many sites that I no longer even log into. I did my first LastPass Security Challenge on July 11, 2010 and reported on it in this article: I Just Scored 55.7% on the LastPass Security Challenge. Here are my key results this time:
Top strength rating for passwords is 100% – my average is 63.9% Yikes!
24 unique passwords are used on more than one site – a definite no-no.
101 sites are using duplicate passwords – some of these are OK, but poor practice.
29 of my passwords score below 50% strength rating.
Average password length is 9.1 characters – 10 characters would be better.
One key factor that has greatly improved: Multifactor Authentication Score is 7/10. That's probably due to my using the Yubikey.
---
November 30, 2011 10:02 PM
There has been a furor today over some Columbia University researchers' claims that certain HP printers can be compromised by hackers via "Remote Firmware Update" and made to overheat or catch fire. This article on redtape.msnbc.com is the first one I was aware of and leads with:
Could a hacker from half-way around the planet control your printer and give it instructions so frantic that it could eventually catch fire? Or use a hijacked printer as a copy machine for criminals, making it easy to commit identity theft or even take control of entire networks that would otherwise be secure?

It's not only possible, but likely, say researchers at Columbia University, who claim they've discovered a new class of computer security flaws that could impact millions of businesses, consumers, and even government agencies.
You can read the article and decide for yourself it this is a real threat or just sensational journalism. My take is that I'm not going to worry about it unless it starts happening in the wild. Naturally, HP responded and while I'm no HP apologist, I tend to view their stance as justified. You can read HP's statement which leads with:
Today there has been sensational and inaccurate reporting regarding a potential security vulnerability with some HP LaserJet printers. No customer has reported unauthorized access. Speculation regarding potential for devices to catch fire due to a firmware change is false.

HP LaserJet printers have a hardware element called a "thermal breaker" that is designed to prevent the fuser from overheating or causing a fire. It cannot be overcome by a firmware change or this proposed vulnerability.

While HP has identified a potential security vulnerability with some HP LaserJet printers, no customer has reported unauthorized access. The specific vulnerability exists for some HP LaserJet devices if placed on a public internet without a firewall.
HP says it is working on a firmware upgrade to address the security vulnerability.
---
November 28, 2011 10:42 PM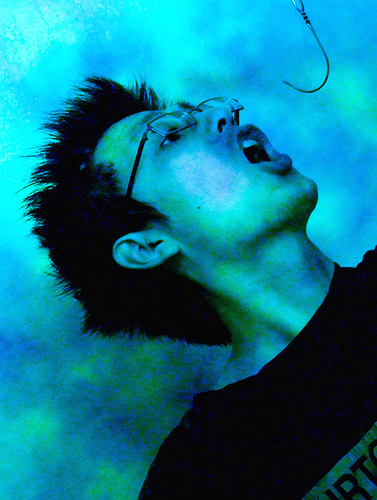 The cyber-criminals are getting pretty good at perpetrating their phishing scams. Even those of us in the know sometimes have trouble spotting them. Find out how well you fare in the OpenDNS Phishing Quiz:
"Ever wonder how good you are at telling the difference between a legitimate website and one that's a phishing attempt? Take this quiz to find out how well you can identify which websites are real and which ones are really good at stealing your personal information. Vote for each website you see as either "Phish" or "Real." When you're done, we'll tell you how you did. Good luck!"

Here are my results:

Congrats! You correctly identified 5 out of 10 websites in the OpenDNS phishing ID quiz!

Nice work! You've got a good eye for what's legitimate and what isn't. If you haven't already, consider setting up OpenDNS for those times when you think the website you're about to head to is real… but aren't quite sure.

Good luck!
---