---
October 30, 2012 11:05 PM
Posted by:
Ken Harthun

Edgar Allen Poe
,
Encryption
,
Fun stuff
,
Security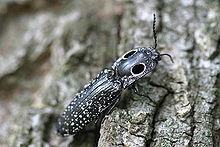 Huge kudos (and an as-yet-unspecified major award) go to the first person who deciphers the following message (hint–the photo is the key to the source of the message):
53‡‡†305))6*;4826)4‡.)4‡);806*;48†8¶60))85;1‡(;:‡*8†83(88)5*†;46(;88*96*?;8)*‡(;485);5*†2:*‡(;4956*2(5*—4)8¶8*;4069285);)6†8)4‡‡;1(‡9;48081;8:8‡1;48†85;4)485†528806*81(‡9;48;(88;4(‡?34;48)4‡;161;:188;‡?;
Post your comment with the cleartext here. The solution will be posted tomorrow on Halloween.