Sep 20 2009 9:54PM GMT
Posted by:
Ken Harthun
Tags:
Thanks to Google, there's a tool you can use to check any site and see if Google lists it as hosting any suspicious files or acting as a malware intermediary. Yes, I know there's a Firefox extension and that the Google Toolbar for Firefox incorporates the tool, but what if you're out in the field on a machine that doesn't have the tool installed and you want to check a site? Simple. Use this URL:
"http://google.com/safebrowsing/diagnostic?site=[URL of site you want to check]" (Leave off the http://).
For example, this URL produced the report shown in the screen shot (click on the image to view it full size):
http://google.com/safebrowsing/diagnostic?site=itknowledgeexchange.techtarget.com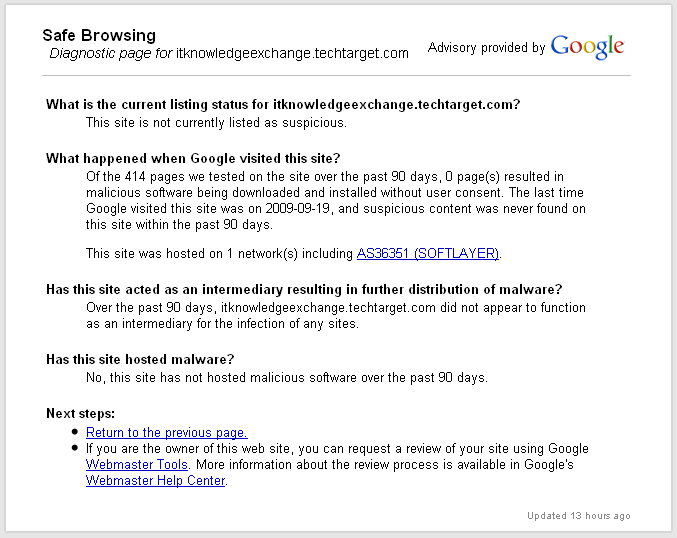 Try it out for yourself on your favorite sites. You might be surprised at what you find out.
(Thanks to Steve Gibson and Leo Laporte of Security Now! for presenting a reader comment that brought this to my attention.)
What do you think? Leave a comment!