Jun 9 2012 1:18PM GMT
Posted by:
Ken Harthun
Tags:
If you are a member of music site Last.fm, you may want to change your password. While they have not confirmed that any passwords have leaked, an announcement on their web site says they are "investigating the leak of some Last.fm user passwords."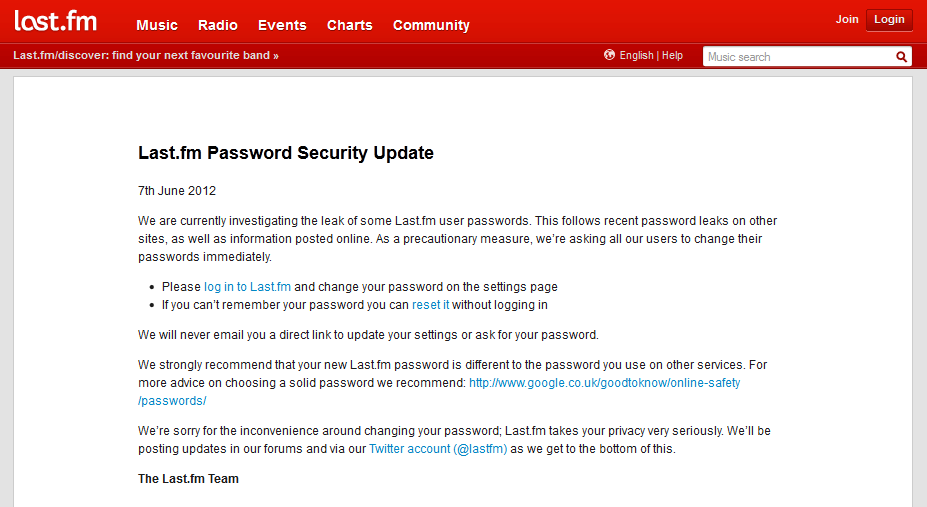 This is a good time to think about changing passwords on all of your social media sites. While you're at it, do a thorough review of all your passwords. If you have a password manager such as LastPass, or KeePass, the chore is much easier.