Aug 31 2012 7:14PM GMT
Posted by:
Ken Harthun
Tags:
My last post, "Humor: Only an idiot…," was a poke at the lighter side of password security, particularly ridiculously easy-to-guess passwords. Unfortunately, it is an all-to-common habit even for the savvy among us. Check out this email I got in response to the creation of a login for me on an external system: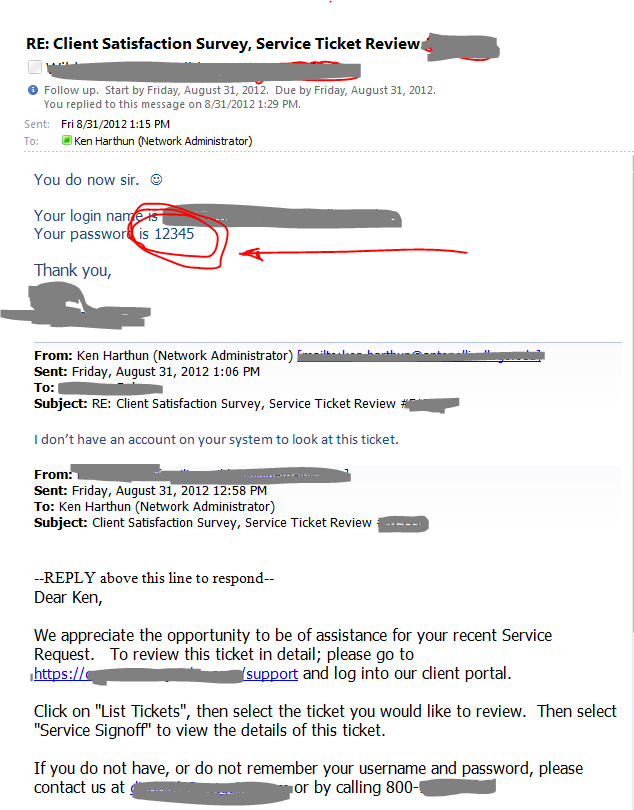 I suppose they assumed I would immediately login and change the password, but what if I didn't get this for a few days?
I hope their system is fully patched! Once in, someone could wreak havoc if one knew what one was doing…