Nov 21 2011 5:57PM GMT
Posted by:
Ken Harthun

Password
,
Password Management
,
Security best practice
,
Worst passwords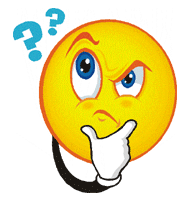 It sometimes seems like no one is listening when it comes to good password practices. I stress best practice with end users at every opportunity and though I always get the old okey-doke head nod, they rarely listen. The problem is, people are lazy and don't want to be bothered with creating good passwords, to say nothing of managing all of them.
It's no surprise to find what security firm SplashData says are the top 25 worst passwords of 2011. In fact, it's even less of a surprise that I have seen fully two-thirds of these passwords in use by people I know:
1. password
2. 123456
3. 12345678
4. qwerty
5. abc123
6. monkey
7. 1234567
8. letmein
9. trustno1
10. dragon
11. baseball
12. 111111
13. iloveyou
14. master
15. sunshine
16. ashley
17. bailey
18. passw0rd
19. shadow
20. 123123
21. 654321
22. superman
23. qazwsx
24. michael
25. football
A security Geek's work is never done…