---
December 29, 2017 6:58 PM
"Measure twice, cut once," is a good way to approach new protocols, and TLS 1.3 is no exception. When it comes to approving updates to key security protocols, the Internet Engineering Task Force may seem to move slowly as it measures the impact of changes to important protocols. In the case of...
November 1, 2017 12:55 AM
The ongoing drama between Kaspersky Lab and the U.S. government received some much-needed sunlight last week as the antivirus vendor finally uttered two very important words: Equation Group. Kaspersky issued a statement describing how it came to
---
October 31, 2017 9:18 PM
"Three may keep a Secret, if two of them are dead." So wrote Benjamin Franklin, in Poor Richard's Almanack, in 1735. Franklin knew a thing or two about secrets, as well as about cryptography, given his experience as a diplomat for the fledgling United States, and he's right: a secret...
---
October 20, 2017 6:46 PM
Kaspersky Lab's latest salvo in its ongoing feud with the U.S. government and media offered some answers but raised eve more questions. The company on Tuesday broke its silence a week after a series of explosive news reports turned up the heat on the Kaspersky controversy. We discussed the...
---
September 29, 2017 8:16 PM
The infosec industry needs to express more empathy for hacking victims and engage in less public shaming. That was the message from  Don Freese, deputy assistant director of the FBI and former head of the bureau's National Cyber Investigative Joint Task Force (NCIJTF), at the (ISC)2 Security...
---
August 8, 2017 6:38 PM
The feud between Symantec and the web browser community, most notably Google, appears to be over now that DigiCert has agreed to acquire Symantec Website...
---
November 30, 2016 9:31 PM
In the past, the simple sharing of a Microsoft Word document with a colleague over email wasn't cause for alarm. It wasn't the kind of event that was regularly reviewed or even recorded by a security operations center. Maybe it should've been. Regardless, in the age of rapid cloud adoption, such...
---
July 21, 2016 2:18 PM
Outside of command line tutorials for Linux, the term "environment variable" increasingly appears right next to "security vulnerability." Consider Shellshock -- one of the worst exploitable flaws ever -- which requires little more work than attaching malicious code onto an environment variable....
---
May 13, 2016 8:43 PM
During the legal battle between Apple and the FBI over gaining access to an iPhone used by one of the San Bernardino shooters in December's terrorist attack, an unexpected development...
---
April 8, 2016 5:29 PM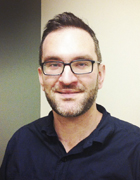 Profile: Michael Heller
Branding a security threat with a catchy nickname isn't new but the practice has evolved over time. Nicknames used to be for worms or viruses (Melissa, Code Red, etc.) and most were named by those who created the code...
---