---
August 8, 2017 6:38 PM
The feud between Symantec and the web browser community, most notably Google, appears to be over now that DigiCert has agreed to acquire Symantec Website...
November 30, 2016 9:31 PM
In the past, the simple sharing of a Microsoft Word document with a colleague over email wasn't cause for alarm. It wasn't the kind of event that was regularly reviewed or even recorded by a security operations center. Maybe it should've been. Regardless, in the age of rapid cloud adoption, such...
---
July 21, 2016 2:18 PM
Profile: Peter Loshin
Outside of command line tutorials for Linux, the term "environment variable" increasingly appears right next to "security vulnerability." Consider Shellshock -- one of the worst exploitable flaws ever -- which requires little more work than attaching malicious code onto an environment variable....
---
May 13, 2016 8:43 PM
During the legal battle between Apple and the FBI over gaining access to an iPhone used by one of the San Bernardino shooters in December's terrorist attack, an unexpected development...
---
April 8, 2016 5:29 PM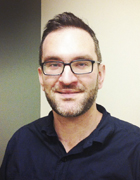 Profile: Michael Heller
Branding a security threat with a catchy nickname isn't new but the practice has evolved over time. Nicknames used to be for worms or viruses (Melissa, Code Red, etc.) and most were named by those who created the code...
---
January 29, 2016 2:30 PM
It wasn't that long ago that endpoint security was viewed as an afterthought (and some might argue that for a lot of folks, it still is). As enterprises and security managers scrambled to shore up the perimeter defenses and protect the corporate network, it felt like attending to the security needs...
---
January 27, 2016 10:09 PM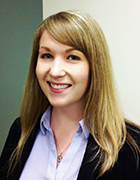 Profile: Madelyn Bacon
The security industry is suffering from a complex staffing shortage, and the dreaded millennials might just be the answer to this problem. Some in the industry disagree...
---
February 21, 2014 6:01 PM
With Black Hat's conference in Singapore coming up next month, I found myself chatting with independent security researcher Nitesh Dhanjani, who'll be giving a presentation at the March 25-28 event. We talked mostly about some things he'd learned about the Philips...
---
September 27, 2013 9:14 PM
Ran across the Fortune 1000 Cyber Disclosure Report, published earlier this month by Willis North America, a unit of Willis Group Holdings. The report found that among the Fortune...
---
August 30, 2013 3:27 PM
Out in the last few days is an interesting quarterly update report from McAfee. Topline findings from the second quarter of the year include the...
---