Nov 30 2013 2:45PM GMT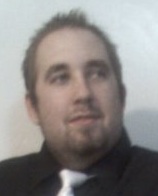 Profile: Eric Hansen
I'm not sure how the job market is everywhere else, but near Detroit where I live it is like trying to find a horse in a barn.  There's jobs everywhere but everyone hiring is either a recruiter or nit picking on the details it seems.
Don't get me wrong, recruiters can be the best tool anyone can have in finding a job.  The problem is that most don't know IT terms or how they relate.  Case in point: Linux.
I don't have much experience with Red Hat (sans back in the day when I got it from school plus Fedora and CentOS).  Most people seem to dismiss me right away for that fact alone.  What they fail to realize really is that most skills from one distro to another is transferable.
Every Linux system is going to have an init system, kernel, package manager, etc… heck, even man pages (if a system doesn't have man pages then something is seriously wrong).
I don't understand the justification behind telling a client they're not worthy of a position just because they don't have experience with one or two distro's, even after explaining how what you know so far is transferable or at the very least adaptable.
I love Linux but it seems the one thing that hurts it the most for those who aren't senior-level position people is the vast abundance of flavors out there.  It hurts us more than helps when we dedicate so much time in learning just how to work Linux in general to be thrown out because we used 10.04 instead of 10.10 of Ubuntu (not real life example but feeling is still there).