Dec 4 2011 12:43AM GMT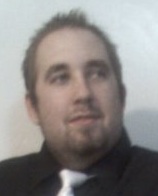 Profile: Eric Hansen
Its 12:40 AM here as I'm typing this, on a Saturday night, and what better thing to do than to discuss some security?
 I'm all for healthy competitions (heck, I even partake in some wargames for the fun of it).  But this is one that could really benefit you.  Here's the main points: the GCHQ (which is a British government organization) is using the web to recruit new people for their security team.  Now, this may not sound new at all to many because hey, who hasn't used Craigslist or Monster to get people for a position?  This is different, however.  They are running this website called Can You Crack It? which upon visiting it prompts you with a welcome screen to crack a code.  Once you get the key code, apparently (though I can't vouche as I haven't cracked it myself) you'll be presented with a true welcome screen.
This is pretty intuitive in my opinion.  In fact, I'll be documenting my progress here during the duration of this project (which ends in 7 days).  Will I get it solved?  Most likely not…I'm not a wiz when it comes to this kind of stuff, but why not try and have some fun with it?  I'm not sure if you can have mulligans with this or not, but it does seem the code is static.  I'll be posting more about this most likely tomorrow, after I drink some more hot chocolate and try to fuse every single brain cell I have to solve this.