---
November 20, 2010 4:25 AM
Maybe it's because nobody seems to apologize for anything anymore in a court of law, but I have to admit I was a bit surprised to hear that SAP co-CEO Bill McDermott apologized to Oracle in such unequivocal terms when he took the stand on Monday, as the trial began its third week. 
Whether it helps SAP in its attempts to limit damages remains to be seen, but McDermott told the court — and Oracle hired gun David Boies — that he was sorry that SAP had failed to pay attention to what TomorrowNow was up to.  He said he also never really bought into the hype that buying the subsidiary would lead to the gains others at SAP thought was possible, and that whole move was more or less a bust in terms of sales.
After that, Oracle rested its case, and SAP began calling its witnesses, including damages expert Stephen Clarke. He told the court that damages should be based on the number of customers it poached, and not the thousands it had hoped to steal away from Oracle — which comes to just over $40 million, quite a bit lower than the $1.7 billion Oracle's expert estimated.
By week's end, SAP had also rested its case.  Closing arguments are now expected on Monday, ahead of schedule, with jury deliberations to follow. 
And still no Leo.
November 18, 2010 8:43 PM
There certainly has been a lot in the trade press over the past couple of weeks about SAP project failures. Michael Krigsman, who has come to be known as the authority on these matters, provides an excellent analysis of Lumber Liquidators recent SAP project. The main theme — users didn't adopt the software, and therefore, it didn't work.
Most projects begin life with the hopeful enthusiasm of anticipated triumph and success. However, success requires paying planning for details that do not become relevant until much later in project; training is a perfect example.
There are of course thousands of SAP projects that do end with "triumph and success." And so this week, I asked SearchSAP.com readers to share some of their strategies for ensuring SAP success, especially around end-user adoption. Lots of people emailed me with advice, and here are a few I'd like to highlight.
Girish Kumar Dharan wrote to say it's crucial to involve the super users in the early part of the testing phase. Typically, the new system is shown to the super/key users during User Acceptance testing. But there are key functionalities and processes that the super users can try out during the Unit Testing and Integrated System Testing phases also that will bring some big advantages.
Any major design gaps will be captured at an earlier stage in the process
You create a bunch of super/key users who will become comfortable with the system and will be kind of "brand ambassadors" for the new system
By doing testing of critical parts earlier, the effort around fixing more defects in User Acceptance Testing is reduced considerably
In turn, within the system itself, there are tools to ensure that it is more usable, according to H Krishan, who is the head of IT at Indian Rayon and has implemented SAP 3.1H, 4.0 in 1998 and ECC 6.0 in 2006.
Make the data entry screens simple, customized to the users and not the standard SAP screens, H Krishan advised. The screen design options are available in most frequently used codes — ME21n, ME51n, MIGO, CO11n.
Also, hide unwanted columns and reduce the size of columns. Use GUiXT feature to customize data entry screens, which is very easy and very effective, H Krishan said.
He also suggests that when developing reports, group the reports, and provide "buttons" for various options instead of separate reports under a menu. For example for a complex activity series like LSMW upload from text file, validation run on Z table, and then upload from Z table to SAP standard table in SD module.
"We provided one report screen with radio buttons for each operation, with other options visible but grey so that the whole process is understood but followed in one report one button at a time."
Carole Pinzone, the PMO program manager from Murray Goulburn Co-operative Co. Ltd, the largest milk processor in Australia, said that managing change is the key to success. Thoroughly evaluating stakeholders and the impact of the change on them enables them to be grouped. Then, tailored actions can be taken to support them through the changes.

Ted Margison, who is now the owner of the consulting firm Pebble LLC, has worked on more than 50 implementations covering over 20 different ERP systems, offered this advice.
"The biggest obstacle to success is accountability," he wrote. "Most companies do not have a good handle on accountability which impedes making changes and implementing effective and efficient processes. Addressing this goes a long way to a successful implementation."
---
November 12, 2010 8:49 PM
What happened to Larry Ellison?
This week Oracle CEO Larry Ellison took the stand to testify in his company's lawsuit against SAP, and many expected the same outspoken Ellison who brought the lawsuit to begin with.  For whatever reason, it didn't quite turn out that way. As John Paczowski at All Things Digital wrote, a more subdued Ellison came to court armed with blow darts, and not swords. Maybe it was Ellison taking a page from Sun Tzu's Art of War, I don't know.
Ellison reportedly told the court that, as a result of TomorrowNow infringing on Oracle intellectual property Oracle's losses amount to $4 billion in lost customers and software, even if SAP was only able to gain around 350 new customers as a result of the deal.
---
November 7, 2010 11:41 PM
Are you interested in the private cloud?
It was a question I asked a few users while I was at the recent TechEd conference in Las Vegas. Keep in mind, these are the guys who like to get under the hood of these applications, see how they run, determine what makes them tick. They're smart, they're code jockeys. These are the guys (and gals of course) who spend an hour in a half on one of their first nights in Vegas drinking beer and watching five teams demonstrate cool applications of SAP technology in the famous Demo Jam. And the winner gets a beautiful Crystal trophy that rivals the Stanley Cup.
The private cloud wasn't in the forecast any time soon, some said. A couple of very honest folks admitted that they weren't even really sure what it was.
Confusion isn't helped by the fact that like much of the cloud-related terminology, the "private cloud," is, well, getting cloudy. It's another one of those terms that is starting to be applied to more than one technology these days.
So what is a private cloud? A private cloud, in the purest sense, is a virtualized, automated, self-service data center behind a corporate firewall. Its goals are to increase flexibility, streamline management and more closely align IT usage and costs through a chargeback system — but very, very few data centers are at this point yet.
But that term "private cloud" is making its way out of the internal data center, and elsewhere these days.
I've been getting briefings from lots of vendors who tell me that they're selling "private clouds" for SAP customers — "certified private clouds" to be exact. But by this, they mean they're hosting and running the customers' applications in external data centers, leveraging dedicated, virtualized servers.
These services fall under the relatively new term "virtual private cloud" or "hosted private cloud." The interesting thing here for customers is that these services are sold by the drink — customers only pay for the capacity they use.
Virtustream, for instance, charges per infrastructure unit — a combination of CPU and memory — enabling it to bill customers for only what they use. The result? Customers save money — anywhere from 20-25% of what they may have spent building their own internal cloud, Virtustream's CEO Kevin Reid said.
Domino Sugar recently chose Virtustream to run all of its SAP applications in production in a Virtustream private cloud — including enterprise resource planning, customer relationship management, invoice and orders systems, business intelligence, human capital management and payroll.
This model could lend more value to customers leveraging hosting providers, and their "clouds," for running test and development environments, and it'll be interesting to see whether more customers choose it.
For instance, HiLn, an SAP consulting firm that specializes in putting SAP applications in the cloud, is currently helping a company with an upgrade from R/3 to ECC 6.0. The organization couldn't get a budget for hardware in the next three to four months, so it's using HiLn's private cloud for the upgrades. The company is paying less than $1,500 for four months to start working on these systems.
"It gives them the ability to make life easy, scale up pretty quickly, in less than an hour," Chris Carter, owner of HiLn, said in a recent interview.
---
November 5, 2010 6:26 PM
Since opening arguments in the intellectual property trial involving SAP and Oracle didn't begin until Tuesday, and the court was in recess on Wednesday, some of the most interest revelations have yet to come. No doubt everyone wishes they could be there in the courtroom on Monday when Oracle CEO Larry Ellison takes the stand. I know I do.
Even so, there's been some pretty interesting developments along the way that set the stage for Ellison's appearance, even if they might not be as amusing as Thomas Wailgum's eight "outrageous" defense strategies SAP might consider using.  (I'm a fan of the 1978 classic Animal House, so the Otter defense was my favorite.)
---
October 28, 2010 4:46 PM
When you think of software roadmaps, do you think of peace of mind? Predictability? If none of those things ring true, you're not alone.
That's because an overwhelming 85% of IT directors in the UK say they're frustrated by the lack of clear vendor roadmaps needed to make informed decisions regarding hardware and software, according to a new survey conducted by the UK and Ireland SAP User's Group. 
Not surprisingly, perhaps, 82% said they'd ditch a current vendor if another one was able to provide better clarity into their products.
---
October 7, 2010 7:55 PM
I feel it's time for a little acquisition speculation — and no, I'm not going to belabor HP and SAP rumor.
Rumor of a BMC sale crossed Bloomberg this morning. BMC sells systems management tools — aiding customers with some of the processes in application lifecycle management tasks. It competes with the likes of CA and IBM Tivoli, according to a colleague here at TechTarget.
Bloomberg reported that SAP and Oracle are the likely buyers.
I've written here a couple of times that application lifecycle management is the true centerpiece of SAP's strategy. It's a money maker, and it gives them added control over their accounts.
That point, and a couple of others, makes the BMC acquisition rumor interesting.
SAP already has an OEM agreement with BMC. According to BMC's website, BMC and SAP's joint install base includes almost 7,000 customers.
Is SAP the likely buyer here?
It's an interesting idea, but let's consider this. One of the main initiatives for the next version of Solution Manager is to make it more open, according to a previous interview with Matthias Melich, vice president of SAP application lifecycle management. SAP is aware that organizations use many different tools to manage application lifecycle, and, therefore, Solution Manager plugs into dozens of best-of-breed tools — either by adapters, open interfaces or original equipment manufacturer (OEM) agreements. The goal is not to replace the best-of-breed tools but to pull the data into one central location — so customers don't have to log into 10 different systems to get the information they need.
I'll refer you to this slide (slide 10) for an idea of just how "open" SAP's advertising.
What would a BMC acquisition mean for, say, SAP's CA partnership? Does this make Oracle the more likely buyer? It hasn't purchased any companies since Tuesday.
---
October 2, 2010 4:24 PM
This past week, I had the opportunity to speak with Andreas Oczko, DSAG Executive Board Member, department operations/service and support. DSAG is the SAP user group for Germany, Austria and Switzerland.
I was interested to hear what DSAG thought about SAP's strategy.
DSAG has made its share of headlines for its criticism of SAP over the Enterprise Support affair. With that issue muted (thanks to SAP's introduction of a tiered maintenance and support model), I was curious what DSAG considered to be the most important initiatives for the upcoming year.
Right now, he said, they're focused on working with SAP on future software developments.
My mind readied to type the phrase I hear over and over again — on-demand, on-premise, on-device.
---
September 27, 2010 6:52 PM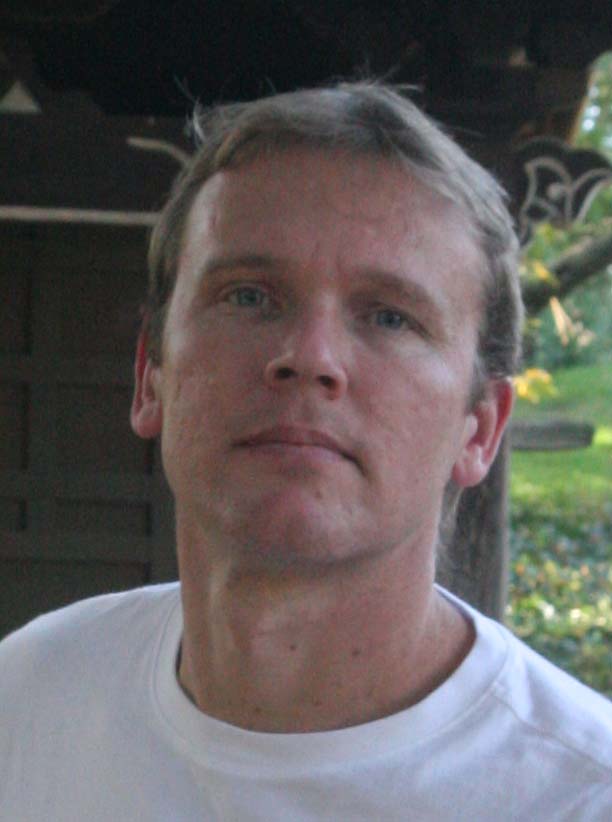 Profile: Barney Beal
Editor's note: Brenda Cole, associate editor on SearchManufacturingERP is attending the annual CSCMP conference this week. She filed this report.
A focus of this year's Council of Supply Chain Management Professionals 2010 Annual Global Conference is increasing the globalization of manufacturing , and today's keynote speaker was somebody who knows this subject from top to bottom. Carlos M. Gutierrez is the former Secretary of the U.S. Department of Commerce under George W. Bush, as well as founder and chairman of Global Political Strategies consulting group and former CEO of the Kellogg Company.
In his speech, Gutierrez had one clear message to CSCMP's attendees: supply chain professionals have always been — and must continue to be — leaders in globalization. He lamented the rise of "protectionism" — that is, the tendency for countries to place heavy tariffs on imports and hunker down around the idea of buying nationally-produced goods.
Gutierrez criticized the political games that he sees behind trade tariffs in the U.S. and pointed out that these tariffs are hurting our allies, such as Panama and Columbia, whose economies would benefit exponentially from more free trade agreements. A free trade agreement with South Korea would be the largest since the North American Free Trade Agreement (NAFTA), he said, and would "send a message to China," a country that continues to be America's number one manufacturing rival.
Along with the importance of globalization, Gutierrez had one more bit of advice for supply chain professionals: keep it simple. He cautioned against using too many metrics to measure success, as that can lead to corporate "naval gazing" and a disconnect from a manufacturer's economic reality.
"The complexity of supply chains today, I find breathtaking," Gutierrez said. "I don't think your job is to convey complexity; I think your job is to simplify."
Gutierrez certainly gave CSCMP 2010's attendees some heavy concepts to think about. What else will be on their minds throughout the conference? Keep your eyes on the SearchManufacturingERP.com and the ManufacturingTT Twitter feed to find out.
Meanwhile, the San Diego Convention Center is bustling with over 3100 attendees from 45 countries and a wide variety of manufacturing industries, ranging from food and beverage to health care to Department of Defense.
This year, CSCMP includes a new attraction that's already getting a lot of attention: the Supply Chain of the Future. It's a 100,000 square foot supply chain simulation that showcases machinery, hardware and software used on the shop floor. Visitors can watch as RFID tags on the warehouse ceiling track pallets on the ground, robotic arms wrap and move boxes, workers perform inventory checks using voice command software and much more. Be sure to check the ManufacturingTT Twitter feed throughout the next few days — I'll be posting plenty of pictures from the Supply Chain of the Future!
---
September 18, 2010 3:37 PM
I must admit, I was left a little confused by SAP's Tuesday announcement on business analytics.
Why would SAP hold a big press conference, call in the big guns in Bill McDermott and introduce a bunch of new vertical applications that didn't really leverage (at least yet) any of the technology principals SAP espoused at Sapphire — on-demand, in-memory and mobile?
To be fair, SAP's working with HP to put these applications in the cloud, and that likely means that they will in some way leverage HANA — the in-memory appliance that SAP's working on with HP. Plus, SAP said they would support mobile in the second half of 2011.
So I posed my question to a couple of my sharpest SAP shop pals. I don't cover business analytics all that often. I know people want business analytics. But is there some huge demand for these that I haven't caught on to that'd make SAP push them out now?
What I got was an interesting history lesson.
For 10 years or so, SAP has sold industry-specific software as it relates to ERP. You're familiar with it — Apparel and Footwear, Public Sector, Utilities, etc. This is meant to accommodate potential customers whose business processes weren't covered by the R/3 functionality, one of my pals said.
Physically, these are add-ons to standard R/3/ECC architecture. Some of them extend standard tables and programs, and some are 'non-modifying', completely in their own namespace. But when it comes to BI and BW content, these customers are sometimes left behind, because that content is based on the standard R/3 scenarios. Historically, they were not able to run ETL or report on data that's in the vertical add-ons without custom development. SAP has put a lot of the vertical content in BW, but the BOBJ stuff is still pretty new.
So these new vertical apps present very appealing SAP BusinessObjects bait for those customers that run those "Industry Solutions", like AFS or the Utilities. It allows those apps to access content in that industry-specific software without a whole bunch of custom development.
It must be why the SDN-type folks at that press conference kept asking the question over and over again — how much custom development is involved in this? They were schooled in their history lessons.
No doubt business analytics is the hot sell right now. Surveys across our TechTarget sites reveal it is a top IT initiative for customers in 2011.
I'll return to a theme I've repeated a lot on this blog — is it cheaper to keep an existing customer or go out and get a new one? SAP of course wants to sell BOBJ into the existing customer base.
And of course, many customers don't want to buy something that requires a bunch of custom-development. Perhaps this is a case where the BOBJ content was custom-developed in-house for certain customers to meet specific business requirements, and then readied to be packaged and sold, my pal said.
Savvy, SAP.
But how many of the verticals can they actually deliver this type of functionality for? We shall see.
---