Jun 30 2014 12:58PM GMT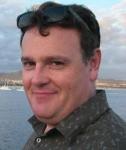 Profile: Clinton Jones
Tags:
This quote reportedly attributed to Leonardo da Vinci actually tells us a lot more about the amount of effort involved in delivering a simple experience to users than we probably realise.
In fact simple interactions, particularly with systems can rapidly become complex in their nature quite simply through variability.
Interestingly we see that complexity can arise even when simple components and simple interactions are combined in various combinations and permutations. We often see this at Winshuttle when we see how a seemingly simple process that one thinks can be easily improved through a form becomes extraordinarily complex when all the variations in process attempt to be incorporated. Automating finance processes in SAP in particular then become more easily attainable with Excel than with a web form.
Run SAP simpler
SAP's apparent new mantra of making interaction with their leading ERP 'Simple' presents an interesting opportunity for Finance professionals to rethink the way that they work with the SAP ERP in the finance context but the question will be whether this simplicity can really be as digestible, effective and appropriate as diverse businesses require.
On face value, financial accounting is nothing more than debits and credits but any finance professional will tell you that the way you present those debits and credits ultimately determines how financial accounts are interpreted and relied upon for current and future decisions. The level of detailing also helps in arriving at more qualified conclusions.
A particular problem with working with the current model of SAP Finance Solutions is performance of the accounting system. Performance is often variable relative to the levels of automation, integration and transaction volumes but the biggest challenge seems to be the way the SAP financial system has been engineered and is used relative to contemporary expectations. Synchronization with a reporting system itself may also take many hours, hours that are particularly precious at period close.
Many companies complain the periodic processing is still heavily dependent on manual processing of certain transactions particularly when systems are not fully unified and while this could be addressed with systematic automation there are many variants in use cases that don't justify systematic automation because of relatively low value or low volume of transaction volumes.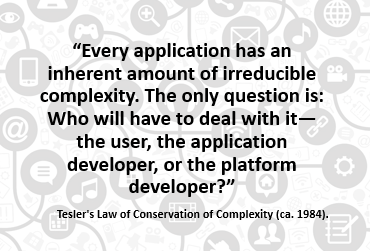 Those that have been using SAP financials for a good number of years know that the core SAP financial tables (excluding the CO tables) of BSEG and BKPF can contain very large volumes of data and that efforts to try and accelerate the ways in which reports are delivered can be very time consuming and not easy to iterate for accelerated period close. Reports are long running, resource intensive and problematic.
SAP's promise of SAP Simple Finance suggests that a simple finance document can be returned to in the data processing model without the need to have diversified views of the same data.
Some of the legacy constraints of deficient technologies inherent to recording financial transactions in multiple tables in a relational database have been the reason for this slowness and will now be avoided with Simple Finance.
Simplification with fewer tables
Of course, simplifying the experience for those who use the data comes at a price. There are prerequisites and among these it involves a wholesale rip and replace of the underlying infrastructure like switching to HANA as a database and applying Enhancement Pack7  (Ehp7).
SAP has engineered an application layer that has more technical complexity in order to support an enhanced on-the-fly reporting experience.  In order to get to a single version of the truth the ultimate objective for financial accounting is to logically connect FI line items contained in BSEG to the controlling line items in COEP to create single document views.
Focusing on the postings into financial and management accounting in the controlling part of SAP is important because the costs and revenue postings determine the value of individual transactions in any given accounting data recording system. In the past companies would work with just summary information in order to cope with the transaction volumes but you lose some of the advantages of granularity through this approach and detract from good analytics and address some of the data redundancy issues associated with SAP data in the FI-CO modules.
The new approach will harmonize internal and external reporting  which should alleviate some of the problems associated with data intensive processing and analytics. While this will not necessarily be interesting to all companies this will accelerate reconciliation and tighten the period close activities for many. Four main tables will be the end result, document headers and line items. What used to be considered tables will now be handled with Core Data Service (CDS) views leveraging HANA.  Those who have highly customized financials will need to take careful consideration of this if SAP Simple Finance is on their radar as an objective. Reporting will be faster, particularly for insurance and banking institutions.
If da Vinci's statement is true then,  SAP's new financials model really will bring sophistication at least for those focused on proper accounting and controlling but it will have achieved it only through an extraordinary amount of re-engineering at the application and platform logic level.
For consultants and developers this new approach will require reeducation and the understanding that they will need to move to account based CO-PA to reap the best advantages of the new design.