Jun 29 2014 9:03PM GMT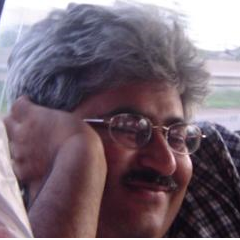 Profile: Jaideep Khanduja
Tags:
In my just concluded post I tried to highlight the basic difference between traditional project management and project management with Agile methodology. The emphasis remains on harnessing over the biggest hurdle in any project which is 'unpredictability'. This unpredictability can happen in any shape – customer, task, resource, team member, management, PMO, or any other stakeholder. It is not that Agile removes unpredictability. What it does is that it provides a methodology to adopt to reduce unpredictability drastically thereby improving chances of success.
When you have a higher level of predictability available with you with the help of insight or foresightedness you will be able to act in a proactive manner to build a stronger strategy to overcome risks. Agile methodology helps you in building smaller task cycles and thus embedding them with clear cut results of deliverables. All this happens in shape of iterations. Agile methodology emphasizes on incremental (or iterative) progress rather than the legacy waterfall approach in traditional project management. We all know that in waterfall approach, project teams have lesser chances of getting things 'first time right', specially in development. In Agile methodology, unlike traditional project management approaches, each aspect of project is revisited and realigned. In first go it might appear to be a more time consuming approach. But if you see the amount of energies and time required for exact alignment is always lesser as compared to the risk of derailment at a later stage.
When each aspect of a project – customer requirements, development plan, development etc. are visited frequently with a target of focusing more on the alignment among all, it provides a firm base to the project teams to move ahead in the right direction assisting them in achieving their goals within stipulated time frames.