Aug 5 2012 1:43PM GMT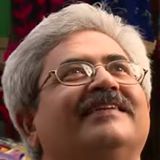 Profile: Jaideep Khanduja
If, for any kind of project, focus on three important areas when put right since the beginning of project; might help in attaining desired results and outcomes in appropriate, timely and within budget targets. The logistics are not mentioned here in terms of their importance as I feel all of them are equally important in order to drive a project successfully. Irrespective of the hierarchy they have been mentioned below, understanding and adherence is more relevant.
Three logistic points of any project management can be listed as:
1. Information flow from Customer: It is very important to keep a continuous information flow from customer end regarding their business requirements, changes required, enhancement perceived, and expectations from the new project in terms of deliverable, value addition in business and processes etc.
2. Customer Requirement flow to all concerned in Project: It is not only development team that is demanding customer requirements to be built in within the product. It is quality, implementation and any other stakeholders for whom this information is a good source of introspection and product logic discussions.
3. Internal flow of documents and information: Code is not a secret entity within any organization engaged in development of a product for a customer. It needs to be shared among various other teams (other than development team) so as to get them the flavor of product in the building process and hence prepare their relevant tasks accordingly. It might become a handy and useful tool for teams like QC, QA, Implementation, Deployment etc. so as to prepare accordingly.