Sep 29 2011 3:59AM GMT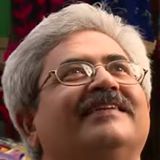 Profile: Jaideep Khanduja
A project manager's shell is his projects. Most of his life is spent in moving from one shell to another shell after spending a substantial amount of time, energy and efforts in each shell. Its quite funny if he introspects after a decade or so to analyze what exactly has he achieved by living in these shells. Probably there would have been a better way to run, execute, finish, start or close his projects, had he taken some of his crucial time to come out of this shell and see something around from where a new learning or idea could have been generated.
Some introspective questions from my side to a project manager:
Is it not important for a project manager to see other products similar to what he is delivering to his customers?
Is it not important to understand the gap between the ways you are coping you with the changes happening to the technology and the way it changing in the outside world?
Are you aware what I am asking you to do is already being done by your customer – exploring all possible products before placing an order to most appropriate for him?
Are you sure your successful product in the market will remain successful forever even if you don't do any of the activities listed here and keep living inside your shell?
How do you measure your pace of advancement with technology vis-à-vis the actual rapid changed happening outside?
Are you sure you won't get outdated soon with your traditional ways of managing a project without bothering about what advancements have taken place in that direction?
Choice is still yours. You love your shell, you feel management is quite satisfied with you, you are sure about your customer being happy with you and you are ok with your success rate.
But that is the scenario today. What for tomorrow?