Oct 16 2009 10:00AM GMT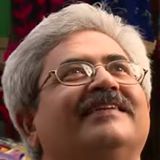 Profile: Jaideep Khanduja
Involve all stakeholders throughout: This does not mean that all people involved in the project have to keep them available full-time during the project but it means that the knowledge about the project, project progress, shortcomings, bottlenecks etc. should be continuously shared across the board universally. All members should have the same set of information available with them at any moment of time. Involvement will definitely vary from person to person and phase to phase.
Collaborative, Participative, and Interactive: The information flow should not be one way. It should comprise of praises, shouts, appreciations, arguments etc. Let each brain contribute in making it a success.
Be Demonstrative: Lead the project. Demonstrate by actions what you want from other members. Use fewer words and more actions, especially in case of crisis or a problem.

Identify the lazy goat: If there is any lazy goat that is bound to spoil the show, indentify it at an earlier stage so as to avoid higher risk at a later stage.

Keep a set of your customer shoes with you: Borrow a set of your customer shoes, and keep it with you during the project. Put off your shoes frequently, wear your customer shoes and then have a look at the project pace, progress and status. It will definitely give you a different perspective view.