Apr 27 2014 4:25PM GMT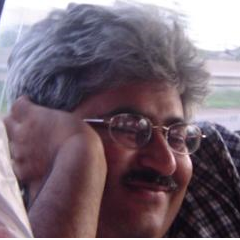 Profile: Jaideep Khanduja
If you are able to tie a successful marriage knot between the people (various teams working on a project) and the business requirements, in any project, during its project initiation phase, you have ensured an achievement of a very high rate of success for your project goals. That is what Agile development methodology does if you understand it well, adopt it by heart and put it in the blood of your project. You can very well find out the difference in the way you have been driving your projects towards success versus the actual success rate, once you adopt Agile strategy and make it an integral part of your project.
Agile talks about innovative approaches to be adopted in collaborating your various teams working on a project in such a way that everyone becomes equally engaged in a project and hence effectively a substantial partner in the success of a project. The whole team becomes a well synchronized unit that works in a perfect rhythm to move towards the project goals and achieving those goals. Ultimately it is the business requirement that leads in formation of business application development strategy and other strategies around the main strategy keeping complete attention intact on the nucleus of the requirements.
The strategies formed are so strongly built to optimally sync each individual's vision with the business needs so as to bring in a total transformed culture across various teams working on the same project. Once this culture reaches to its maturity level, there are various things that start happening within and outside the organization. Teams feel more satisfied, customer pumps in more business, overall commitment and delivery mechanism improves, quality enhances, and a consistently optimizing environment builds in.