---
March 24, 2017 8:34 PM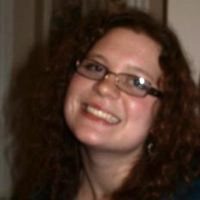 Profile: Kaitlin Herbert
Facebook
,
Identity theft
,
Social networking
Facebook cloning is a scam in which the attacker copies the profile picture of an authorized user, creates a new account using that person's name and sends friend requests to people on the user's list.

Comments are off for this post.


Email a friend
January 11, 2017 8:06 PM
malware
,
Threat actor
An exploit kit is a programming tool that allows someone who does not have any experience writing software code to create, customize and distribute malware. Continued… Quote of the...
---
January 6, 2017 11:16 PM
2FA
,
Authentication
Two-factor authentication (2FA) is a security process in which the user provides two authentication factors to verify they are who they say they are. 2FA can be contrasted with single-factor authentication (SFA), a security process in which the user provides only one factor -- typically a password....
---
November 30, 2016 9:13 PM
Security
,
VPN
FRPC Rule 41 is the part of the United States Federal Rules of Criminal Procedure that covers the search and seizure of physical and digital evidence. Continued… Quote of the Day
"While the...
---
November 10, 2016 9:21 PM
Security
Network behavior anomaly detection (NBAD) is the continuous monitoring of a proprietary network for unusual events or trends. Continued… Quote of the Day
"It's...
---
October 6, 2016 8:12 PM
Debugging
,
Security
,
Software testing
Fuzz testing or fuzzing is a software testing technique used to discover coding errors and security loopholes in software, operating systems or networks by inputting massive amounts of random data, called fuzz, to the system in an attempt to make it crash. If a vulnerability is found, a tool called...
---
October 3, 2016 7:27 PM
Compliance
,
Risk management
An IT control is a procedure or policy that provides a reasonable assurance that the information technology (IT) used by an organization operates as intended, that data is reliable and that the organization is in compliance with applicable laws and regulations. IT Controls can be categorized as...
---
September 16, 2016 2:42 PM
HTTPS
,
Security
HTTPS (HTTP over SSL or HTTP Secure) is the use of Secure Socket Layer (SSL) or Transport Layer Security (TLS) as a sublayer under regular HTTP application layering. Continued... Quote of the...
---
September 7, 2016 6:25 PM
Hacking
,
Programming
,
Security
Leet speak, also known as hackspeak or simply leet, is the substitution of a word's letters with numbers and/or special characters. Continued... Quote of the Day
"I...
---