---
January 17, 2008 2:02 PM
The designers of the new mall worked out a plan to connect their heat pump system to the data center of a near by Telco facility. During the winter, the data center heats the mall and during the summer, the mall uses the heat generated by the server room to preheat a local hotel's water system.

kstroh, Selling Heat
Mercursenteret is a shopping mall established in an old telegraph building in Trondheim, Norway. The shopping mall is cooled and heated by a heat pump system. In the winter during the heating period, the heat pump uses the cooling distribution system of the telecommunication centre in the next-door building (Teknisk Telehus) as the heat source. In the summertime, the heat pump operates mainly for cooling. Excess heat from the heat pump system is sold to pre-heat sanitary water in a hotel in the neighbourhood. The seasonal performance factor is 3.5 for heating and 2.5 for cooling.
January 17, 2008 12:18 PM
The MySQL purchase by Sun makes more sense than any other acquisition they have done since they botched NetDynamics 10 years ago. This could be what saves Sun.

Dana Gardner, Buying MySQL Could Save Sun
---
January 17, 2008 12:43 AM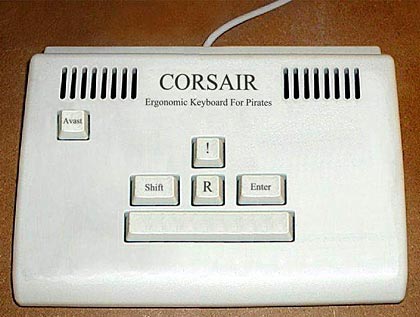 I've seen this several places — if anyone knows who I should credit, please let me know. Cute.
---
January 16, 2008 8:24 PM
Last night I was up late working and hit file/print without thinking.
Let me tell you, a laser printer sure does sound loud when the house is quiet and everyone is asleep. The rachet sound of the printer starting up and the hum of it printing out (I clicked and clicked but couldn't stop it) — combined with the surprised dogs barking at an unfamiliar night noise — made me a VERY popular person at the breakfast table.
Of course, we COULD get this old dot matrix Printronix model 6040L. Can you imagine working next to this thing all day? The guy who posted this on YouTube called it the World's Second Loudest Printer. I can't imagine what the loudest one sounds like. Oh wait, yes I can. So can you — just hit file/print around 3am.
[kml_flashembed movie="http://youtube.com/v/HMbyhYSbMG0″ width="425″ height="350″ wmode="transparent" /]
---
January 16, 2008 7:24 PM
SSDs have been around for decades while disk sales have surged. Using flash makes them more compact and power efficient than the older RAM-based models, but the concept is no different and the performance actually worse than RAM.

What is different is that a major storage company is now going to actually educate their risk-averse corporate customers about the benefits of SSDs.

Robin Harris, High-end flash drive goes mainstream
---
January 16, 2008 2:11 PM
Criminals are able to clone magnetic strips much more easily than chips, using skimming machines that they attach to ATM machines. Skimmers use a camera to record the keypad as the pin is entered, and a card reader to record the card's information.

Danny Bradbury, Has chip-and-pin failed to foil fraudsters?
The UK payments association Apacs confirms that chip-and-pin ATMs will sometimes fall back to exclusively reading the magnetic strip traditionally used to verify a card. That is necessary to support cards used by visitors from countries like the US, where chips in cards and readers are not mandatory.
---
January 16, 2008 1:34 PM
The workplace is a forest, in which there dwell numerous animals. There are, however, only three types:
The Fox, which is old. They are sly, devious, yet also wise. And politically minded;
The Wolf, which is slightly younger. Wolves realize that everyone must work as a pack to get things done, or personal ambition will lead to the ruin the of all; and
The Puppy. Puppies try hard to please, but make many mistakes. And are insufferably cute in their ineptitude.
SurveyWatch: Vendor unlocks secret of happiness?
---
January 16, 2008 3:44 AM
[kml_flashembed movie="http://youtube.com/v/QqVgjn6bkk4" width="425" height="350" wmode="transparent" /]
I was very glad to hear Bug Labs, with its open source hardware mashups, won CNET's Best of CES 2008 award for emerging technology.
Bug Labs is kind of like a "Build-A-Bear Workshop" for hardware devices. Very empowering.
---
January 16, 2008 1:16 AM
The Associated Press explains why the U.S. Department of Homeland Security is subtly dissing people over 50: "The over-50 exemption for Real ID was created to give states more time to get everyone new licenses, and [now comes the ugly part] officials say the risk of someone in that age group being a terrorist, illegal immigrant or con artist is much less."

In other words, if you're over 50 the government pretty much thinks you're harmless.

If Homeland Security really believes that, it could make up for that slight by letting people over 50 keep their shoes on while going through airport security.

Dale McFeatters, 50 Is The New Harmless
Washington Technology has an interesting article on the technology upgrades required for Real ID compliance. DHS released applications last month for $35 million in grants for the program and Congress recently approved another $50 million.
---
January 15, 2008 10:38 PM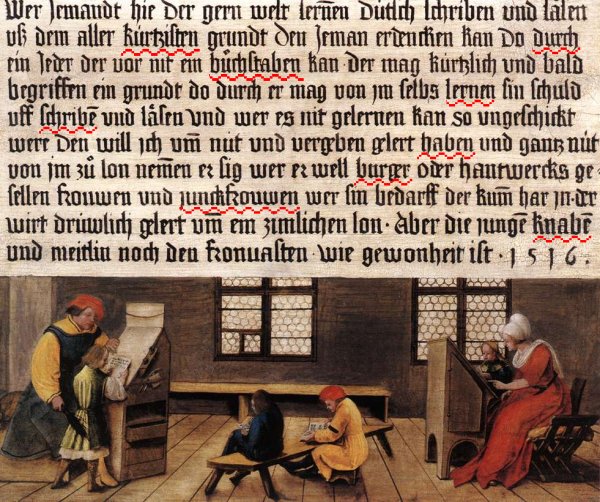 ---