---
November 13, 2007 2:04 AM
Some staffers who are putting in their notice are being escorted off campus immediately. Why? Because they've put in their notice to join Google.
Tim thinks the reason behind the quick mandatory exits are simply that Microsoft is afraid of losing more employees to Google if the person has a chance to stick around and talk up his new job.
November 13, 2007 1:23 AM
"I didn't write this to become famous; it was just to capture what I was going through."

Sgt. Troy Steward
In summer 2006, the online magazine Slate, Doonesbury creator GaryTrudeau and editor David Stanford launched a military blog called the Sandbox. According to a recent Washington Post article, the project began with one of the more bizarre solicitations in publishing history — an invitation from a cartoon character.
Trudeau penned the words, "It was a dark and messed-up night," in a "Doonesbury" Sunday strip, imagining a soldier blogging. In the next panel, B.D.'s cartoon comrade Ray Hightower announced the debut of "our command-wide milblog," where troops could vent and rhapsodize, and folks on the home front could learn what is going on from their point of view.
This is quite a beautiful blog in a very sad way. The writing is quite moving, and as in Michelle's emails, I'm struck by the juxtaposition of normal and surreal.
---
November 12, 2007 11:47 AM
"I work as a movement controller for helicopters. I help coordinate all the helo flights in and out of here, track the people, and load the helicopters. It's a great job, I love it! I have a great team. I work over 70 hrs a week…ugh…so on my "down days" I sleep! Today was a down day for me and I slept until 530 pm! It was great! Insurgents are everywhere. That sucks. We just keep our eyes peeled."

Michelle Murphy
Last Friday I got an unusual email: "Hi! It's Michelle Murphy from HTS! I found Lisa on MySpace and she gave me your email address, I hope you don't mind. What have you been up too?! I miss you mega! I'm out in Iraq!"
Michelle is a former student. She's just one of many soldiers serving in Iraq right now, but she's the only one I know. And until Friday, I didn't even know she was there.
Over the weekend we caught up a little and she shared some photos and anecdotes about what her life is like right now. She wrote about the extreme temperatures, living in pods instead of tents, and a little about what her days are like. She offered to send me a video of a camel spider but warned me that it was pretty gross. I looked up camel spiders and they are, indeed, gross.
Michelle has a gift for writing. It's like her computer keyboard has no backspace button. And the darndest thing is, she has no idea how well she writes.
Our generation is just now discovering the wealth of written correspondence left behind by our fathers and grandfathers and it got me thinking — who will compile the emails left behind from this generation?
---
November 10, 2007 5:23 PM
"Creative people are great, but creativity tends to be a messy process. There are going to be areas of your business where that's OK, and there are going to be areas where the last thing you want is messiness.

In those areas you should value and reward competent people who can do routine tasks very, very well. That's just as important as having brilliant, breakthrough thinkers."

Nicholas Carr,  How To Be a Smart Innovator
---
November 9, 2007 12:14 PM
"From that day forward we said we will not ship a product that we sell to the enterprise until we run our business on it"

Ron Markezich, Microsoft's ultimate beta tester
That issue came to a head with the release of Exchange Server 2000. Markezich says the product was not running optimally inside Microsoft, but it was shipped to customers nonetheless. The result was a veritable nightmare: customers experienced the same problems and Microsoft had to rush out numerous hotfixes.
---
November 9, 2007 10:31 AM
Lorne Green's famous Alpo campaign — "It's so good, I use it myself." In the TV commercials he would hold up a perfectly marbled sirloin steak before the camera.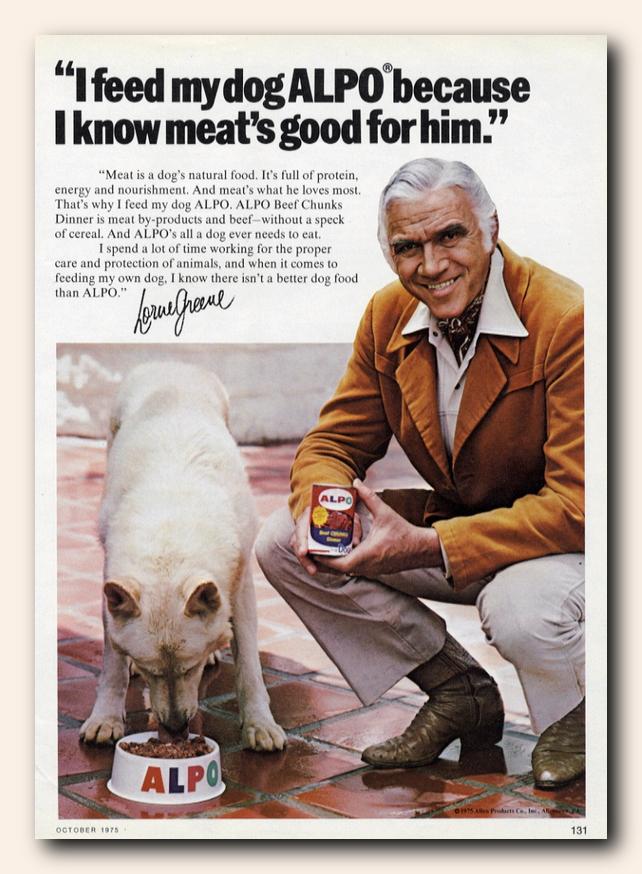 ---
November 8, 2007 5:24 AM
That's too bad. Stuart Scott has seven kids. That's him in the picture, not Kevin McLaughlin.
---
November 8, 2007 5:13 AM
The radio frequencies used by cellphone carriers are protected, just like those used by television and radio broadcasters. The Federal Communication Commission says people who use cellphone jammers could be fined up to $11,000 for a first offense.
---
---
November 8, 2007 2:24 AM
How many degrees of freedom (DOFs) does the flute-playing robot from Waseda University have?
Leave your answer in the comments and I'll send somebody with the right answer a TechTarget shirt. Check back Friday, November 9 to see if you won. There's no real reason for doing this contest. I just have shirts and thought it would be fun. :-]
[kml_flashembed movie="http://www.youtube.com/v/0wDZI15tiR0" width="425" height="350" wmode="transparent" /]
---