---
February 1, 2008 2:33 PM
And though U.S. states increasingly require that electronics be sent to collection and recycling centers, even from those centers, American firms can send the e-waste abroad legally because Congress hasn't ratified the Basel Convention.

The results are visible on the streets of Guiyu, where the e-waste industry employs an estimated 150,000 people. Shipping containers of computer parts, old video games, computer screens, cell phones and electronics of all kinds, from ancient to nearly new, are dumped onto the streets and sorted for dismantling and melting.

Christopher Bodeen, China: E-Waste and Environmental Disaster
Michael Zhao provides a glimpse of Guiyu in this YouTube video. You can view his excellent 20-min documentary about life in Guiyu at his Web site.
[kml_flashembed movie="http://www.youtube.com/v/EXzsqTFwV3Q" width="425" height="350" wmode="transparent" /]
February 1, 2008 1:12 PM
One of the Highlights in the [Q4] earnings statement picked up by the geek press was about Amazon's online data and storage services:

Adoption of Amazon Elastic Compute Cloud (EC2) and Amazon Simple Storage Service (S3) continues to grow. As an indicator of adoption, bandwidth utilized by these services in fourth quarter 2007 was even greater than bandwidth utilized in the same period by all of Amazon.com's global websites combined.

Jack Schofield, Amazon delivers financial results, says Kindle is a sell-out
Thanks to Dennis Shiao for the cloud watch tip. It's interesting that Amazon is using bandwidth as the success metric.
---
February 1, 2008 12:12 AM
WordPress is an open source publishing platform for bloggers.


---
February 1, 2008 12:10 AM
Ubuntu (pronounced oo-BOON-too) is an open source Debian-based Linux distribution. Sponsored by Canonical Ltd., Ubuntu is considered a good distribution for beginners.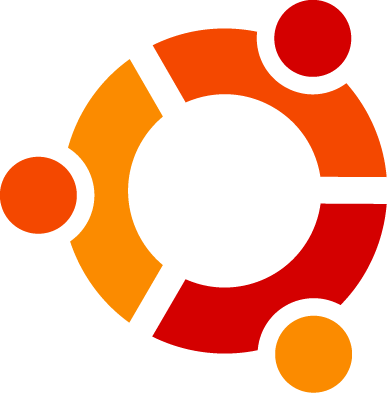 ---
February 1, 2008 12:08 AM
Python is an object-oriented programming language distributed under an OSI-approved open source license that makes it free to use, even for commercial products.

---
February 1, 2008 12:02 AM
The Open Source Initiative (OSI) is a non-profit corporation formed to educate about and advocate for the benefits of open source and to build bridges among different constituencies in the open-source community.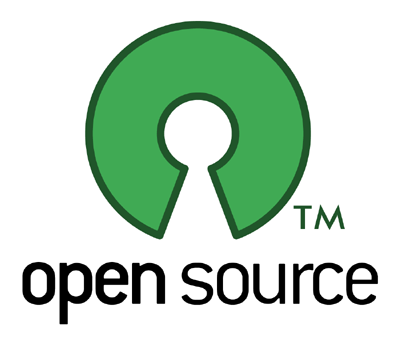 ---
January 31, 2008 3:07 PM
Master boot record rootkits are able to subvert the Windows kernel before it loads, which gives it a distinct advantage over rootkits that load while Windows is running. It gives it a great stealth mechanism that allows it to persist even after removal. Because the rootkit lurks deep within the hard drive, well below the operating system, most antivirus programs don't detect the malware.

Matthew Richard, as quoted in Excuse me sir: there's a rootkit in your master boot record
---
January 30, 2008 1:53 AM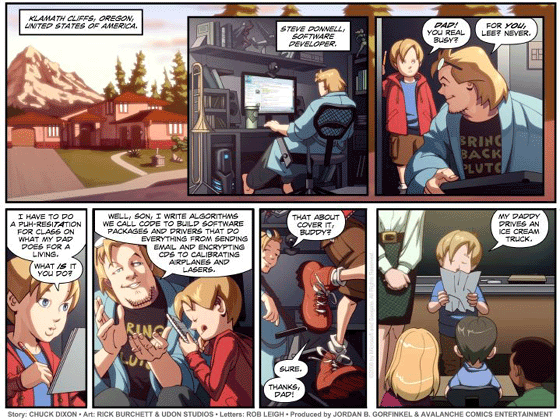 Microsoft is running another viral marketing campaign — this time they're creating a comic strip about IT pros. The strip will run for six months and they're inviting readers to send in story ideas. That's right — you think up the situation and they'll create the strip for it (if they chose your idea).
The HHH Comic Series is a daily web comic that adapts tech stories from actual IT Professionals and Developers – a web comic that reflects the real lives of IT Hero's such as you. Every business day we will release a new episode driven from suggestions from the IT community. Make sure you sign up for the RSS feed so you can have it delivered straight to your RSS enabled inbox or favorite RSS client when a new episode has been released. And remember – We want you to help drive the story!
You can submit your story ideas here. I'm going to submit one about computing in the cloud.
---
---
January 28, 2008 4:17 PM
The German Pirate Party just published some internal documents that show how Bavarian crime fighters want to get around Skype's VOIP encryption: The plan is to trick suspects into installing trojan-like malware on their PCs that then captures Skype phone calls and forwards them to a remote server.

Janko Roettgers, Bavarian police wants to use trojan malware to eavesdrop on Skype phone calls
On a related note, the U.S. government wants total access to Google search records.
---