---
November 9, 2007 12:14 PM
"From that day forward we said we will not ship a product that we sell to the enterprise until we run our business on it"

Ron Markezich, Microsoft's ultimate beta tester
That issue came to a head with the release of Exchange Server 2000. Markezich says the product was not running optimally inside Microsoft, but it was shipped to customers nonetheless. The result was a veritable nightmare: customers experienced the same problems and Microsoft had to rush out numerous hotfixes.
November 9, 2007 10:31 AM
Lorne Green's famous Alpo campaign — "It's so good, I use it myself." In the TV commercials he would hold up a perfectly marbled sirloin steak before the camera.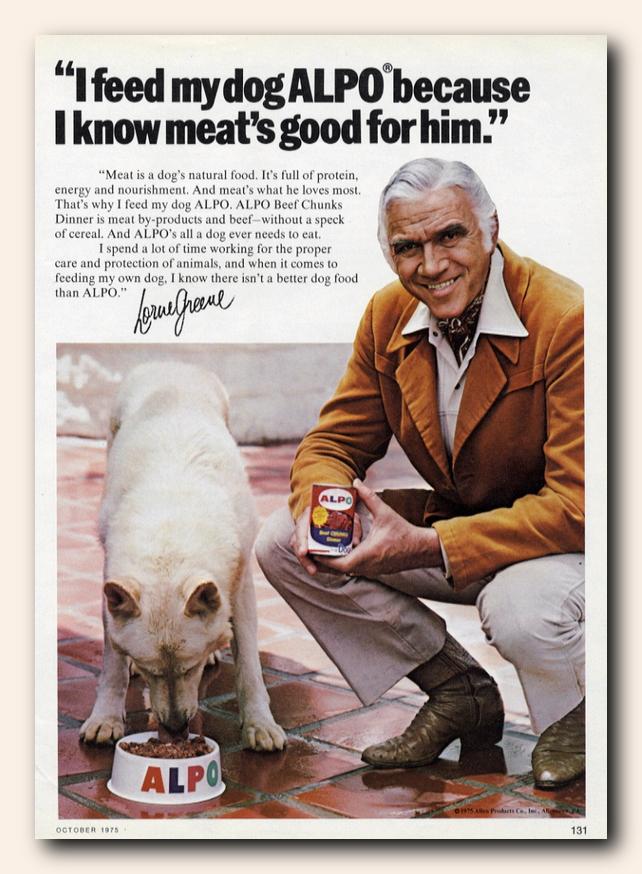 ---
November 8, 2007 5:24 AM
That's too bad. Stuart Scott has seven kids. That's him in the picture, not Kevin McLaughlin.
---
November 8, 2007 5:13 AM
The radio frequencies used by cellphone carriers are protected, just like those used by television and radio broadcasters. The Federal Communication Commission says people who use cellphone jammers could be fined up to $11,000 for a first offense.
---
---
November 8, 2007 2:24 AM
How many degrees of freedom (DOFs) does the flute-playing robot from Waseda University have?
Leave your answer in the comments and I'll send somebody with the right answer a TechTarget shirt. Check back Friday, November 9 to see if you won. There's no real reason for doing this contest. I just have shirts and thought it would be fun. :-]
[kml_flashembed movie="http://www.youtube.com/v/0wDZI15tiR0" width="425" height="350" wmode="transparent" /]
---
November 8, 2007 1:47 AM
Typical industrial robots feature a 6-axis configuration, or six degrees of freedom. Toyota's trumpet-playing robot has 29 degrees of freedom.
[kml_flashembed movie="http://www.youtube.com/v/L5akbOKGSFM" width="425" height="350" wmode="transparent" /]
The robot's right hand has three DOFs to manipulate the trumpet. It has a Pentium III processor as the main CPU and a Linux RT/OS. Toyota has already developed nearly 100 robot-related patented technologies and plans to commercialize humanoid robots by 2010.
---
November 6, 2007 2:33 PM
"I found myself holding one Lego block in one hand and another Lego block in the other and wondering, why couldn't this block be a GPS and this block be a wireless modem and stick them together to get a wireless GPS?"

Peter Semmelhack of Bug Labs, as quoted in a blog post by David Cohn
David Cohn writes: Bug Labs hopes to do for consumer electronics what Web site mashups have done for the Internet, provide the means for anyone to create their own product. What they will start selling in the fall are the BUGS or the base piece of hardware that can be adapted to include any number of modules that snap into the baseboard like jigsaw pieces. The various add-ons, like a GPS device, a camera, an LCD screen, or keyboard, can be mixed or matched to produce as many gadgets as the consumers can dream up. With 80 potential plug-ins to choose from the BUG could become the foundation for any number of niche gadgets.
---
November 5, 2007 12:41 PM
| | |
| --- | --- |
| | The nice thing about standards is that there are so many of them to choose from. |
Andrew Tanenbaum is best known as the author of Minix, an open source OS with a user interface that's similar to Unix. Tanenbaum created Minix as an educational tool — he's a professor at the Vrije Universiteit in Amsterdam. The best known academic use of Minix was when Linus Torvalds used the Minix platform as inspiration for a new operating system, which he called Linux.
---
November 3, 2007 10:33 PM
[kml_flashembed movie="http://video.google.com/googleplayer.swf?docid=5349770802105160028" width="400" height="326" wmode="transparent" /]
Watch what happens when the guy kicks this thing.
BigDog, as this robot is known, is powered by a gasoline engine. That's the buzzing you hear on the video. It's got an on-board computer that controls locomotion and uses sensors for joint position, joint force, ground contact and ground load. It's got a laser gyroscope for balance and a stereo vision system so it can see where it's going. Inside it's got more sensors to monitor BigDog's hydraulic pressure, oil temperature, engine temperature, rpm, battery charge etc. So far, the robot has successfully trotted at 3.3 mph, climbed a 35 degree slope and carried a 120 lb load. It's being developed by Boston Dynamics with funding from DARPA.
---