---
December 1, 2007 7:22 PM
What's the latest in urban chic? A flash drive mod, of course.
| | |
| --- | --- |
| | Flash drive jacknife. |
| | Flash drive necklace |
| | Memory sticks |
| | Flash drive lipstick |
| | Flash drive mini wine bottle. |
| | Lego flash drive.  |
| | Flash drives "memory" bracelets. |
| | Matchbox flash drive mods. |
| | Pez mods |
December 1, 2007 6:48 PM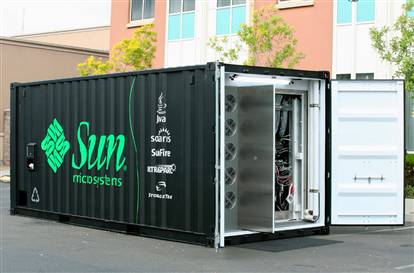 Read more about Sun's modular datacenter project or take the video tour below.
[kml_flashembed movie="http://youtube.com/v/zfQhUYiSUj4" width="425" height="350" wmode="transparent" /]
[kml_flashembed movie="http://youtube.com/v/Hp3QxlSK9Kc" width="425" height="350" wmode="transparent" /]
---
December 1, 2007 2:46 PM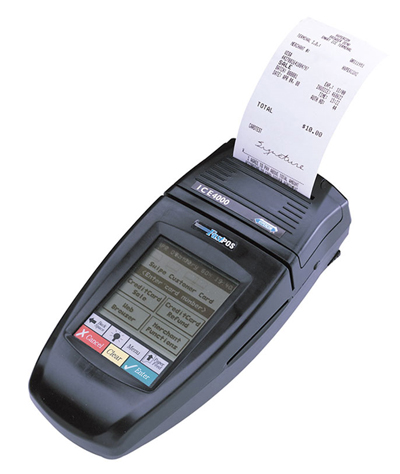 The waitress can swipe your card right at your table with this Hypercom ICE mobile POS terminal with integrated printer
---
December 1, 2007 2:26 PM

In many data centers, cold air runs parallel to the floor under raised tiles. Matt Stansberry explains more in
Raised floors and efficiency: Controlling cooling matters
---
December 1, 2007 2:21 PM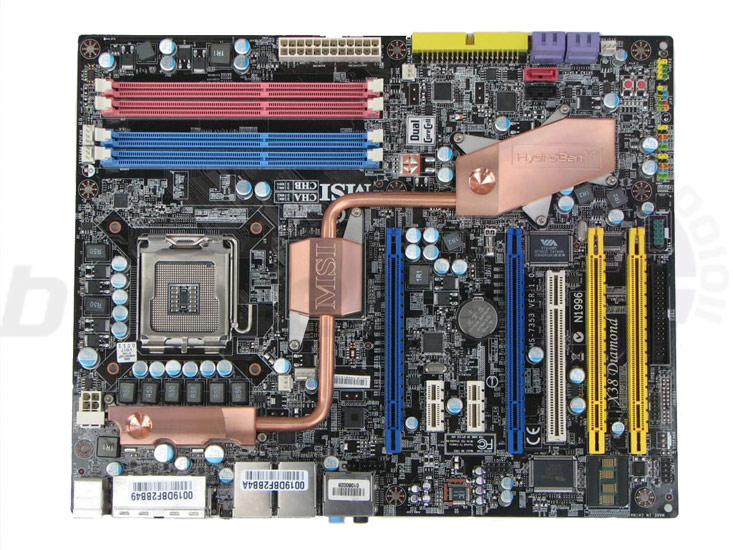 MSI's new HydroGen waterblock will be offered as a limited edition on some of its next generation Intel X48 boards.
---
November 29, 2007 3:15 PM
"The question is whether there are multiple distinct niches that a single encyclopedia can't serve simultaneously.

If multiple niches existed, you might see different encyclopedias evolving to fill each niche. But I'm having a hard time imagining what those different niches might be.

A single, comprehensive encyclopedia would seem to be more useful to almost everyone than multiple, smaller encyclopedias. If that's true, then barring major screw-ups, Wikipedia will be the dominant wiki-based encyclopedia for the foreseeable future."

Tim Lee, quoted in Larry Sanger says "tipping point" approaching for expert-guided Citizendium wiki
More on Wikipedia and Encyclopedia Britannica.
---
November 29, 2007 1:29 PM
"A parallel supercomputer requires only two basic hardware components: a bunch of processors and a way for those processors to talk to one another and other private and shared resources."

Robert G. Brown, Building Your First Cluster
Want to build a super computer?
Joel Adams, Tim Brom, and Jeff Layton give you step-by-step directions for building a Beowulf cluster they're calling Microwulf.  It's small enough to sit on a desk, with a footprint similar to that of a traditional PC tower. The system plugs into a normal electrical outlet, and runs at room temperature without any special cooling beyond my normal office air conditioning.  Microwulf: Breaking the $100 $50/GFLOP Barrier
---
November 29, 2007 4:59 AM
"If Cisco can manage and execute, they will drive new markets to feed their growth and drive the shift of video onto IP networks. All this stuff is here; it just needs a systems integrator. And guess what the heck Cisco does?"

Rick Sizemore, Is Cisco becoming the IP video giant?
---
November 29, 2007 3:26 AM
Are you the office Know-IT-all? Take this month's buzzword quiz and find out!
1. What's the name of the new ebook reader from Amazon?
answer
2. At what university did ali Rahimi conduct an empirical study on aluminum foil helmets?
answer
3. What's the more common name for the Pareto Principle?
answer
4. What prominent IT company mysteriously fired their CIO for "rules breach" in November?
answer
5. What famous political cartoonist helped launch a military blog called "The Sandbox"?
answer
6. Which Buzzword is supposed to pose a serious threat to Microsoft Word because it's web-based?
answer
7. What company is calling their distributed computing venture "Blue Cloud"?
answer
8. What is the Giant Global Graph?
answer
9. What social Web site got people all riled up about privacy this month?
answer
10. What telecommunications company is in federal court defending itself from allegations that it illegally installed secret
Internet spying rooms?
answer
---
November 29, 2007 1:44 AM
"Our goal is to produce one gigawatt of renewable energy capacity that is cheaper than coal. We are optimistic this can be done in years, not decades. (One gigawatt can power a city the size of San Francisco.)

If we meet this goal, and large-scale renewable deployments are cheaper than coal, the world will have the option to meet a substantial portion of electricity needs from renewable sources and significantly reduce carbon emissions.

We expect this would be a good business for us as well."

Larry Page, Google's Goal: Renewable Energy Cheaper than Coal
Google's putting a new slant on the phrase utility computing.
There should be a sexy word for "monetizing your infrastructure."  Then we can call it the _______ Revolution and compare it to the Industrial Revolution.
---