---
January 29, 2015 2:29 PM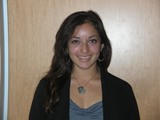 Profile: Sonia Groff
Big Data
,
Big Data analytics
,
College
,
Facebook
,
Netflix
,
Network
,
Predictive Analytics
,
Techtarget
The evolution of predictive analytics technology continues to be something to keep an eye on in 2015. Although the technique is nothing new to the average consumer – we see it every time Netflix recommends a movie or Facebook places an ad on our news feed – it might be time to pay closer...
---
November 18, 2014 9:32 AM
Network
Organisations should never be forced into a features and benefits conversation with their prospective service providers. The majority of network designs produced by our BT Business partnership surrounds hybrid technologies, perhaps VPLS across data...
---
October 29, 2014 2:55 PM

Profile: Gina Narcisi
Internet of Things
,
Network
Wi-Fi connectivity is a great luxury to have in public places to power your favorite app, but what if your life-saving medical device relied on the wireless LAN to work? Hospitals are using wireless devices and equipment -- ranging from small patient monitoring sensors, to pharmacy inventory...
---
October 6, 2014 8:21 AM
Network
If your idea of...
---
October 6, 2014 7:02 AM
Network
US readers will no doubt tune out but wait. Although BT IP Clear is a UK based service, the technology refers (as a rule, there are exceptions) to unmanaged connectivity from BT. The US market is largely unmanaged vs the UK's preference for managed services when procuring WAN connectivity. So,...
---
October 5, 2014 12:29 PM
Network
It's not often we'd open an article quoting Einstein. "The significant problems we face cannot be solved by the same level of thinking that created them." As a companion, readers may wish to request the Techtarget version of our IT Managers
---
October 4, 2014 9:30 AM
Network
In part one of two articles, I provide some thoughts and ideas surrounding the critical areas of UK MPLS providers & general procurement. Part 2 will include more detail on procurement but with a focus on Global. If readers are interested in a selection of recommended providers, please 
---
August 8, 2014 5:04 PM
Network
I recently read a couple of good article UK MPLS & Global MPLS which got me to thinking about the differences between large and small service providers and how they serve the market...
---
August 6, 2014 10:30 AM
Network
Over the years there has been on constant split between UK based organisations vs their US counterparts. The US appear to procure their MPLS capability as wires only, i.e. self managed vs the UK's tendency to outsource.
We are witnessing companies such as BT experience more traction...
---