---
May 10, 2011 10:47 AM
Posted by:
SusanFogarty

Cisco
,
data center networks
,
Interop
,
Networking
,
Routing and switching
Interop 2011 promises to be the most interesting networking conference in a long time. The gloom of the recession is lifting, attendees will need to fight off the cloud and as-a-service vendors with a stick, and (dare we even think it?) the monopolistic death grip that Cisco has had on the hardware market may be loosening.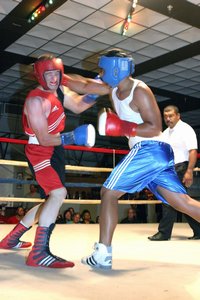 When I spoke to Jim Metzler about the hot networking trends to look out for at the show, he concluded our conversation with some market insight: "This is a critical Interop. The fact that Cisco is no longer BFF with HP and IBM is kind of a cloud that overhangs a lot of what's going on."
No doubt there is a pall cast over Cisco and its major partners as they gear up for Interop and strategize to keep their top dog status. Logic, and a memo from John Chambers himself, would dictate that Cisco will focus more on core routing and switching, as well as winning back network engineers who make up a significant percentage of the Interop attendee list. Most Cisco users and spectators, yours truly included, are willing to cut Cisco some slack despite recent problems. Any company with expectations as high as Cisco's is bound to make some missteps, especially during an extended recession.  And, hey, I like my Flip, so I can forgive and forget. But early indicators suggest the company may not be seizing the opportunity to fully redeem itself,  instead allowing the competition to creep in and steal customers and market share.